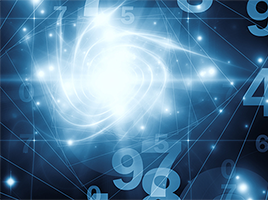 Is the Unit4 ERP system ready to compete in the ERP big leagues?
That's certainly the intent of the company as it looks to expand beyond its established customer base in Europe to become a much more prominent competitor in North America and the rest of the world.
The Unit4 ERP is the right platform for today's customers primarily because of its ease of use and targeted functions, according to Stephan Sieber, Unit4 CEO.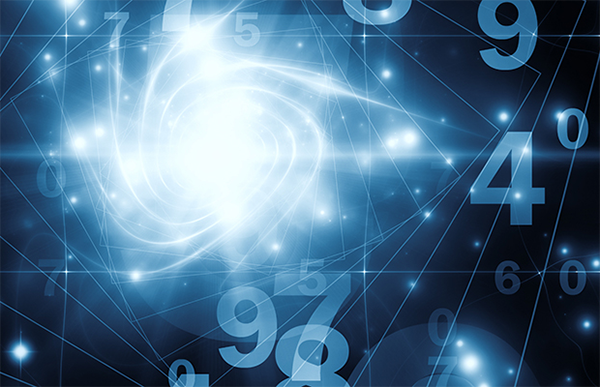 "We provide the software that customers need but also the software that customers want," Sieber said. "So we're starting to verticalize our offerings, not only covering the back office processes but also the front office processes of these verticals. We feel that the verticalization is the key differentiator that we can bring to the table."
Unit4 ERP is targeted primarily for education, nonprofits and government, and professional services. However, another key to Unit4's growth is FinancialForce.com, a cloud-only ERP that has built accounting and other business applications on the SalesForce.com platform. Unit4 is one of FinancialForce.com's original investors and remains the company's major shareholder. Founder Jeremy Roche recently left his position as CEO of FinancialForce.com to become Unit4's chief product officer (CPO), and he believes that their combined business model and platform architecture strengths will lead to serious growth. Roche recently said to CNBC that his "goal was to build the next SAP or Oracle," which he stands by, although also acknowledging that this won't happen overnight.
"As we start to eat into what I consider the legacy vendors — those that are very much leaning on their maintenance and history — vendors like Unit4 are investing strongly in new technology, new ways of going to market," Roche said. "We are the future, not the past, and I think the time is coming now that the larger players that have had it so long and have kept the market very tight are starting to see the insurgence of people like us and we are starting to compete very strongly in those spaces. But it will take time."
Roche maintained that Unit4's architecture positions it strongly against the competition. The Unit4 ERP is called the People Platform, he said, because it's built around the concept of both focusing on and supporting people in what they do.
"It's a very change-ready platform, which means that as businesses evolve they can actually evolve the way they use the product without needing days, months or years of consulting to help them do it," Roche said. "At the same time we're introducing the concepts of self-driving, so the applications will actually start to predict what's going to happen and help people to highlight things that they should pay attention to, and then take out some of the drudgery of day-to-day work. We can make the back office a place where people actually like to use the applications rather than one where they're forced to."
Project process functions a plus
Unit4 ERP was the right choice for Heifer International, according to Jesus Pizarro, Heifer's vice president of enterprise accounting and controller. Heifer International is a global NGO that provides agricultural assistance, training and equipment. Because they operate projects in many countries, Heifer needed an ERP that could consolidate various financial systems and handle project processes. After considering many different vendors, Heifer narrowed its selection to Unit4, SAP and Microsoft Dynamics, but ultimately decided to implement Unit4 ERP, Pizarro said.
"We decided on Unit4 after the demos for many reasons, one was cost and our estimate of the ROI for Unit4 was much better than SAP, for example," he said. "Unit4 is very project-focused and was very strong in the way that it handles foreign exchange, which was a very big deal for us."
After implementation, the Unit4 ERP has helped Heifer to consolidate all of its financial information onto one platform and allows them to see the financials of any project at any time. Pizarro explained that this has reduced auditing costs by up to 50% by allowing auditors to quickly drill down on project reports to view supporting documents.
The flexibility of the Unit4 ERP is another advantage for Heifer, although Pizarro warns that this made it more complicated to implement.
"Implementation of Unit4 is in some ways complex because you have to do your configuration and design — you don't have anything out of the box," he said. "You have to take ownership of that as a client, which means that we had to develop new skills, but it gives you more flexibility and makes it more configurable to your needs."
Vertical strength fuels growth
Unit4 is setting an ambitious goal, but it does have strengths to make it a serious player, according to IDC analyst Bo Lykkegaard, who notes that Unit4 ERP is competing well against SAP and Oracle in many deals.
 "Unit4's legacy over a number of years is to do back office for certain verticals and they have a few key points as the basis of competition versus these larger companies," Lykkegaard said. "One is their specialization on certain verticals, like local governments, professional services and education. As a customer you know it's suited for your needs — it's not a high risk to be a local government and buy Unit4 because of the existing customer base in the verticals."
They can also compete because of the Unit4 ERP architecture, Lykkegaard continued, which has the master data, UI layer and the reporting layer all interconnected making it easier to makes changes in the system if an organization changes.

One of the drags on growth may come from Unit4's acquisitions, which have left it to support several similar products.

"On the weak side, one thing is that due to acquisitions they have amassed quite a product portfolio," Lykkegaard said. "There's more or less a range of competing ERP products but for different segments or local geographies and so on."
Focus on customer needs a strength
Bob Anderson, research vice president for ERP and project management at Gartner, also believes Unit4 has the goods to compete, but that it won't pass SAP or Oracle anytime soon.
"Realistically, if you look at SAP or Oracle's annual revenue and compare it Unit4's current revenue, do they have a chance to overtake that revenue in the near term, probably not," Anderson said. "But that said, we are at a point in time where it's make or break for established vendors going forward, and cloud and digital technology opens up a world of possibilities relative to the competition and just because you've been the leader until now doesn't guarantee that in a decade you'll have the same position or even be around."

The biggest strength of the combined Unit4 and FinancialForce.com platforms is their focus on customer needs, Anderson said.

"They really are committed to delivering smart systems and what they do really well is to understand their customers and have a focus," he said. "They're not trying to boil the ocean or be all things to all people as they've specifically focused on services-centric users, which provides the ability to get really close to your customer and understand their scenarios and leverage the power of information to help them not only stay on top of their business but to be opportunistic."

However, Anderson agrees that Unit4's continuing need to support different products is a challenge to growth.

"Going forward it's going to be important to have one underlying and scalable platform and code base and one of the challenges that Unit4 has in their legacy customer base in Europe is that they're still supporting different products," he explained. "They're working hard to get everyone on a single platform but until they get everyone to cross that bridge, you're still supporting separate customers on separate products."

Unit4 also needs to push hard in the verticals where their presence in North America is not strong, according to Anderson.

"They've done a great job in Europe competing against SAP and Oracle in their target verticals and being attractive to the midmarket, which demands the same degree of complexity but needs to have it delivered simply," he said. "But they're not active across all their verticals here, they've done some business in government and higher ed, especially with the acquisition of Three Rivers [a higher education management systems vendor], but they aren't recognized in professional services — people don't even know the brand name."

Overall, however, Unit4 appears to have a bright future. Anderson explained that Unit4 was not born in the cloud but is acting like a cloud-first provider and the people-centric model delivers a great user experience that millennials find very attractive.

"They're very visionary and they're not executing too bad either, but they've got to break out of Europe and address all those target verticals effectively," he said. "I don't think that they will overtake the big guys in the short term, but I would expect to see them more and more in competitive bake-offs with the likes of SAP and Oracle, especially in their target verticals."
Next Steps
The Welsh government's environmental protection body uses Unit4 ERP as part of a digital transformation.
Unit4 rebrands product suite as Business World.
ISC solved Salesforce and Sage communication challenges switching to FinancialForce Accounting.
Hodges-Mace did extra research to ensure that the FinancialForce SaaS offering had good security.
Author: Jim O'Donnell
https://erpnews.com/v2/wp-content/uploads/2017/02/manuf-268-1.png
200
268
webmaster
https://erpnews.com/v2/wp-content/uploads/2018/10/[email protected]
webmaster
2017-02-01 00:00:00
2018-11-14 14:11:13
Unit4 ERP aims to be the next SAP or Oracle- eventually