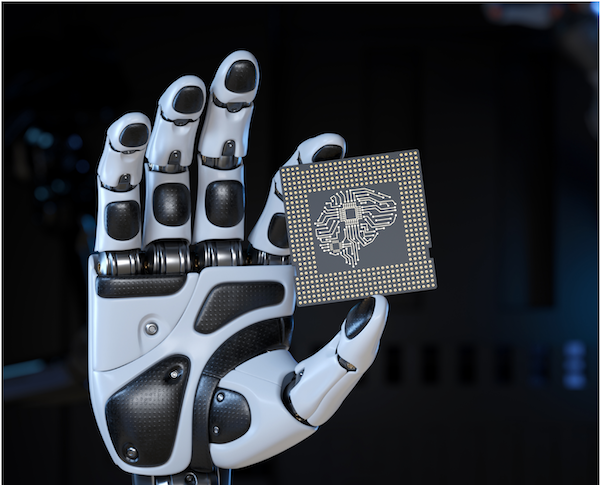 Artificial Intelligence Technology has created many opportunities in the business world. Among these growing opportunities, Conversational AI stands at a very special point. We interviewed Prophix CTO Geoffrey Ng on Conversational AI, whose market share is constantly growing.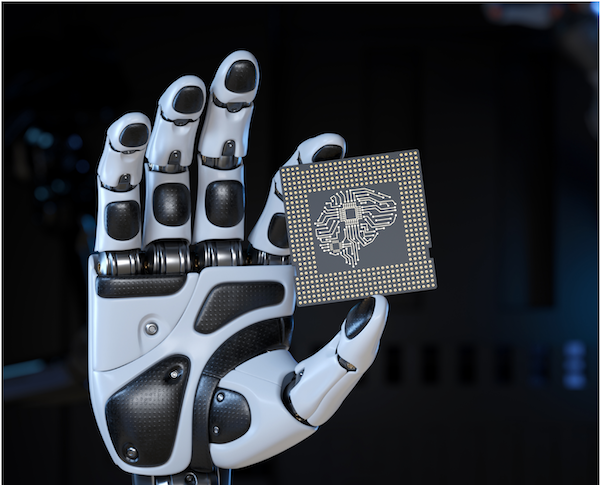 Can you tell us about yourself and your role in Prophix?
My name is Geoffrey Ng and I serve as the Chief Technology Officer (CTO) for Prophix, a global leader in Corporate Performance Management (CPM) software based in Mississauga, Ontario. I have been with Prophix for over 20 years, guiding the company's continued product innovation.

In my current role as CTO, I focus primarily on product planning strategy, engineering, information security, and corporate IT. An important part of my job over the past two decades with Prophix has been analyzing the market and emerging technology trends within each of my given areas of responsibility. In recent years, machine learning (ML) and artificial intelligence (AI) technologies have risen in importance within the financial planning and analysis (FP&A) space.

The conversational AI market share, which was worth $3.2 billion in 2018 and $4.2 billion in 2019, is expected to reach $15 billion by the end of 2024. This technology is shaping connectivity, engagement, and communication experiences in the financial industry, and demand continues to grow. Why is there such a demand for growth from financial services providers when it comes to AI-powered conversational solutions?
Prophix's software is used by finance teams within mid-sized organizations to automate their financial planning, budgeting, and forecasting. By automating these data-centric and more time-consuming tasks, finance executives can focus on the more strategic things that impact the bottom line of the business. Considering this, the financial planning and analysis (FP&A) industry are ripe for more advanced technologies like conversational AI. To meet this industry need, Prophix launched the industry's first Virtual Financial Analyst, an AI-powered virtual assistant that leverages natural language for increased CPM efficiencies.

There remains significant room for growth in conversational AI in the FP&A space. The biggest issue for FP&A end-users when it comes to AI currently is accuracy. Depending on the difficulty of what a user is asking, conversational AI technology may not understand and be able to respond to the query. This is because the logic needs to be built in and there are many nuances to specific industries and tasks.
This concern is especially notable when it comes to building a future for conversational AI and FP&A. For instance, the statement, "Turn off the lights" is very straightforward for a virtual assistant to understand and complete. Financial and accounting nomenclature, however, is complex and often difficult for AI to understand the true intent of a question and to provide a relevant and useful response. As more use cases develop and additional data is gathered, however, the demand for the technology within this specific space is sure to increase, as it is in the broader financial industry.


In 2019, CPM provider Prophix launched the industry's first Virtual Financial Analyst, which employs an AI assistant to impersonate the role of a finance professional. Do you think Conversational AI technology, in this context being applied as a Virtual Financial Analyst, will be a game-changer in future financial budgeting and planning processes?

We are very excited about the many potential benefits conversational AI and AI technology, in general, bring to the FP&A industry. We see this technology as a game-changer because of the even greater automation and efficiency AI brings to finance. Prophix's Virtual Financial Analyst (VFA) tool transforms the role of the financial professional by improving insights and reducing risk through anomaly detection. Just as consumers interact with Alexa and Siri by leveraging Prophix's VFA, financial professionals can ask questions about the data and receive instant responses on chart insights and analysis. For instance, a finance professional might ask, "Why did my sales go down by 20% in the last five quarters?" and get a response in the natural language just as if they were talking to a human. Prophix VFA's anomaly detection features help financial professionals quickly conduct "forensic analyses" of their data to spot and mitigate any potential risks that may have easily been missed by the naked eye.

While there is still more work to be done when it comes to AI in finance, we believe the Prophix VFA ushers in the next era of FP&A and reporting with conversational AI at the forefront. Looking forward, the goal for leveraging AI in FP&A will be to create an "autopilot" sort of approach, where the application is reading the data as it is coming in and making adjustments based on requests of the VFA. Similar to airplane pilots, we anticipate finance professionals using conversational AI to set a course and adjust as needed seamlessly throughout the FP&A process.


In what regards do you think Conversational AI technology will bring the most benefits?

Right now, conversational AI is still best suited for the consumer technology space and is driven by devices like Siri, Echo, etc. For example, end-users can use voice recognition to turn off the lights or go to a program on Netflix. These are what we call "command and control" type applications.
Another type of application for conversational AI is "insights," in which the user asks a question to receive an analyzed response. An example of this would be calling your bank and asking an automated system how much money you have in your account. Call Centers frequently use insights through AI to automate the volume of callers and direct them to the right information or department based on their needs and requests. The true benefit of conversational AI in this respect is that it "humanizes" the experience. It used to be very one-dimensional (i.e., "press 1 for the statement", etc.) and now the user can ask a question and follow-ups. It makes the experience more human and, most importantly, allows customers to get what they're looking for quicker.
With this said, I do see a great promise in the future role AI will play in finance, with the potential to revolutionize FP&A to deliver higher-level insights and more strategic decision-making. As more vendors create new applications over time and train more data responses, conversational AI for FP&A will continue to improve. Until then, the use of the technology will continue to be a work-in-progress for finance executives. For now, non-conversational FP&A automation technology will continue to be at the forefront of the financial planning and budgeting process, providing finance teams with the ability to make confident, timely data-driven financial planning and re-forecasting decisions for business value.

Improving the customer experience strategy is at the top of the business priorities list companies have for the next couple of years. For what reasons do Customer Experience and Conversational AI go hand in hand?
One of the biggest advantages of AI is the acceleration of tasks, such as data processing and automatic response. Because of this, many businesses use chatbots for immediate response to specific customer queries. The great advantage is customers are able to engage with the company and get their more common questions answered more quickly when a live customer service rep may not be available. As more businesses continue to adopt this technology and increase their focus on data science and analytics, we will continue to see conversational AI emerge. In the meantime, there is still a gap to bridge when it comes to conversational AI in FP&A. With the wealth of data that CFOs have to manage, accuracy in reporting is critically important, making conversational AI a work in progress.

The biggest challenge as of now is context–if a finance executive is using conversational AI to ask about "revenue" for instance, it could be product revenue, services revenue, revenue in America, revenue globally and so on and so on. Conversational AI is not able to disambiguate a specific query in the same way that an actual person can.
There is also a concern among business users regarding "trust" in the responses they're receiving from AI technology. Users feel they may be receiving biased answers to important questions that are skewed towards specific vendors. Finance teams–while they like the idea of AI and machine learning helping them with their forecasts–want proof that the answers they are receiving can be trusted. Right now, however, that proof is hard to come by.

When it comes to conversational AI within the FP&A space, customer experience must be exceptional before widespread adoption occurs. And until there are more use cases and data to work with, this will not be the case.
Technology continues to shape and transform the business world. Meeting changing customer expectations around new technologies can be a challenge for many software vendors. As Prophix, how do you maintain your own success? Could you tell us about your future strategies?
At Prophix, we are laser-focused on serving mid-market finance teams across industries, and we are consistently investing in new research and development efforts to ensure we are staying one step ahead of our clients' needs. We really pride ourselves on understanding the issues that surround those customers while keeping a constant eye on market trends.
Going forward, we expect to see certain technologies move from the consumer space to the business space and we think that conversational AI will be a part of that "consumerization" movement. Prophix plans to continue to invest and focus our efforts on research and development, using data to create forecasts and sharpen predictive analytics to help mid-sized businesses across the globe.
https://erpnews.com/v2/wp-content/uploads/2022/02/Screen-Shot-2022-02-24-at-15.18.59.png
485
600
katie
https://erpnews.com/v2/wp-content/uploads/2018/10/[email protected]
katie
2022-02-24 12:20:43
2022-02-24 14:43:56
Prophix Launched the Industry's First Virtual Financial Analyst, an AI-Powered Virtual Assistant That Leverages Natural Language for Increased CPM Efficiencies