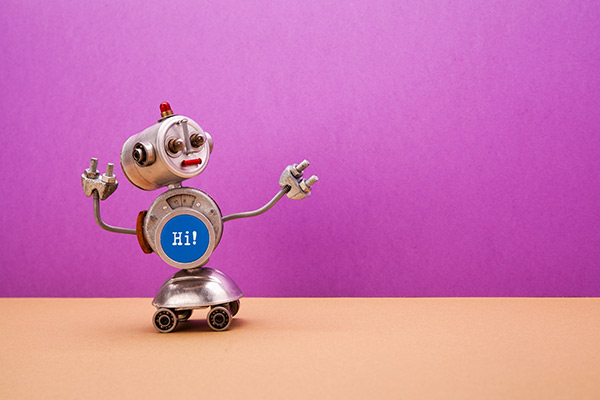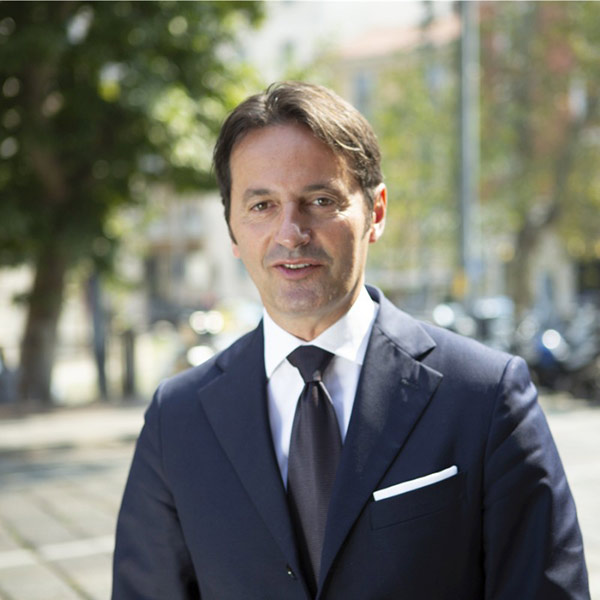 We had the opportunity to talk to Zoran Radumilo from IFS at the "Role of the CFOs in Digital Transformation Event" of IFS. After taking many different roles in the software industry, Zoran Radumilo thinks it's a fantastic opportunity to be part of the IFS community as the president of LATAM & EMEA South regions. "It's the company itself and the leadership of Darren Roos, which is extraordinary and inspiring," he says. Radumilo has embraced the company and its people very quickly and he has set his mind to deliver all the value he can to his region as the president.
Build & Deliver
We discussed his motto " 'It's better to be optimistic and to be wrong, than pessimistic and to be right", from Albert Einstein and he says that there are no obstacles to digital transformation because it is just a necessity that should be realized. He thinks if you have the right people in your team to be able to confront the challenge and understand the business and everything that you can bring to life within months not years like we have been used to, then you can build up to something very important and meaningful.
The time frame we are in is unique, fast, and full of opportunities. In order to seize these opportunities, companies need to find the right way to reflect the speed of today's technology to their businesses. And this is where the ERP software comes into play. Radumilo says, "We are on the way of transformation in the ERP industry and this is the right moment to be!". He mentions that the motto means a lot for the region he is responsible for and adds "We need to help companies to embrace the digital transformation with confidence to start thinking about the products to go to market, the business processes, leveraging all the technology that today exists. The high potential markets are those markets that are full of opportunities in different industries which are just starting to go through this transformation."
Today, we are experiencing a period in which the alternatives are increasing day by day in the software industry. You can find thousands of alternatives to the technological tool you are looking for. However, very few software vendors guarantee that these alternatives can fully adapt to your business processes. Here is IFS, one of the software vendors that provide this warranty. IFS operates specifically at 5 different industries where they are certainly successful, and they bring the industry to know how to their customers. Radumilo indicates "And those 5 industries, we bring the industry knowledge and this industry knowledge is what companies are looking for. They want to talk to people who know and who knows to deliver the value, not to extract the value. To build and deliver it!" LATAM & EMEA South regions are all high potential markets as the IFS calls them and Radumilo and his team are organizing themselves to capture the opportunities there and deliver the value to companies that they will be serving.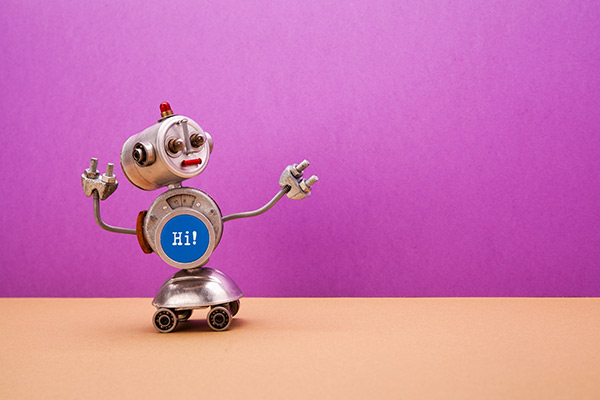 Role of the CFOs in Digital Transformation
"CFO's are the important players to make it happen," he answers when we ask how deep the CFOs should be involved in the digital transformation journey of the companies. He explains that successful companies should analyze their supply chain well and they should keep doing innovations. "They need to connect the innovation to the numbers and those numbers will represent the changes that will take place in the future."
And he points out another important issue which is sustainability, "Especially when we talk about sustainability, CFOs should take part in it. We are witnessing that more CFOs are starting to interpret those innovations in digital transformation throughout the sustainability projects and transformed them into the numbers which make everybody happy. So, you have the sustainability, you have the processes for the future evolution, you have the numbers which are sustaining this. CFO's are one of the principal players to make it happen."
Challenger Mindset Amid the Pandemic
As the Covid-19 outbreak unfolds, it's quite clear that we will have to experience the disruptions it caused in the business world. Radumilo keeps his positive attitude and interprets the effects of the pandemic,"Despite the numerous challenges ahead, I'm pleased to observe that the 'challenger mindset' continues to thrive at IFS and in the customers, I speak with every day. Projects are moving forward utilizing remote delivery, and digital business value assessments are increasingly replacing face to face sessions."
He also mentions his worries about the workforce, "In the slightly longer-term, the ERP industry can expect to be impacted by people and skills issues. With the health and wellbeing of staff a priority for everyone, there's potential for the IT skills gap to widen. We are mitigating this by supplementing IT workforce resources with application management services. It is an offering that is helping to overcome rapidly changing competency requirements and freeing up IT teams to focus on managing the challenges ahead.''
IFS Remote Assistance
Having proved its success in certain industries, IFS offers its customers many advantages in the period of COVID-19. Radumilo briefly touches upon these advantages as follows;
''In these exceptional times, we are taking an active part in helping our customers cope with increasingly stringent restrictions on travel and work while ensuring the health and safety of their people. For example, one field service customer is deploying the merged reality features of IFS Remote Assistance to share expertise from remote working locations, enabling them to continue to provide their service in a manner that is safe for customers and employees.
"Being close to your customers is always a sound strategy, and this comes into sharp focus during a crisis. The ERP industry has been changing for several months now, as the legacy vendors fail to deliver true customer-centricity with any consistency and the mid-market players continue to disrupt, innovate and raise the standard of business software behaviors. I expect the current crisis to accelerate these changes in the vendor landscape, as user organizations re-evaluate their spending, their contracts, and their business objectives."
"Over the next few weeks, we should all continue to help customers navigate their way through the immediate crisis while simultaneously planning for recovery through innovation, diversification, and ongoing transformation."
Thinking beyond the culture of ERP suppliers, while people will still want real-world interactions, working practices, and how we interact with customers may also change. We introduced an online customer community last year to power self-service, collaboration, and access to expertise and experience. I expect this style of working to gain even further traction after the 'lockdown' experience of recent months.
While this crisis is not the same as the financial shock of 2008, there will still be an impact on organizational behaviors, working styles and vendor landscape''
Demand Will Increase to Advanced Technologies
In this unforeseen uncertainty, not only the industries but also the expectations of customers will continue to change. We are all wondering what awaits us in this changing world and here are the predictions of Zoran Radumilo;
''Labor, logistics, and business uncertainty to name a few. What's unique about the business challenges of this crisis is the availability of people's labor and skills. Not only are businesses concerned about the safety and wellbeing of their employees, but as consumers stay home, businesses lose revenue and must act to reduce their expenditure.
Global supply chains have suffered, and the vulnerabilities of many organizations have been exposed. Fortunately, technology can help by delivering end-to-end visibility across the supply chain that can mitigate the effects of the crisis by breaking down silos, improving agility, encouraging collaboration, and optimizing operations. More advanced technologies such as the Internet of Things, artificial intelligence, robotics, and 5G, digital supply networks may also feature in future solutions''
The Key Learnings from COVID-19
As the world struggles through the tragic COVID-19 pandemic, we can say that it has taught everyone a lesson that will never be forgotten. Here is what Radumilo thinks organizations have learned from COVID-19;
"We're regularly consulting with organizations to help them stay tuned to their business reality and shifting competitive landscape, but also how to spot the opportunities too. Some organizations are evolving and transforming already. Some are servicing their offerings or diversifying in order to stay relevant. So far, the key learnings are around the importance of business agility, data, and business insights for effective real-time decision-making, supply chain visibility, and human capital management.
History shows us that following every big recession is a shift in how technology is used in business – from cloud to collaboration. I expect this crisis to trigger a similar outcome.
As well as the virtual working element we've already talked about, what inspires me is the pace and scope of innovation that gets triggered when organizations are forced to do things differently, to adapt and to challenge their own norms
End-users of enterprise software will continue to look to technology vendors that are also innovating themselves – not just to understand the role of enabling technologies in uncertain times, but also for better ways of doing business. Being able to flex and stay agile and relevant is key. As is being ready for the return to 'normal' because they will need to be ready to take action against a clear plan. So, this will mean a review of their ability to realize value quickly, then stay technically up to date without a series of major re-implementations"
Behind the Scenes of Success
IFS has been maintaining its position in the industry for many years. We see that they are one step ahead of other ERP solutions especially in some industries such as manufacturing, services organizations, energy utility resources & telecommunications, engineering, construction & infrastructure business, aerospace, and defense.
"This know-how is profound. We do talk about 30+ years of experience. Those are the industries where there is an indisputable recognition of IFS. In recent years, particularly after the arrival of Darren Roos, what we have seen is how this know-how was positioned and articulated in a company's strategy."
"One thing is absolutely clear; where to go, how to do it! You can see that focused concentration on business value results in quality and the support that you can provide throughout the entire life cycle of engagement with a customer." He also explains how far IFS had come "For the last eight quarters, we have had double digital growth of online businesses. And tripled the number of the cloud. Something very impressive."
Industry 4.0 is one of the rising trends in the software industry in recent years. This trend, which rewrites the ways of doing business, will probably become a must for companies to survive in a competitive environment very soon. We witness new technological developments every day with the introduction of Industry 4.0 to our lives and we asked his opinion about the role of these technologies in the future of ERP, Radumilo's answer was quite simple "These technologies are integrated with the solutions we have, but this is not what we are selling. It's the journey that matters and all of these elements are playing their part when it's necessary.
IFS Turkey has been named as one of the high potential fastest-growing countries by IFS and Radumilo explained their strategy as "Today we do express ourselves differently with the globalization of the entire company, with our strategy, which is clear and straight forward; with communication and that is appropriate communication to the market." And he continues with the facts in Turkey "Turkey is a market with thousands of customers. And all of those customers, they do deserve to choose. So, there are many industries we just know "where to do it, what to do it." And this the phenomenal opportunity for IFS in Turkey, to capture this opportunity in the right way."
About IFS
IFS develops and delivers enterprise software for customers around the world who manufacture and distribute goods, build and maintain assets, and manage service-focused operations. The industry expertise of our people and solutions, together with a commitment to delivering value to every one of our customers, has made IFS a recognized leader and the most recommended supplier in our sector. Our team of 4,000 employees and a growing ecosystem of partners support more than 10,000 customers around the world challenge the status quo and realize their competitive advantage. Learn more about how our enterprise software solutions can help your business today at ifs.com
Follow us on Twitter: @ifs
Visit the IFS Blog on technology, innovation, and creativity: https://blog.ifs.com/
https://erpnews.com/v2/wp-content/uploads/2020/05/radumilo.jpg
400
600
katie
https://erpnews.com/v2/wp-content/uploads/2018/10/[email protected]
katie
2020-05-28 09:15:21
2020-05-28 09:16:09
THE IMPACT OF COVID-19 ON ERP INDUSTRY-Interview with Zoran Radumilo, President of LATAM & EMEA South Regions