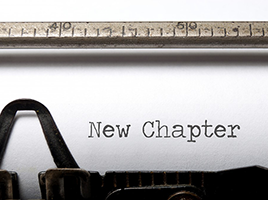 IFS has announced that it will delist (XSTO:IFS) from Nasdaq Stockholm on Friday 7th October. This finishes the process that started ten months ago when EQT made an offer for IFS shares. The process was approved by Nasdaq Stockholm after EQT VII achieved 97% ownership of IFS shares. This story started with the IFS board first applying for delisting from the stock exchange. A second announcement swiftly followed revealing approval from Nasdaq Stockholm and the final date for the delisting of shares.
As previously reported this final phase of IFS moving into private equity hands began when Elliot Associates L.P. and Elliot International agreed to sell their tranche of shares. That 13% of shares cost EQT more than they originally offered and one wonders whether that will impact the amount of finance that will be available to IFS for expansion.
IFS not alone
The market for ERP companies seems to have heated up. While the IFS deal started first in December 2015 it is by no means the only ERP software company to have changed hands. Oracle announced the acquisition of NetSuite in July. While that deal may have hit a small bump, rumours over the weekend indicate that Oracle is about to up its bid. Another was Epicor moving ownership between private equity companies in July. There have also been rumours that Infor is looking for further investment. This is an exciting time for ERP software companies and it will be interesting to see whether this is the last of such announcements. The question for IFS is what happens next?
What does this mean for IFS
To date IFS has remained quiet about what the change of ownership will mean. The company is recognised to have potential amongst observers. For example, Silicon Review named it as one of the 50 best companies to watch during 2016. How much funds will be available to the leadership and where they will spend it will be interesting.
As a global company, IFS could look to expand their share of the mid-market ERP solutions in the United States. They also have had recent successes in Asia and may look to invest in that market as a chosen area of expansion. Their cloud platform sits on Microsoft Azure so there are few global locations they cannot reach for potential expansion. What decisions are made by the IFS board now is interesting and their strategy to win market share intriguing.
https://erpnews.com/v2/wp-content/uploads/2016/10/new-chapter-268x200-1.png
200
268
webmaster
https://erpnews.com/v2/wp-content/uploads/2018/10/[email protected]
webmaster
2016-10-03 00:00:00
2018-11-14 14:13:08
A New Chapter for IFS as It Delists