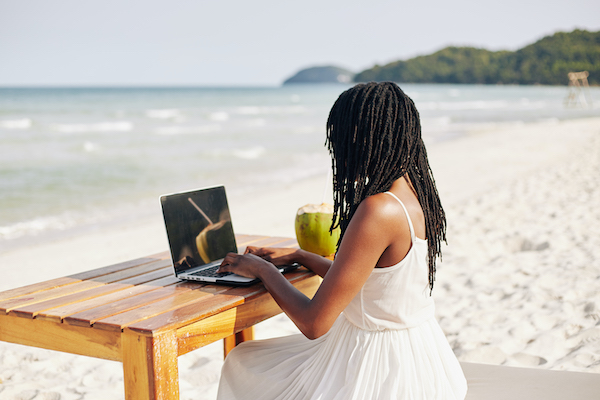 The current health crisis that many nations face brings several surprises to many businesses. It limits the number of employees reporting for work, and some companies have ceased their operations. Many individuals, even students, resort to doing their tasks online. Remote working is not new because even before the pandemic, some companies are already allowing some workforce to perform their daily tasks anywhere they wish.
Entrepreneurs and consultants discover the benefits of remote working with ERP because they do not have to be physically present in their offices. It provides several customization options to ensure the swift and efficient performance of tasks. Employees who work from home also use ERP because they can have seamless access to information without being in their workplace.
Businesses, universities, and companies need to work remotely because of the unfortunate global health crisis. It caught some enterprises flat-footed, and they could not adapt right away to full remote work. Some employees and students may find the experience extremely challenging because it was their first time doing things from home. The crisis has affected project decisions and business plans, but people have to cope with the rapid changes.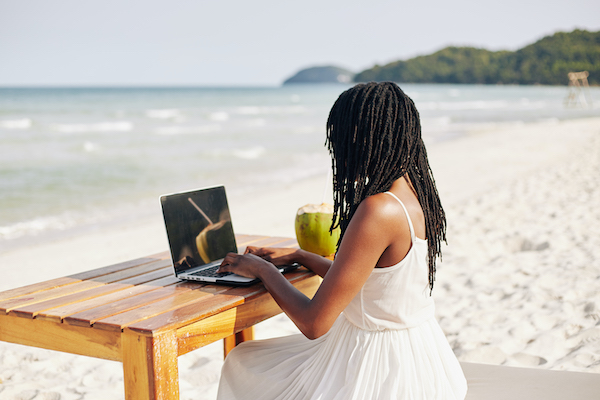 Challenges of Remote Working
Face-to-Face Supervision
Consultants, project managers, and even students who need to work on projects need face-to-face interaction. However, because of remote work, they struggle with support and communication with their superiors or professors.
Lack of Information Access
Because of remote work, other individuals struggle to monitor the other team members. They may not get the information they immediately need when people work from home. This issue can be challenging to overcome, especially for time-sensitive projects and problems.
Generally, a lack of mutual knowledge results in the non-willingness of the remote workers to give others the benefit of the doubt. Moreover, it can cause poor judgment about the other team member's professionalism.
For instance, a team of essay writers may have a member who cannot work remotely for a day. They may judge this person as unreliable and unprofessional without knowing if there are problems or circumstances that the other individual is facing.
Social Distancing
Remote workers may distance themselves from social interactions and gatherings in the offices. They may also face loneliness, especially if they are highly sociable people.
Providing Value Even When Remote Working
Even when people work remotely, they can still provide their best performance or service to their clients, superiors, or professors. Remote workers must resolve problems within the deadline.
For instance, graduate students who are finishing their dissertations can form a team. When I decided to write my essay, I had some fellow students who committed to help each other in whatever way we can.
We used digital platforms to hold meetings and conferences online instead of having face-to-face meetings. This strategy solved the issue of lack of information sharing. We communicated and shared essay writing reviews.
What we did is also doable for people in the corporate world. They can use digital platforms and webinars for demonstrations or presentations. They can even use ERP to finish their tasks while in the comforts of their home.
How ERP Can Help Remote Workers
Because more and more people are working remotely, they have to ensure that business operations are still running smoothly. Here is a list of benefits of using the ERP software in remote working.
Improved Communications
ERP is accessible even for remote workers to finish their daily tasks. It offers easy access to information wherever the employees are if there is a reliable internet connection. Employees from several divisions can communicate with each other because they have the same information as a basis. They experience a boost in their productivity, and they can collaborate efficiently without waiting for accurate data.
Streamlined Processes
Employee responsibilities increase as the company grows, and because tasks can become intricate, business operations can slow down and become bottlenecks. Any delay in accessing accurate information can lead to productivity loss. ERP bolsters efficiency because it ensures the completion of processes even when workers have to navigate complex procedures. It also guarantees little or no re-entry data mistakes, and real-time data is available for all authorized individuals.
Cost Savings
Companies cut costs most of the time, but in doing so, they have to avoid making costly mistakes because they can suffer losses. Remote workers can use ERP because they need a single source of real-time, accurate data. The system effectively reduces administrative and operations costs by allowing employees to manage business activities proactively and help them make the right decision quickly.
Using the ERP system paves the way for remote working and business continuity, especially during the global health crisis.
https://erpnews.com/v2/wp-content/uploads/2021/02/remote-work-HZNDT6L.jpg
400
600
katie
https://erpnews.com/v2/wp-content/uploads/2018/10/[email protected]
katie
2021-02-23 11:50:00
2021-12-24 10:34:51
Remote working with ERP