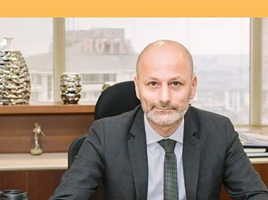 As giving the latest insights about of IAS and caniasERP, Mr. Ferhatoglu, General Manager, says "Our fast growth in 2018 will continue also throughout the year and 2020. We're in the period of growing up to 100% in all fronts, including both revenue and entering new markets.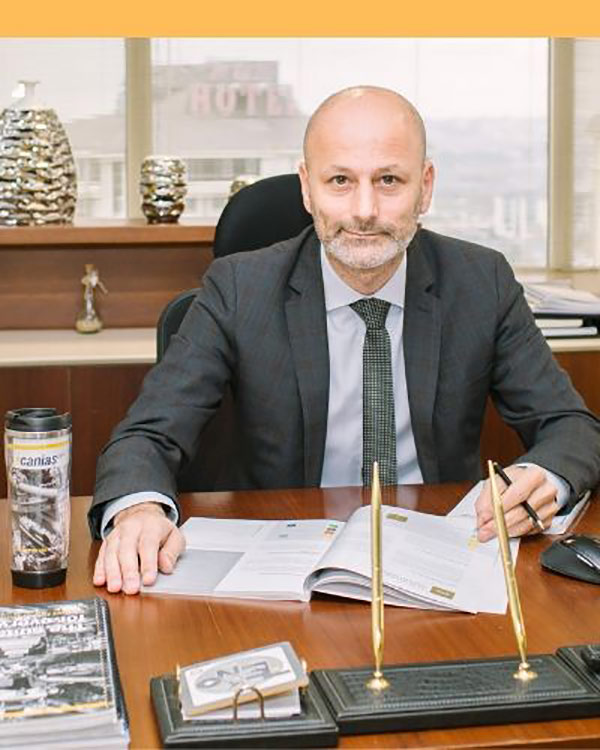 caniasERP live event will be held at in Istanbul Four Seasons Bosphorus Hotel on September 26th this year. Having described the latest developments at IAS and the innovations about caniasERP, IAS General Manager Behiç Ferhatoğlu explained the details about the event and said " We will talk about what we have done since our previous launch, what innovations we have achieved both with our product and with the projects we have realized with our customers in the event. We are waiting everyone, especially our customers and prospective customers, who is curious about what is happening in the ERP world."
What are the main points you focus on as IAS in 2019? How has the first half of the year been?
In 2019, we focused on the new version 8.02, which will be launched in September, as well as growth and new operations. The most important of these is to start our South Korean operation and to continue our preparations for our operations in Switzerland and the United States. While expanding our own operations, we have continued to expand our service and sales network with our new solution partners. We have been carrying on the project about the organization structure we have been working on for two years to make it more agile. In addition to all these, we continue our IAS Constitution project, in which our processes can be standardized and documented, especially in sales, consultancy and software development, and our corporate culture to our new operations can be extended much faster. One of the important tasks we have realized is serious arrangements we have made on our licensing model. This is a work we have been experimenting with over the last few years. At the last point we have reached so far, we have simplified our license model considerably; we have made it much more understandable for both our customers and prospective customers. With the growth of our customers, increasing numbers of users meant increasing licensing and maintenance costs to them. With our new licensing model, we have aimed to reduce these costs. The first half of 2019 has been shaped in line with all these efforts. 2019 is a year in which we have achieved very positive results from a commercial perspective. In the first half of 2019, IAS grew by more than 10 percent in Euro terms. Our goal is to continue to grow in the second half of 2019 in a similar manner. We will continue to advance rapidly by the end of the year and also in 2020, both with our new version and licensing model and with our growing organization.
ERP World to be Sounded
Can you tell us about caniasERP Live Event?
We organize caniasERP Live events almost every year. In addition to the big cities such as Istanbul, Izmir and Ankara, we have also carried it out in cities like Gaziantep and Bursa which have important roles in terms of industry and the sixth one will be in Istanbul this month. We will share what we have done since our previous launch, what innovations we have achieved both with our product and with the projects we have realized with our customers in the event; in summary, we will talk about innovations in the ERP World. The interest in our activities increases every year and this year we expect intensive participation. We are waiting everyone, especially our customers and prospective customers,  who is curious about what is going on in the ERP world, and those who want to join this world in the future.
What will be the agenda of caniasERP Live Istanbul event in 2019?
One of the main topics of the caniasERP Live event, which takes place at the Four Seasons Bosphorus Hotel on the 26th of September this year, will be the new version we will introduce to the participants. In the new version, we have made significant changes in terms of the user experience; we will introduce our new web client at this launch too. Now, caniasERP can be used easily from all mobile devices. With our new version, we offer a new menu design where users can use applications through a process map that they can customize and receive information about their own processes. Thanks to this, people who start working on caniasERP will adapt to the system much easier. Existing users will be able to manage their favorite applications much faster. Within the scope of the new user experience, there are cockpit applications developed for each group of users. We will introduce these applications in the event too. With the work of Industry 4.0, we have decided that we need a database that is under our control in order to respond to the increasing need of our customers for managing big data and to prepare the groundwork for our studies on artificial intelligence. As a result of our constant efforts, we have developed IASDB. We will share the details of this new product with the participants in the event. Our work on Industry 4.0 is on the agenda of the event too. Our goal is to enable our customers to realize their data collection needs from factory automation or any IoT sensor directly with our solution, without the need for any other suppliers and to transfer the data directly from the production site to caniasERP, analyze and manage the machines in the production site. In this context, we will share our practice with the participants. Another key issue of the caniasERP Live event is our business intelligence solution, canias IQ. We will also present many of our practices on the protection of personal data law. In addition, we will have a panel consisting of five of our customers attending. Here, participants will have the opportunity to listen to experiences of our customers first-hand. At the end of the event, Ahmet Şerif İzgören, whos is the author of more than 10 personal and corporate development books and the founder of İzgören Academy and has given thousands of seminars in this context, will have a one-hour closing speech. At the closing, we aim to contribute to the personal development of the participants with Mr. İzgören's talk that is like seminar.
https://erpnews.com/v2/wp-content/uploads/2019/09/IAS-2.jpg
200
268
katie
https://erpnews.com/v2/wp-content/uploads/2018/10/[email protected]
katie
2019-09-24 11:46:06
2019-09-24 11:46:07
IAS Gears Up the Swift!