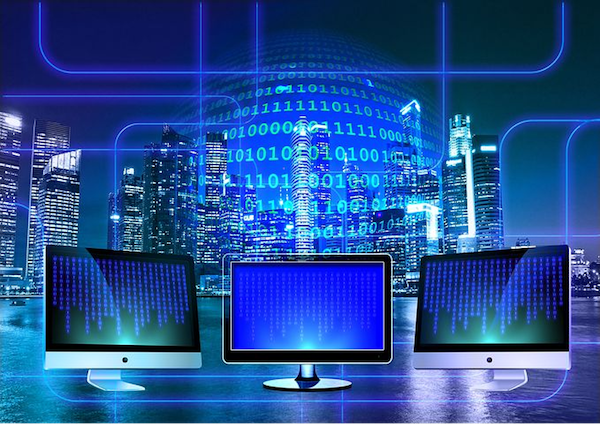 Enterprise Resource Planning (ERP) is a term for business software that is used to manage all processes in an organization. An ERP connects every aspect of a business and makes for improved performance and project management. The ERP market is expanding rapidly with the ERP software market alone expected to be worth $18.91 billion by 2024.
For most growing businesses, it's not a matter of if they need ERP, but when they need it. And with more businesses adding to the already-existing 32.5 million in the U.S., there is a huge market for ERP companies. The ERP business population can be split in two: consulting companies and software companies. If you are looking to tap into the market, here are some tips to get you started on your ERP business from scratch and decide what kind of business it will be.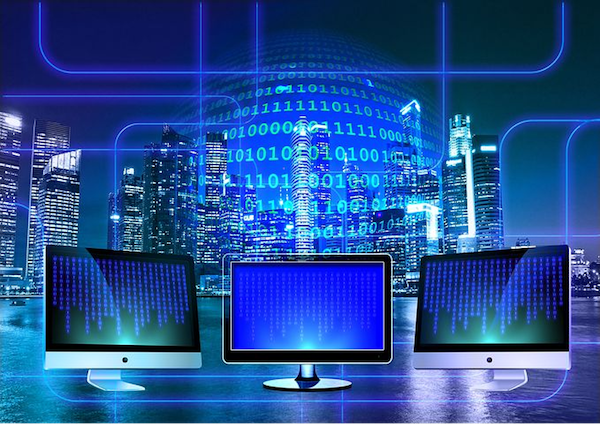 Choosing the right business structure
No matter which type of company you choose you will need to determine your business structure early on. This is important because the structure will impact how you pay your taxes, how much paperwork you will need to file, and how you can distribute your profits. If starting from scratch then a sole proprietorship will give you complete control and flexibility to run your business however you want. This business structure is also the easiest to set up in terms of registering with the state and filing paperwork. However, the downside is how you will be personally liable for all business debts and legal issues. If your company gets sued, your personal assets will not be protected.
Despite the simplicity a sole proprietorship may offer, other business structures may be better suited for your ERP business. As you will be providing software and advice to a business, you could be sued if something goes wrong due to the services you provided. This is why those starting from scratch may want to look at forming a limited liability company (LLC). And where you set up your company will affect your application process and benefits. Those who form an LLC in Wyoming will enjoy increased privacy, as public filings for Wyoming LLCs do not require members' names to be disclosed. Moreover, Wyoming allows business owners to form Close LLCs, which makes it easier to pass a business down to the next generation. However, it's worth noting that LLCs and corporations across states may be subject to higher tax rates. Those who run LLCs in Iowa, for example, can pay up to 12% of their income in corporate taxes. If you are able to choose where to work, choose a state that is business-friendly.
Determining what services you'll provide
With such a huge market, there are several options you can take regarding the kind of ERP business you can start. But the two most general of these are consulting companies and software companies.
ERP consulting company
An ERP consultant is an umbrella term for professionals and companies that offer consulting services for ERP software and the subsequent integration of it. This kind of company is easier to set up as you don't need to be a programmer; an ERP consultant can be an expert in two things: ERP itself, or a business-related subject such as finance and manufacturing. While you may offer technical consulting, which deals with technical support and troubleshooting, it still doesn't lean on programming as heavily as an ERP software development company does.
As an ERP company, you will need to be at the forefront of using the latest technology. With many companies now transitioning to digital platforms, they will be looking for companies that provide the latest software. And while you will be targeting smaller businesses, they will want to know that they are making the right investment. Out of date software will be much more costly in the long term. So you will need to be aware of the ERP trends for 2021 such as cloud acceleration, which makes sure that users don't have any problems with software updates and expensive maintenance. This can also lead to hybrid ERP solutions, which combine cloud-based and on-premise ERP without their weaknesses. Personalized ERP solutions are also becoming a trend, resulting in an extensive user interface that is more accessible and flexible.
ERP software development company
This kind of company would be harder to start since it will require a lot of testing to get the ERP you developed to a standard where it can be approved for business. And to do this you will need a larger investment for the right equipment. It will also require more employees, as you need people to research the industry or business needs, research about current trends, make and test the actual ERP, and market the software. If you choose to start this kind of company, you will first need to decide on whether it offers generic ERP or industry-specific ERP.
Generic ERP has the common features of the software without any customization. This is normally designed for all kinds of business niches, covering the basic functionalities that automate a company's workflow, such as management of sales, purchases, accounting, inventory, and human resources. However, any customization of this ERP is often either impossible or inordinately expensive. Larger companies normally buy ERP software that has these functionalities. Then, there are also "Small Business ERPs" that are essentially ERP software systems that are created to meet the specific needs of small and medium-sized businesses.
On the other hand there are industry-specific ERPs that you can offer. These kinds of ERPs are designed by understanding the needs of a certain industry. For instance, healthcare will need an ERP system to help with regulations and costs regarding patient care, payroll, and supplies control. On the other hand the construction industry will need a system that will help streamline operations with automated workflows, such as cost control, construction deadlines, and inventory.
The ERP industry is huge, and it continues to grow annually. However, getting started from scratch will be a huge endeavor in itself. Make sure you prepare by doing proper research and drafting a solid business plan.
https://erpnews.com/v2/wp-content/uploads/2021/01/Picture1.png
424
600
katie
https://erpnews.com/v2/wp-content/uploads/2018/10/[email protected]
katie
2021-01-26 09:51:22
2021-01-26 09:51:23
How to Start an ERP Business From Scratch