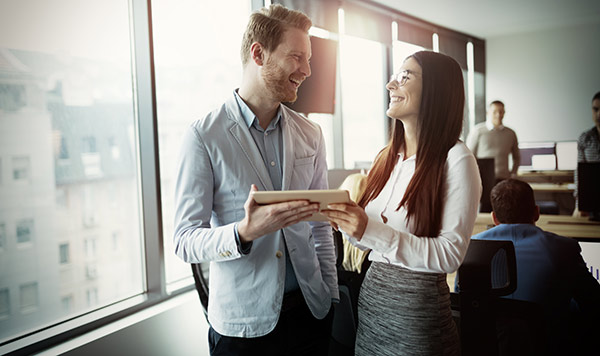 As a matter of fact, IoT devices are designed in a manner that reduce the chances of fault to an extremely low level. It also enables communication to happen in real time. Everything is upfront and happens then and there. One of the most noticeable benefits of integrating IoT and ERP is that its improves product quality. Companies can distinctively see improvements in delivery schedules when ERP process IoT data. All of these advances and more ultimately help companies to better manage their relationships with customers and improve business analytics. As a matter of fact, the integration of ERP and IoT has advantages more than one. Even if companies were hesitant in the past to adopt these two tools, looking at the changes they are making in the business has surely convinced a lot of business owners to adopt them for a profitable and efficient business.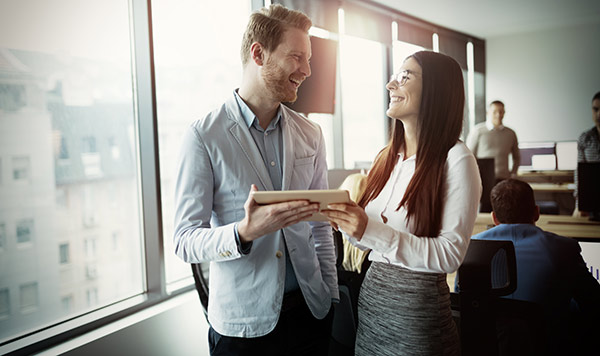 Benefits of ERP For Manufacturing Processes
With the advancement of various technologies, using as many automatized tools prove to be beneficial for any business. In the same way, integrating ERP technology in manufacturing processes enables the company to function smoothly by maintaining a single database.
Streamlines & Automates Businesses
One of the most top benefits of integrating ERP in manufacturing processes is that it typically automates and streamlines all processes related to the business. Thus, all the data is readily available at a centralized location. It also avail visibility of all functionalities including development, designing, inventory, procurement, production, finance, sales, delivery etc. A company personnel can definitely thoroughly check all the things related to inventory and more but with ERP the same processes can be done and at a much faster pace. As a result, the efficiency in the system is increased, productivity is improved and it also helps companies to maintain customer commitments. The role of ERP in manufacturing processes is to reduce dependency on manual processes as a whole.
Cost Reduction
When a manufacturing organization makes use of ERP solution the overall operation cost is reduced. It saves manual effort, time and replaces traditional process with automated and streamlines processes having real time business information. Also, it also reduces labour expenses as there's an increase in worker productivity. This ultimately leads to enhances precision and lower error rates which could lead to losses. Elimination of excess inventory and warehousing costs is possible because of the solution's ability to track inventory accurately and integrate it efficiently. Improved organization visibility helps the management make savings wherever possible.
Enables Strategic Decision Making
The one factor that ERP solution is most known for is it drastically improves the decision making ability of employees in the organization. Informed and faster business decisions can be made as ERP avails insights and visibility into every department and business process. It also helps manufacturing companies to remain aligned to their goals and help make them necessary internal decision as it avails access to performance metrics like sales, inventory and more. Day to day operations are also optimized as it provide a complete visibility of internal process and departments.
Improves Customer Experience
The ultimate goal of any manufacturing organization is keep customers satisfied at times. This is only possible when the product availability and delivery is scheduled and followed up at the given accurate time. Since ERP solutions for manufacturing organizations offer data in real-time, it is easier for decision makers to get a realistic view of inventory levels. As a result, companies in-turn gain the ability to undertake processes that focus on maximizing customer satisfaction which will lead to business profits.
Conclusion
In the space of IT it is now ideal to consider that those who are willing to invest in innovative technologies are going to receive rewards, have higher ROI and gain competitive advantage. The real deal with manufacturing enterprises until now was, they waited to hear the experience of the early adopters and then make a move. However more and more companies are seen to adopt concept likes ERP and cloud computing that is nothing but affecting in a positive manner to the business owners. As the pace of the manufacturing industry in adopting the ERP solution looks steady and progressive it is safe to say that they would start implementing the solution in full swing in the coming years.
When it comes to manufacturing industry, it is important to realize the exact source of gaining value. Hence, replacing manual processes or technologies, that do not allow one to work with smart, adaptive technology and help deliver added value to customers, is, worth exploring. More than anything, it should always be considered that knowledge is power and speed in this arena. So, it always ideal to stay informed on the latest developments and get smart when the time is right.
Get 2019 ERP Pricing: 45 different ERP systems profiled including Epicor, Microsoft, SAP and more. Click to download your free guide.

https://erpnews.com/v2/wp-content/uploads/2019/04/colleagues.jpg
356
600
katie
https://erpnews.com/v2/wp-content/uploads/2018/10/[email protected]
katie
2019-04-30 09:02:11
2019-04-30 09:03:35
How Do IoT and ERP Function Together?