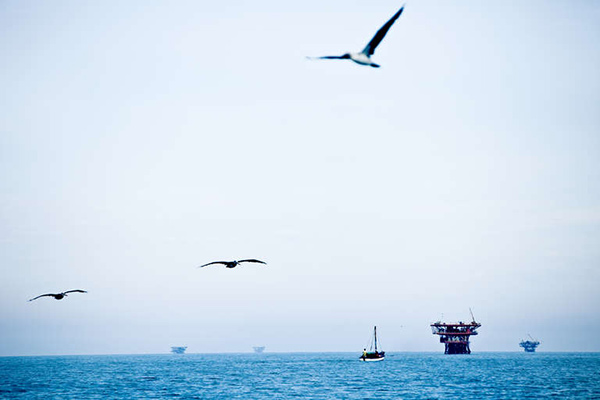 How you can use Digital Twins as a key for successful business transformation? If you wonder the answer, here is IFS's study;
According to a recent report from EY analysing the Norwegian Oilfield Services in 2018, all oil and gas sectors will experience growth in 2019. This following a fall of nearly 2 percent in exploration and production drilling in 2018 – which EY also expect to grow by 10 percent in 2019.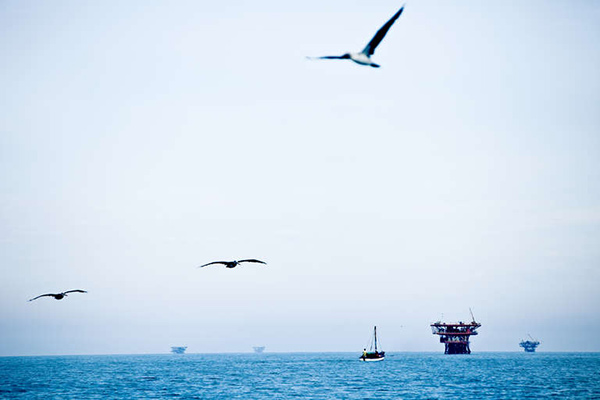 INDUSTRY GROWTH AND INNOVATION
Late in 2018 we reported that a recent oil and gas customers in this sector had implemented IFS software onshore and offshore across seven rigs in only six months. The need for a rapid implementation was a priority for Borr Drilling and was one of the main reasons for investing in IFS Applications.
Borr Drilling found the solution a perfect fit for its business, with robust, industry-specific functionality for offshore drilling contractors. The IFS solution deployed supports mission-critical business processes including enterprise asset management (EAM), onshore-offshore data replication, supply chain management, financials, and document management.
But within this very tough sector, the pressure is on to utilize digital innovation in order to lead or challenge. However, it is important to ensure an innovation is not a single point initiative that delivers a proof of concept. Rather innovation is a top-down program of change for the organization focused on the process areas that have the potential to unlock the greatest value.
One way in which digital innovation can be driven into a business is through linking to an Asset Performance Management (APM) focus. According to Jonathan Leow, Senior Research Manager at IDC, the aim of APM is to enhance operating efficiency and reduce operating costs through increased asset uptime and availability. This further suggests that operational efficiency and reduced operating costs can be achieved through plant simulations integrating operational data with enterprise data. Something that is best done by creating a digital twin that can represent the assets and connect with the strategic vision of the company.
DIGITAL TWIN
Digital twins are software-based replica of business assets, processes, and systems which are based on the Internet of Things (IoT).
A Digital Twin can be used as a key for successful business transformations.
As a digital representation, a Digital Twin provides both the elements and the dynamics of how an Industrial Internet of Things (IIoT) device operates throughout its lifecycle. Using this technology, an organization can increase predictability and lower risks.
A Digital Twin is an up-to-date and accurate copy of the physical object's properties and states, including their position, shape, status and motion.
For companies in oil and gas, digital twins could provide onshore head office with real-time as-is visibility of each individual rig's condition and performance across the end-to-end process – with the potential for connected Internet of Things sensors and on-rig asset management data combining.
This allows senior leaders at oil and gascompanies to achieve a real 'as-designed,' 'as-built,' 'as-operated' visibility into their fleet of globally distributed assets, enabling them to quickly and efficiently re-plan and reposition the fleet to access new opportunities globally.
The Operational Intelligence solution from IFS allows companies to create a Digital Twin of the organization, which will help in focusing decision making in respect of asset performance management.
Creating a Digital Twins of the Organization (DTO) is provides visibility of data that otherwise would exist in silos within the business. The operational intelligence solution from IFS provides an integrated view of all business areas, processes and key performance, risks, compliance and financial results. Reporting quality and time-to-action improves significantly because IFS Enterprise Operational Intelligence provides model-driven predictive analysis capabilities that combine data mining algorithmic models and forward-looking what-if scenario planning.
LEARN MORE AT ENERGYWORLD 2019
IFS is exhibiting at Energyworld 2019 on March 14 in Stavanger, Norway.
Come by our stand in the exhibition area to hear more about how IFS Applications can give you the best foundation for digitalizing your oil and gas operations. Unable to attend Energyworld 2019? Learn more about digitalizing your oil and gas operations by visiting IFSworld.com.
Get 2019 ERP Pricing: 45 different ERP systems profiled including Epicor, Microsoft, SAP and more. Click to download your free guide.
https://erpnews.com/v2/wp-content/uploads/2019/03/Digital-Twins.jpg
400
600
katie
https://erpnews.com/v2/wp-content/uploads/2018/10/[email protected]
katie
2019-03-05 08:18:41
2019-03-05 08:19:29
IFS News; Real Time Onshore Visibility on Your Offshore Assets-Digital Twins in Oil and Gas