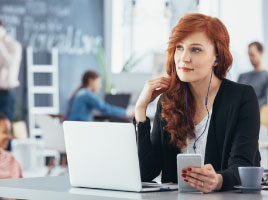 Spotify has announced their first music streaming analytics tool, also known as Publishing Analytics. It would give music publishing companies daily streaming statistics for recordings, such as data about the songwriters and how many albums they have sold since their debut. Furthermore, the program will aim to accurately evaluate the performance of playlists on Spotify so it can support songwriters who are eager to upload their music onto the streaming platform. Their streaming data is derived from global sources and aims to provide valuable insight into the demographics of Spotify users. In fact, this will help music publishers collect royalties, market albums, and collaborate with songwriters in their careers. But what does this have to do with big data's influence on the music industry?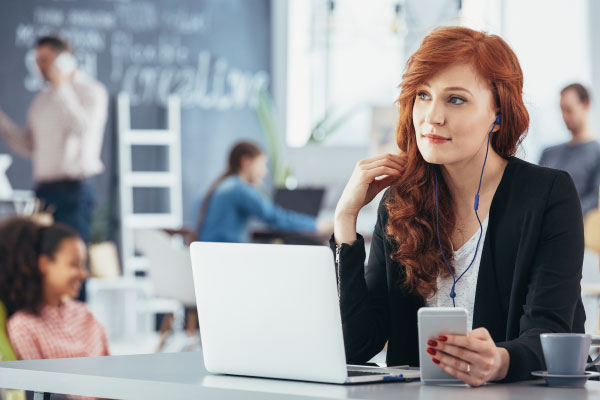 Breaking Down the Order Management Model in Distributing Albums
The new analytics tool will aim to empower publishers in marketing Spotify to new audiences, similar to an order management solutions software. To summarize what order management is, it is basically a means of managing the people, processes, and partnerships of businesses on a micro scale. For customers, this entails measuring data based on their past purchase history and whether they pay on time or not. Order management systems have everything to do with vendors that take orders but need to check their inventory regularly. Nowadays, order management apps are convenient for streamlining the process, making it easier for vendors to send out their products to clients.
To ensure best business practices in streaming music, Spotify will require precise analytics to decide which genres are pulling in the most revenue, and how to minimize the costs of licensing music albums. It is all about bridging the gap between sales and marketing for struggling publishing companies. Big Data collected by music publishers can boil down to the number of downloads, which streaming apps they use, and the preferences of their subscribers. On top of that, the industry will benefit from knowing which songs are most likely to become hits this year. They no longer have to rely on solely subjective assumptions from executives about which genres are trending.
Fine-Tuning Record Charts to Sell Music Through Streaming Apps
What used to drive major decisions (aka producers with keen hearing) for music charts in publishing companies, is now being driven by market-centric focus groups and records sales data. It is been reported that publishers like Pandora have their own algorithms for sifting through the sound features of a record or even recalling the specific songs people listen to. Another case study on the impact of big data is nowhere more prominent than in the app known as Shazam. This smartphone app reveals the artist, the album title and the song just from taking an acoustic fingerprint from a playback.
Big data is confirmed to have transformed the entire revenue model of the music industry. Instead of bombarding people with ads, many publishers are aiming to create sponsorships with larger brands and encouraging users to follow their social media accounts for maximum outreach. Big data analytics also assists in generating information on what motivates a listener so digital marketers know why certain artists are more popular than others. Analyzing big data in music industry helps companies identify which of their business models are becoming outdated. The last stage is to get musicians on board with streaming apps like Spotify.
Could Big Data Reveal Too Much in Music Industry?
According to Music Business Worldwide, big data represented the best solution to the lack of fan engagement issues the music industry dealt with. This means companies could be keeping track of where the fans live, what their education or income levels are, and other bits of data too personal to share. Big agencies are in charge of music licensing, thereby introducing a new type of gatekeeping model for advertising music albums, a collaboration between media-based tech companies and the publishers themselves. In order to improve the overall user experience, streaming platforms would have to integrate AI systems that could create playlists from the listener's mood, matching their tastes depending on the current situation.
https://erpnews.com/v2/wp-content/uploads/2018/11/spotify-cap.jpg
200
268
katie
https://erpnews.com/v2/wp-content/uploads/2018/10/[email protected]
katie
2018-11-28 23:22:12
2018-12-13 11:54:12
How Big Data Has Changed The Music Industry