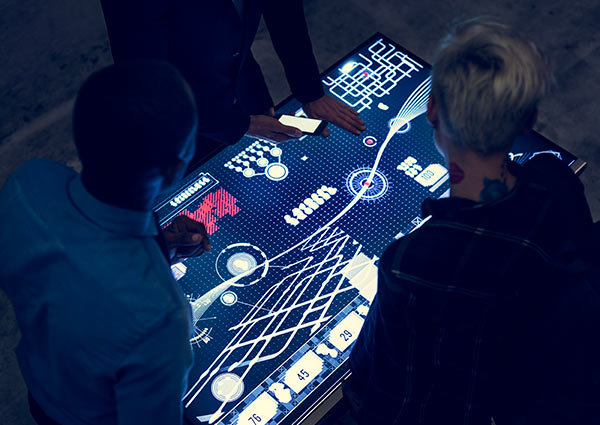 ERP landscapes are known for having tons of applications that are limited in terms of integration and interoperability. This is because the applications are heavily customized, which increases the complexity of ERP and slows down their deployment speeds.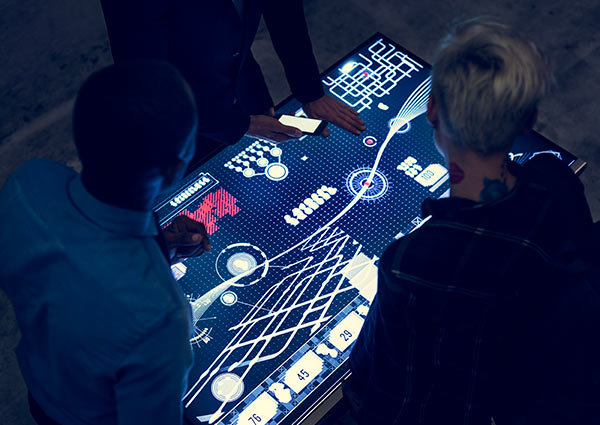 The complexity also means that it is harder to extract important business insights from the data, and that new acquisitions only add to the chaos of managing these applications.
Despite these shortcomings, many companies remained invested in their current setup because so much time, effort, and resources have to be spent in the breadth and hassle of changing their status quo. However, the business challenges that have resulted from the coronavirus pandemic have pushed companies to rethink their approach. Some functions that businesses are focused on in particular include the following:
Collaborative Ecosystems
Businesses need to find a way to collaborate online with existing suppliers. This allows operations to continue as usual without employees being forced to take the risk of interacting with other people face to face.
They also need to find ways to replace offshore vendors that have been rendered unreachable because of the lack of transportation and logistics.
Digital HR and Finance Functions
Some administration personnel may wonder: how can I work and write my assignment when there is so much to think of during the pandemic? Businesses need automated technologies that can take over menial tasks, such as allowing the company to run on fewer but more qualified employees as well as employees who can perform their tasks while operating from their homes. The new normal will incorporate plenty of work from home activities, with limited physical office interactions.
Digital Supply Chains
Going online to manage supply chains, logistics, and on-the-ground employees is a top priority. This is because social distancing requirements mandate businesses to run their operations with less workers. If your business was never particularly tech-savvy, now is the ideal time to learn how to manage workflows online.
Considerations for Migrating
In the current environment, it may be difficult to plan any sort of ERP migration. However, this is vital for the continuity of your operations. Vendor support is expected to end later this decade and the pandemic has brought a heightened sense of focus to digitalization. This means that many businesses are struggling to transform or migrate. As a result, they face increased implementation costs, resource crunches, and longer timelines for implementation.
If you are planning to migrate, here are some considerations you can sort out before you begin the process to ensure that your transition is seamless and successful. It is also recommended to invest in a professional writer service to help you record and execute your plan properly.
Rigor of Planning and Execution
When it comes to ERP programs, many suffer from delays because system integrators may choose to take a cookie-cutter approach to managing the execution. This kind of project needs an objective and metrics-driven approach. Planning for each step should include the following metrics:
Defining the how change in the management process happens
Creating mechanisms for governance
Identifying cross-functional interdependencies
Developing system testing scenarios before the program goes live
Creating backup plans for potential risks
Modular Design
Your business should go for a new ERP core that is as close to standard functionality as possible. This will give your company the opportunity to use the top innovations of today in the speedy attainment of business benefits. A lean and modular ERP architecture is ready for cloud integration, based on the API, and agile.
Organization-Wide Commitment
So many enterprise-wide initiatives depend on how receptive senior administration and other key stakeholders are to the process. They need a clear vision of how this transformation will take place and improve the business.
Leaders and owners need to agree on the goals of this venture, agree on the progress metrics, and give their visible support for the migration. It is also crucial for you to collaborate with the ERP implementation team and set clear guidelines for how business process owners can engage throughout the initiative.
What Next-Gen ERP Looks Like
ERP applications in the next generation are capable of fulfilling all sales status orders in real time, with reference to factors that enable the technology to autonomously prioritize sales orders that are still outstanding. It can also immediately settle any rebates on its own, without the need for manual intervention
Furthermore, next-gen ERP is more empowered to support convoluted agreements and contractual relationships in B2B. This can be done by crafting one master agreement that covers subscriptions, projects, service offerings, and more.
Conclusion
The world won't look the same after the coronavirus pandemic — as a result, neither should your business. The ERP of tomorrow needs leaders who are dedicated to guiding their businesses through the complicated transition because they have a clear grasp of the benefits of the program as well as the overall value it can offer to the business.
https://erpnews.com/v2/wp-content/uploads/2020/12/future.jpg
425
600
katie
https://erpnews.com/v2/wp-content/uploads/2018/10/[email protected]
katie
2020-12-22 12:35:25
2020-12-22 12:39:09
Future of ERP Industry After Quarantine