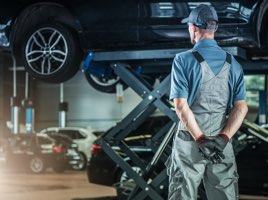 The automotive industry is already in the middle of huge market change. Cars and commercial vehicles are getting smarter, and global production continues to rise in almost every major geography – more than 80 million passenger cars were produced in 2017. These two factors are having a huge influence on how manufacturers design, build and support the cars and commercial vehicles on the road now, and those in the future.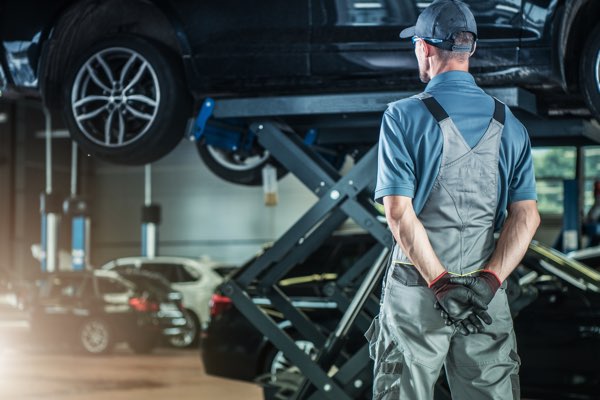 ELECTRIC VEHICLES CONTINUE TO DISRUPT THE STATUS QUO
Electric vehicles are here. Nearly every major manufacturer is exploring the potential of electric vehicles (EVs) in the mass market. The Bloomberg New Energy Finance Forecast says adoption of emission-free vehicles will happen more quickly than previously estimated because the cost of building cars is falling so fast. This seismic shift will see EVs account for a third of the global auto fleet by 2040 and displace about 8 million barrels per day of oil production.
Research from McKinsey has found three critical factors associated with EVs
Consumer demand is starting to shift in favor of electrified vehicles and has strong disruption potential
Automakers will need greater agility to address challenges that hinder EV profitability
Automakers can "electrify" their customer base – more profitably – by offering more tailored EVs and deploying new business models
Environmental mandates at governmental level have also come alongside consumer demand. Britain and France will both begin phasing out gasoline cars by 2040, Paris has said it will ban gasoline cars in 2030, India wants all EVs by 2030.
DATA CENTER ON WHEELS
Compared to a modern electric drivetrain, the internal-combustion engine (ICE) is far more complex. In total, today's gasoline cars typically require around 30,000 parts. EV cars require around 10-12,000. But less parts per vehicle does not necessarily mean less complexity for manufacturers.
In fact, according to IHS, 'electrification' will bring in a higher number of sensors to monitor everything from battery or engine condition to environmental changes inside or outside the vehicle. With more sensors comes a slew of data being fed back to OEMs, who can harness this new information in a variety of ways.
Where previously customer relationships with a manufacturer largely end when the customer drives the car off the forecourt, constant connectivity opens up new customer engagement channels.
Software can be used to proactively engage with customers, including maintenance and update alerts, or deliver personalized sales and marketing communications based on how customers use their vehicle.
OEMS NEED TO KEEP THEIR EYES ON THE BIG PICTURE
Vehicle manufacturers who fail to recognize the key shifts in the automotive industry happening right now face the possibility of extinction. Agility becomes a key differentiator in the race to keep pace with automotive innovation.
Having the right software platform in place to manage what's next is vital to adapt business process to exploit new opportunities and revolutionize outdated processes. Automotive manufacturers need to ask some key questions of their current implementations: Does the vendor truly understand the manufacturing industry? Does it facilitate business change? Can the solution provide actionable data insights? Can the platform be configured and modified after initial implementation?
CASE IN-POINT: COMBINING A MODERN APPROACH WITH TRADITIONAL MANUFACTURING
One automotive manufacturer that asked these questions when assessing its current enterprise software implementation was the Morgan Motor Company.
Established in 1909 by H.F.S. Morgan, Morgan is known the world over as an iconic British automotive manufacturer, famed for creating sports cars that boast a unique blend of craft, heritage and pure driving experience. The ethos at Morgan has remained unchanged for over 100 years: from research and design, to paint and trim, every Morgan is custom built for the customer at its Pickersleigh Road factory.
Morgan consolidated eight isolated systems into a single streamlined platform with IFS Applications. Outcomes include 25% staff time savings and accurate, real-time business reporting.
If a 100-year-old company can step toward innovation in today's automotive environment what's your excuse? Take a step forward today, find out more in the latest IFS Manufacturing eBook.
https://erpnews.com/v2/wp-content/uploads/2019/01/automotive-268.jpg
200
268
katie
https://erpnews.com/v2/wp-content/uploads/2018/10/[email protected]
katie
2019-01-07 08:50:52
2019-01-07 08:50:52
Pedal to The Metal: Pushing New Boundaries in Automotive Manufacturing