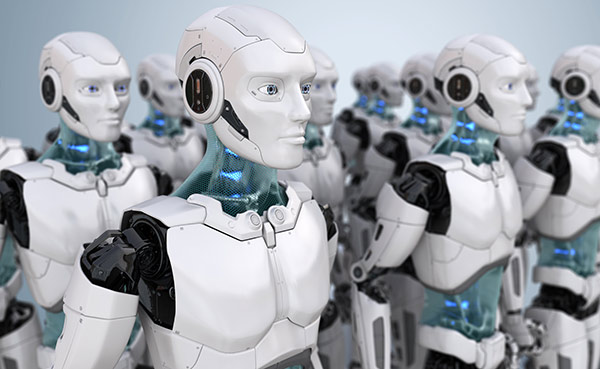 IAS General Manager Behiç Ferhatoğlu explaining the products and services they offer to companies in their digital transformation journey announces their future plans. Stating that IAS will go on investing in Industry 4.0 in 2020 continuously, Ferhatoğlu says, "Companies with advanced artificial intelligence systems will dominate the future."
IAS, having attracted the attention with last month's caniasERP Live 2019 event, presented the latest innovations in its enterprise resource planning solution caniasERP and its works on Industry 4.0 to the participants. After the event, the General Manager of IAS, Behiç Ferhatoğlu, talked about the future plans of IAS, the advantages offered by caniasERP and the services they provide to the companies in their digital transformation journey. "In 2020, we will continue our work on big data, Industry 4.0 and artificial intelligence" said Ferhatoğlu and added by emphasizing the importance of ERP Softwares in the digital transformation "Companies with advanced artificial intelligence systems will dominate the future."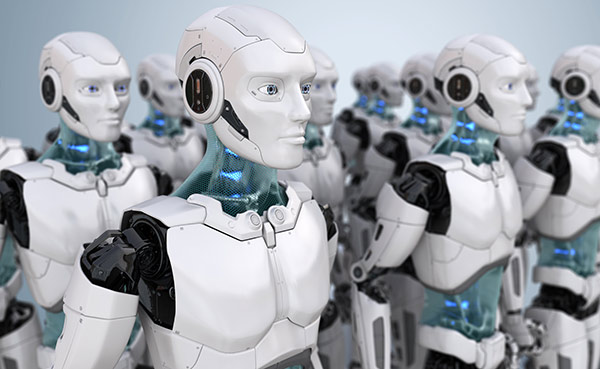 Could you tell us about IAS and its fields of activity?
IAS is a dynamic, innovative and enterprise software company specializing in ERP. However, when we consider the studies that we have been focusing on for the last two years, it is more appropriate to call IAS a technology company. With IASDB, which was developed to provide the basis for our solutions in the field of big data management and artificial intelligence, we have developed into a corporate technology company that manufactures databases and produces hardware with the caniasERP IoT Box solution, which we have created for the purpose of collecting data from Industry 4.0 and IoT, and especially for collecting data from the production site.
How many countries does IAS operate abroad? Which sectors do prefer your solutions offered particularly?
As IAS we have currently 11 offices in Germany, Turkey, Switzerland, South Korea, India and United Arab Emirates. With more than 50 solution partners all around the world, we are currently serving in 33 countries. Our enterprise resource planning solution, caniasERP is an industry-independent product. We have customers from more than 40 sectors. However, the main sectors in which our customers concentrate and develop special solutions are automotive, textile, defense industry, machinery and industrial automation, metal, packaging, food, chemical, plastic, building materials, electrical and electronics, mining, furniture, health, service & maintenance.
What are the advantages of your ERP solutions?
As an advantage, is can be said that our main product caniasERP, which consists of more than 40 modules, is a reflection of our 30 years of sectoral expertise and knowledge. We have more than 20 sectoral solutions. In this context, companies can quickly reach the best way of doing business in their sectors. The following is the speed, flexibility and agility that TROIA, our own software development platform, brings to us both as a software developer and to our customers who can easily make customizations. In addition, I would like to state that we have a 100 percent web-based, open source, platform independent, strong and reliable infrastructure.
Do you think companies in Turkey are aware of the importance of ERP?
We have to admit that we are still far behind the developed countries in this case! However, e-transformation applications expanded by the government every day, the attractiveness of the solutions in the Industry 4.0 field and the efficient implementation of these solutions only by advanced ERP software, raise the awareness about ERP rapidly.
What would you like to say about the importance of ERP for SMEs?
I would repeat it at every opportunity since it is a good example; ERP software is like the nervous system of enterprises. With a comprehensive project, companies that run all their business processes on ERP software can learn everything about their business from anywhere, at any time, and can be one step ahead of the competition by taking critical decisions quickly.
We Invest on Cloud System in 2020
How does 2019 pass for IAS and what are your 2020 goals? How much investment do you plan and in which areas?
In September 2019, we focused on our new version 8.02, which was launched in September. In addition, we focused on growth and new operations. The most important of these is to start our South Korean operation and to continue our preparatory work regarding our operations in Switzerland and the United States of America (USA). While having expanded our own operations, we also continued to expand our service and sales network with our new solution partners. At the same time, we have been working on the organization structure for two years to make our projects more agile. On the one hand, we turn into a horizontal organization and on the other hand, we strengthen our teams with new colleagues joining us. Considering that we have not commissioned the US office yet, we are a big family with 11 offices in 6 countries, 280 employees and more than 50 solution partners. One of the important activities we have done this year was the significant arrangements we made on our licensing model. This is a work we've been experimenting with over the last few years. At the last point, we have simplified our licensing model and made it much more understandable for both our customers and prospects. With the growth of our customers, increasing numbers of users meant increasing licensing and maintenance costs for them. In our new licensing model, we aimed to make these costs more advantageous with growth. The first half of 2019 was shaped in line with all these efforts. It is a year in which we have achieved very positive results from a commercial perspective. In the first half of 2019, IAS experienced a growth of around 15 percent in Euro terms.Our goal is to continue this in the second half of 2019 in a similar manner. In addition to our market entry investments in South Korea, Switzerland and the US, we will continue to work on big data, Industry 4.0 and artificial intelligence in 2020. And also 2020 will be a year in which we will invest in the Cloud System. caniasERP has been available over the Internet since 2000. In all markets where we operate, we also offer our customers the opportunity to use caniasERP by renting with SaaS method. However, upon increasing demands, we decided that we should offer a more comprehensive solution.We continue to work on a solution that will allow our customers to use caniasERP anywhere in the world by making a single monthly payment including caniasERP and IASDB's license and maintenance leases, as well as cloud server hardware lease and server management fees. Our goal is to offer this solution to the market in 2020. We will continue to grow rapidly with our new version caniasERP 8.02, our database IASDB and our Cloud solution. We think that we are now in the big leap period in which we will achieve over 100 percent growth. In this direction, we continue to work non-stop.
IAS Constitution to be ready in 2020!
Could you share your IAS Constitution project, purpose and scope?
The IAS Constitution project actually emerged during our meetings to meet the challenges we faced while expanding our operations and entering new markets. As a 30-year enterprise software company, we have many certifications for the management and supervision of our processes. However, none of these reflects our corporate culture and business practices and does not contain all the details about the processes. We have prepared very detailed handbooks in order to increase the sustainability of our success and shorten the adaptation times of our new colleagues and we have started to see the benefits in a short time. This project proceeds, our goal is to document all our business processes with the same concept until the beginning of 2020.
Artificial Intelligence to Dominate Future Trends
How do you evaluate the future of the sector? How will the development of digital technologies shape your sector?
We can mention all the developments separately, I think that artificial intelligence is the development that will affect the corporate software market the most as it will be in all our daily lives. If we consider the ERP software in particular, it can be said that with the help of artificial intelligence, the transactions performed by the users will decrease day by day, and decision support functions such as planning and forecasting will spread faster and more accurately across ERP systems. From this perspective, it would not be wrong to say that companies with advanced artificial intelligence systems will dominate their markets in the future.
caniasERP Live Completed with Huge Interest
Every year you organize a caniasERP Live event. How is the feedback of these events? How do they affect customer satisfaction?
Last month we organized the sixth caniasERP Live event in Istanbul. It was a great organization! There were over 700 participants, mostly customers and prospects. We announce the innovations and new products that come with our new versions during these events. Therefore, it is our first job to plan the detailed presentation requests that occur immediately after the event. This year, we have introduced functions such as online costing that came with our new version caniasERP 8.02. In addition to this, we explained the innovations to use the application through the process maps, cockpit applications, our new webclient, our database solution IASDB and the solutions we developed for Industry 4.0 to the participants and we received intense attention. Since caniasERP Live events bring together the entire caniasERP environment, including other countries in which we operate, we give great importance to these events in terms of prestige.
https://erpnews.com/v2/wp-content/uploads/2019/12/artificial-intelligence.jpg
369
600
katie
https://erpnews.com/v2/wp-content/uploads/2018/10/[email protected]
katie
2019-12-23 09:03:26
2019-12-23 09:10:08
Firms Investing in Artificial Intelligence to Win