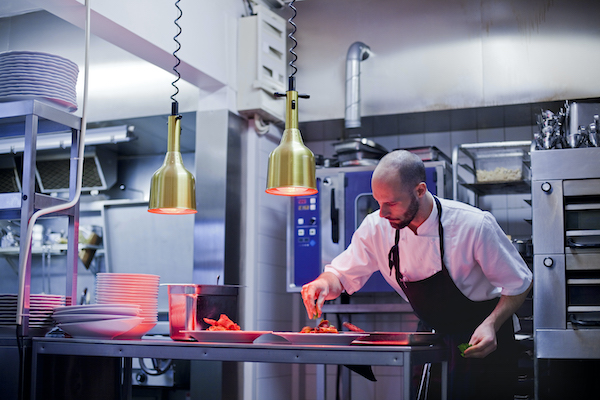 Whether it's a restaurant or home, kitchens tend to have a positive energy that attracts and makes you feel better. If not anyone, a passionate chef can teach you the true value of a well-decked kitchen.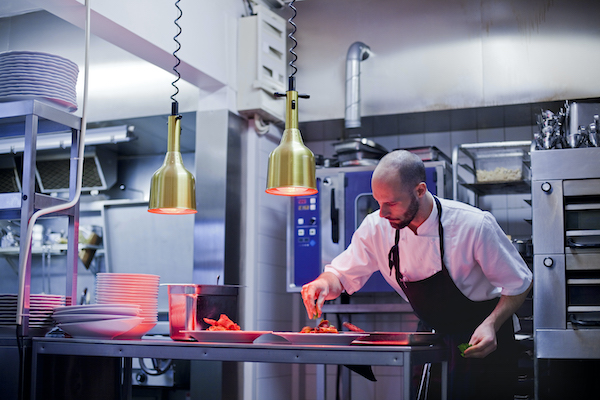 What is the need to think of a commercial kitchen?
No matter if you are planning to kickstart a restaurant or a food home delivery service, in any case, you will be required to set up a commercial kitchen with everything you require. The overall idea of a commercial kitchen is totally different from a residential one. Be it the equipment or the arrangement; everything changes here.
Eager to get all the insights? Here's all you should know in advance.
Let's get started with the basics –
Know your menu type –
Every food business type has some limitations or a particular cuisine niche. This can work as one of the most significant parameters to cut the chaos and look straightforward towards your goal. Therefore, start it all by figuring out your preferred cuisine type. This will help you plan other factors like – kitchen design, size, equipment required, manpower, and much more. For instance- if you plan to run an Italian kitchen, you should look upon commercial pizza ovens that let you ignite the essence of authentic Italian cuisine. This is one of the staples of a commercial kitchen. Besides this, it can help you arrange your kitchen zone, design, and restaurant setup to a considerable extent.
Supplies – When opening a commercial kitchen, you should have a fair idea of supplies requirements daily or weekly. A successfully running restaurant is always in need of consistent grocery supplies to continue operations. That's when it's wise to buy bulk goods in advance. The best part is you can bulk order kitchen supplies like fresh white eggs, chicken brown, or other frozen chicken parts without hampering their quality anyhow. No wonder you will be required to adhere to some preservation measures, but that's not a big deal, especially when you are getting quality goods without spending much.
Know the basic principles of a commercial kitchen – In general, your commercial kitchen should have sufficient space for the seven essential elements, including – dish return, storage, delivery, service area, cleaning, cooking, and food preparation area. The best approach is to craft a full-fledged kitchen model in your head and incorporate all of these systematically. You may require an architect's recommendations, so consider it from the beginning.
Know about the different configuration types – When you dig deeper into the commercial kitchen configuration types, you are likely to know about the different approaches to it. Here's is a deeper insight into it –
Assembly line configuration – It's one of the most common kitchen styles, with all kitchen activities planned in sync. This is ideal when you are serving small, quick, and simple dishes like burritos or sandwiches. This kitchen style is perfect for serving maximum people in one go. If you wish to see this kitchen arrangement type, consider observing a food truck.
Island configuration is one of the recommended commercial kitchen styles, with a central island surrounded by counter space and edges. Traditionally, this island is equipped with all sorts of kitchen appliances installed in the kitchen. Based on your specific requirements, you can change the arrangement and preferences to meet your convenience better. The best part about such an arrangement is that it's always open to flexible changes.
Ergonomic configuration – Setting up a kitchen with an ergonomic configuration is ideal for better organization. This makes the staff feel comfortable while working on the different tables and dishes in one go. Such kitchen arrangements are designed to supply goods while creating enough space for movement seamlessly. When you have a team of chefs or other staff members in the kitchen, prefer an ergonomic arrangement.
Zoning configuration – Here, each part of the kitchen is strictly devoted to a specific series of activities. Some distinct zones may depend on your preferences and requirements, but some standard zones include service, preparation, dishwashing, and cooking. This helps in eliminating the need to spend hours searching for a specific kitchen tool or equipment.
What should be the ultimate goal of a kitchen owner?
When you think of a well-decked kitchen, what do you keep in mind? The most common answer would be convenience, a picture-perfect design, proper ventilation, sufficient storage space available, and everything arranged in a well-planned manner. That's all that defines a perfect kitchen.
Some simple rules of a well-planned kitchen include –
Thorough supervision
Keep things simple and space-efficient
Keep your kitchen arrangement open to modularity and flexibility
Utilize every medium to make it energy efficient
A pro tip – Whenever planning or executing your plans, ensure that you are stepping ahead with a long-term vision. Your design and arrangement should be planned in consideration with convenience and smooth kitchen operations. For the best and seamless experience, ensure that you keep some frequently used appliances in a series. This will include –
Arranging freezers and refrigerators
Keeping ovens and other relevant machines in one series
Separating the dishwashing and dish container compartments
Keeping food processors and mixers on a separate corner
Know the local codes and protocols –
Designing a commercial kitchen requires considering the local business codes and regulations too. No matter if it's a cafe or a lavish family restaurant, you will need to adhere to all rules from day one. Many government-affiliated organizations like – FDA (the food and drug administration), the state's general department of public health, OSHA (occupational safety and health administration) set some strict food standards for all commercial kitchens in the vicinity. The available protocol revolves around food safety standards, food storage, disposal, preparation standards, and much more.
The last line
Treat your dream kitchen project as a priority and see what difference you can make. Your idea of a commercial kitchen should be clean, convenient, and well-equipped and help you cook and present food like a pro. This may require thorough planning and drafting a well-structured design. But the end results will be impressive for sure.
https://erpnews.com/v2/wp-content/uploads/2021/11/chef-garnishing-food-at-commercial-kitchen-counter-2021-08-28-23-55-23-utc.jpg
400
600
katie
https://erpnews.com/v2/wp-content/uploads/2018/10/[email protected]
katie
2021-11-25 17:07:24
2021-11-25 17:07:25
Everything You Need to Know About Setting Up Your Commercial Kitchen