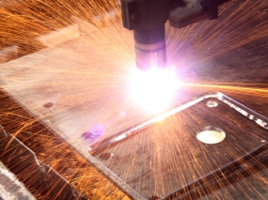 The metal fabrication industry is characterized by a high percentage of small to midsized fabrication companies that supply larger manufacturers in a wide array of industries, including automobiles, electronics and construction. A single metal fabricator might produce components and subassemblies to customers in these different fields, all of whom create products with wildly different end uses. ERP software for metal fabrication companies by abas ERP.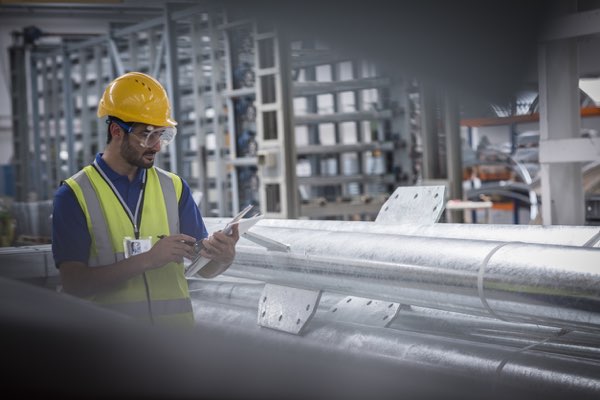 One of the most unique challenges metal fabrication companies face is the need to accommodate different customer preferences in the way the components are delivered. For example, a custom manufacturer may need a metal fabrication supplier to take on a design-to-order project. This means the fabricator will need to have a flexible process that allows for accurate cost estimates and frequent changes to the design – often right in the middle of production.
In other instances, that same fabricator may be called upon to produce a high quantity of a standard part. Regardless, a metal fabricator must be able to handle a number of complex customer requests as efficiently and effectively as possible to stay ahead of the fierce competition that defines this industry.
To do this, metal fabricators rely on robust enterprise resource planning systems that support and augment their sometimes unusual processes without causing delays or unnecessary mistakes. Here are a few of the most important functions that a good ERP software for metal fabrication companies will offer this tumultuous industry:
Integration with CAD software
Paul Hemmings, vice president of professional services at abas USA, has found that a simple and seamless integration of an ERP system with computer-aided design software is an essential feature for the metal fabrication industry.
"Any ERP software for metal fabrication companies has to provide the ability to integrate data from a CAD system with the rest of the process – production, scheduling, bills of materials and so on," Hemmings said.
This is especially important for custom jobs. A customer may submit a design for a new part, but then need to change the design halfway through the production process. An ERP system that is in sync with the CAD software can instantly take the design changes seen in the CAD drawing and translate them across the entire system, making it easy to get accurate cost estimates for quotes, procure the necessarily materials and schedule labor and capacity for production.
"It's extremely important that the system be able to quickly and accurately take customer requirements, create a design, develop an estimated cost, deliver a quote that satisfies the customer and turns a profit for the metal fabricator," Hemmings explained.
Without that level of flexibility, the slightest change to a project can stall the entire process and possibly lead to financial losses in the event of an inaccurate price quote.
Customer and vendor Web portals
Maintaining efficient and close relationships with both customers and vendors is made easy with secure Web portals that are accessible 24/7. Using the customer portal, original equipment manufacturers can quickly place orders and communicate requirements to the metal fabricator without any phone calls or faxes required. Everything is done through the portal and automatically transferred to the correct users right through the ERP system.
It's the same idea with a vendor portal. A metal fabrication company must be able to quickly communicate with vendors to ensure that production isn't held up by a delay in ordering the correct materials. The Web-based vendor portal gives suppliers and manufacturers a central interface that allows them to communicate and place orders in real time. For example, metal fabricators can send their suppliers advance notice of when future orders will be placed so they can begin preparing them ahead of time.
Advanced planning capability
Metal fabricators have similar planning needs to other industries – labor, materials, scheduling, subcontractors and other facets to routine production. Most ERP software for metal fabrication companies have these processes as standard features, but metal fabricators also need their systems to accommodate some more specific functions.
"Metal fabricators also need to manage inventory for many of their materials using dimensional units of measurement. They need to be able to switch between these dimensions and standard units of measurement as easily as possible," Hemmings explained.
For example, most fabricators work with sheets and coils, which are measured in square feet or inches. That sheet will be machined into parts that are measured in standard units. To maximize the use of every sheet and eliminate waste, fabricators must be able to accurately and quickly convert these units of measurements for each specific part. A good ERP system will be equipped to do these kinds of automatic conversions to ensure that materials are used to their fullest potential.
Material management/lot control
As with most industries, quality control is quickly changing from a "nice-to-have" into a "must-do." Because the components and subassemblies manufactured by metal fabricators are used in such a wide range of industries, regulations and standards that govern each end use often call for traceability. The specs and tolerances that metal fabricators must meet are generally very strict, so being able to track lots throughout the entire supply chain is essential for quality control purposes.
For example, if a certain model of automobile is recalled due to defective components, the OEM will want to know who made the components and what vehicles have them. This means that its supplier will also have to determine where the defect occurred, what vendor supplied the material, who handled it, etc.
Data archiving and document storage are included in ERP software for metal fabrication
A document management system is a must for a complex industry like metal fabrication. An ERP software for metal fabrication companies should have one integrated, and it must be able to connect these documents to a specific customer, vendor, product or event (a receipt from a customer, shipment notice, etc.).
"These documents are crucial for accounting and compliance purposes, and they must be easily accessible for effective product management" Hemmings said.
Additionally, the document archive should be available, with appropriate security access, to customers and vendors as well. This makes it easy for everyone in the supply chain to view key documents and the complete history of interactions between each stakeholder.
Competition in the metal fabrication industry is fierce, and with outsourcing, logistical and economic pressures mounting, metal fabricators need ways to get closer to their customers, improve operational efficiency and gain a competitive advantage. A robust ERP software for metal fabrication companies can facilitate all of these improvements.
https://erpnews.com/v2/wp-content/uploads/2019/01/metal-fabrication-268.jpg
200
268
katie
https://erpnews.com/v2/wp-content/uploads/2018/10/[email protected]
katie
2019-01-23 15:00:36
2019-01-23 14:15:13
ERP Software for Metal Fabrication Companies