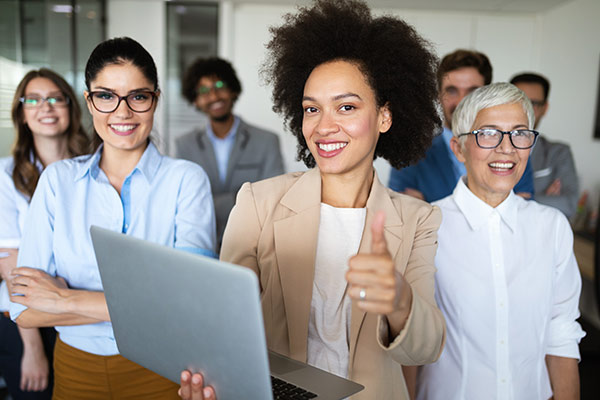 By today's standards, an ERP system is no longer a luxury but a vital necessity for any business to run a successful operation. With the support of an ERP software, companies of all sizes can improve how they handle and derive value from their data, as well as streamline, standardize, and automate processes—giving employees time to focus on tasks that require more attention.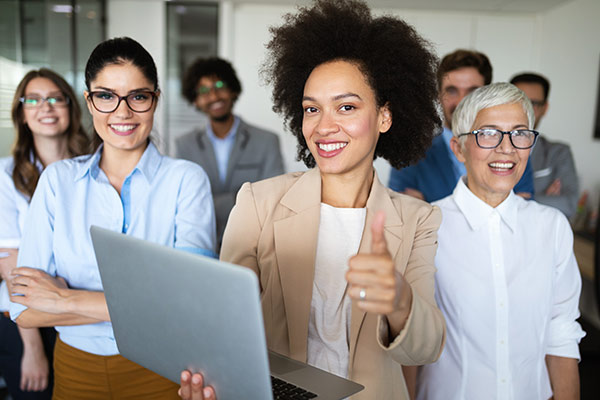 On average, a company will change its ERP every ten years, and it is unlikely the current CFO or CIO of the organization would have undertaken the previous ERP migration during their tenure.
Hence some executives may underestimate the total cost of ownership of ERP, including the disruption it can cause to the business's operations and the effect it will have on their employees.
Therefore having the right team to implement and manage this process is critical. Here's how to build the perfect implementation team for your project:

Key players you need on your team
No. 1 – The executive sponsor
To prevent the failure of a transformational project of this magnitude, one of the C-Suite must be the executive sponsor. It would preferably be the CIO, CTO, or CFO, but if that's not possible, then the CEO.
From the start, they would set the tone for the vision and end goals of the project, handle budget conversations at the appropriate level and, most importantly, be accountable for the success of the project.
No. 2 – The right implementation partner
A game-changing project of this size will require consistent consulting from a specialist partner, and the partner you select is just as important as the software itself, if not more so.
The implementation partner you choose should have a successful case history, ideally within your industry, as well as demonstrate a strong technical and functional skillset, have a deep understanding of your business, and the capability to guide you through the entire process of the project.

No. 3 – A versatile and experienced project manager
It is vital your ERP project runs on time and on budget. To do this your implementation team requires a versatile project manager that can handle managing the budget, signing off requirements, quickly resolve any issues, and leading the core team; all while maintaining the deployment and delivery of the entire project.
Your project manager should be technologically qualified, but also have experience with problem-solving, as well as the capability to liaison with different departments and motivate multiple team members.
No. 4 – Build your core team of ERP pros
For your success to continue after implementation, you'll need to build a solid internal team that can support and develop the project after your external partners leave.
The team lives and breathes the project daily, so you need to ensure each team member brings a strong skillset and a proficient knowledge of your business process to the table.
To utilize each skillset, allow individuals to take ownership of a specific area of the project, this will enable them to really 'own' their responsibilities throughout the project and help to increase the level of productivity.
Tips for a successful ERP Implementation

No. 1 – Choose people for competency and ability, not job title or status
Although it is imperative to have upper management involved throughout the project, when it comes to electing your implementation team, it is vital to choose ability over status. Employees with managerial status aren't necessarily more knowledgeable or qualified than other members of the team. When selecting your key players, look for savvy, experienced employees across the company to cross train into the new ERP systems, or hire experienced permanent ERP professionals to augment the work of the implementation Partner.
No. 2 – Mediate and manage change efficiently
To reduce the risk of delays during an ERP implementation project, it is vital to get buy-in from each department that will benefit from the ERP system. This is a common tactic that tends to be overlooked and can cause issues with end-user adoption at the end of the project.
To prevent issues, ask department leaders for unlimited access to their best people to learn their pain points, as well as provide the training that they can pass onto their team post-implementation.
No. 3 – Share your experience with the industry
No ERP implementation is the same, they all have their unique challenges, but some common mistakes can be easily avoided. Over the years, we've built up a vast knowledge pool around the NetSuite ecosystem through our leading salary surveys—you can gain further insights into how to approach an implementation efficiently and cost-effectively by taking part in this year's survey. We'll be sharing our comprehensive findings at SuiteWorld in 2020, so keep an eye out for our new report.
https://erpnews.com/v2/wp-content/uploads/2019/12/implementation-team.jpg
400
600
katie
https://erpnews.com/v2/wp-content/uploads/2018/10/[email protected]
katie
2019-12-23 14:40:59
2019-12-23 14:41:00
How to Build the Perfect Implementation Team