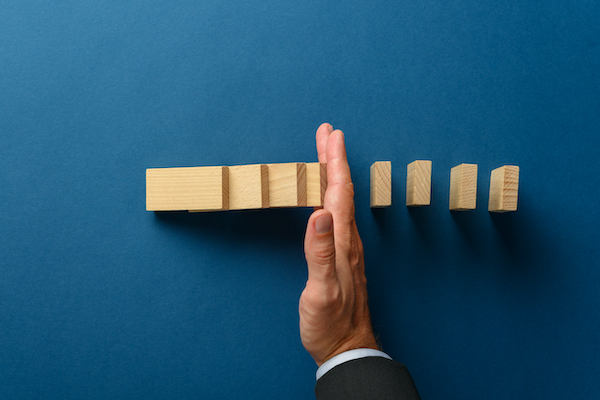 The world is experiencing an extraordinary crisis, one that presents little to no chance of resisting digital transformation. A digital strategy is no longer a luxury for companies, but a critical need. Many businesses are now aware that their firms may not exist in the future unless they take action. An ERP system, the first step of digital transformation, can be considered as leverage to bypass the pandemic.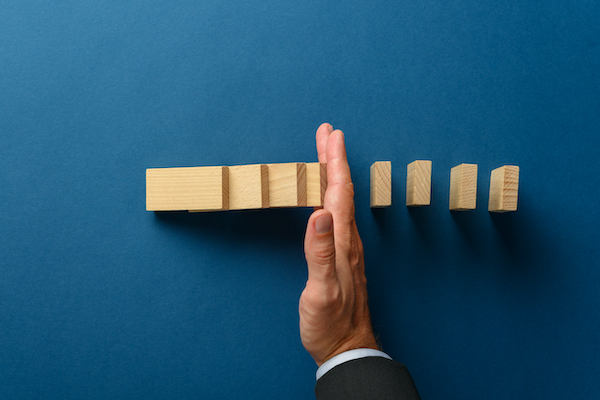 Shape Your Processes According to Your Company's Development and Needs with Flexible BPM!
In the new order created by the pandemic, the importance of business process management has also been revealed. Firms that previously had business processes managed with legacy systems were unable to function remotely and benefit from other advantages offered by cloud systems which had a noticeable negative impact on their business. On the contrary, companies that had a flexible BPM solution have instantly adapted to the new order and shaped their business processes by their needs.
With a system where you can create your own applications like Axelor's BPM Solution, you can optimize your business processes and do all this without writing a single line of code. You can create a new and personalized experience with the Axelor BPM solution, which allows you to complete tasks that can take several months just in a few days.
Another factor that influences the success of a BPM is the user experience. A BPM UX should be smooth and easy to understand and navigate through. You can save time by making your data smarter with the Axelor BPM solution without having to encode or define relationships between data models.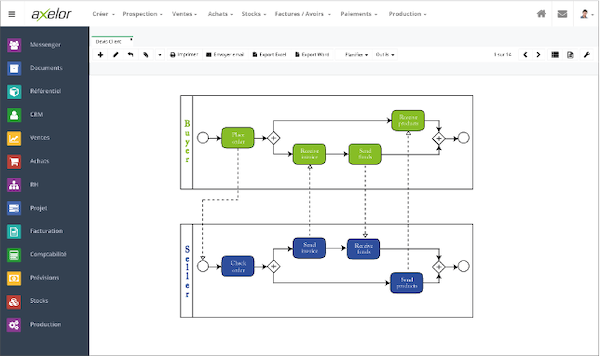 Work Seamlessly With Integrated Collaboration Tools!
Speed is one of the most important things for the business world today. Using time efficiently is one of the golden rules of standing out in an ever-changing competitive environment. Therefore, choosing the right technological tools is critical for businesses. You can add speed and efficiency to your team with the integrated collaboration tools offered today, allowing team members to coordinate without navigating between emails. With applications such as Social Networks, Projects, Documents, and Helpdesk included in the Collaborative WorkPackage offered by Axelor, your team can come together anytime, anywhere.
Reflect the Power of the Cloud to Your Business!
Legacy systems are ready to be buried in the dusty pages of history along with the pandemic. The pandemic was a stark reminder of the necessity of cloud systems. In the post-pandemic period, many companies using legacy systems have decided to migrate to cost-effective cloud software, whereas the companies that were already using cloud systems had the opportunity to test the power of their systems. And today, many companies are still struggling to select the right ERP system to be able to adapt to the changing work environment. Especially these days, when many companies are switching to remote work permanently, it is very valuable to have flexible cloud ERP Software. At this point, cloud applications provide many advantages which help employees to work remotely on projects and in real-time. You can ensure the continuity of your business by using all the applications of Axelor, which offer a lot of options especially in terms of integration, at any time, from anywhere. With its open-sourcecode and low-code structure, you can shape all the applications according to the needs of your company. So, use the power of cloud computing to help your business to survive!
Call for Local Partners
Axelor Open Suite is ready to help you as an integrated system for unique businesses, where you can use unique applications together! If you are looking for an open-source, developable, flexible, and reliable software, you can reach Axelor and start the digital transformation journey of your customer, by becoming a partner with them. If you are interested, you can contact them: contact form
https://erpnews.com/v2/wp-content/uploads/2021/03/business-mediation-and-crisis-solution-ZRXPAY7.jpg
400
600
katie
https://erpnews.com/v2/wp-content/uploads/2018/10/[email protected]
katie
2021-03-02 12:00:19
2021-03-02 12:00:58
How Your ERP Can Help to Resist to Crisis?