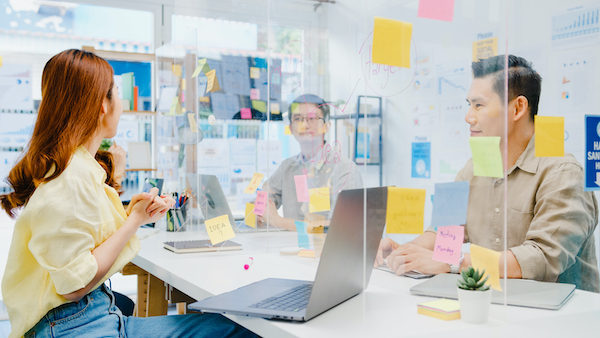 Enterprise Resource Planning (ERP) systems had already become the backbone of businesses a long time ago. The pandemic has only increased the relevance of ERP systems by helping companies withstand the significant pressure to meet customer demands on time. In this new normal, employees are working from home because of social distancing norms. And ERP systems are playing a significant role in allowing them to work flawlessly from geographically distant locations. They also manage critical functions across all departments, including sales & marketing, finance & accounting, supply chain, vendor management, and maintaining robust and long-lasting customer relationships.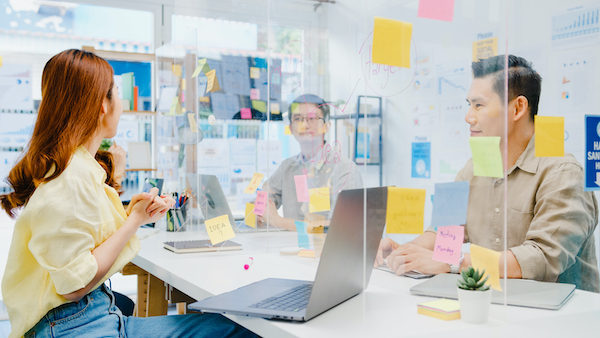 The second wave of pandemic worldwide has proved that the virus is showing no signs of slowing down. People are falling sick and the death rate is increasing rapidly. It means that the remote work culture will only strengthen in the future. ERP solutions provide an effective solution to this problem by allowing multiple business departments to collaborate and work as a cohesive force.
This article will shed light on how ERP systems enable companies to work effectively in the pandemic and what the future holds.
1. Relevance of On-Cloud ERP solutions will rise.
On-Premise ERP solutions are legacy software systems that require significant investments in infrastructure and hardware. Their biggest disadvantage is that they are immobile, meaning employees cannot access them on their mobile devices. Suppose your salesperson has to collect essential documents from the customer. In that case, he will have to visit the customer's place, collect the papers, come back to the office, and upload the documents in the ERP system.
Unfortunately, almost all countries went through a series of lockdowns where transport facilities were restricted, and moving from one location to another was virtually impossible. The new normal will see the rise of On-Cloud ERP systems as they allow businesses to function from geographically distant locations. Coming back to the example mentioned above, the Cloud-based ERP software will enable the salesperson to collect and upload the customer's documents from their office premises only.
Moreover, On-Cloud ERP systems have the following advantages as well:
a. They provide a comprehensive overview of the inventory and warehouse to all business stakeholders.
b. They share real-time reports with authorized personnel that help to brainstorm effective strategies.
c. They allow small businesses to set up an ERP system without investing substantially in labor and hardware costs.
d. They update faster without any production interruptions and security vulnerabilities.
e. They allow businesses to expand at a fast pace.
f. They help businesses to reduce their carbon footprint.
2. ERP systems will dominate the healthcare industry.
The healthcare industry has been under significant pressure since the beginning of the pandemic. Doctors, nurses, virologists, and healthcare staff have been working 24/7 to develop vaccines, provide medical treatment, and issue emergency guidelines whenever required.
Healthcare ERP Software helped medical institutions immensely in the following ways:
a. They efficiently manage the front desk by obtaining essential information such as appointment timings, bed availability, doctor schedule, etc.
b. They allow the healthcare staff to manage inventory in an orderly fashion, from placing orders for lab coats, surgical instruments, and medical cartons to sending daily reminders and alerts to vendors, suppliers, and distributors.
c. They help reduce operational expenditure by managing ADT (Admission, Discharge, Transfer) costs, reducing long waiting times in ques, decreasing operating room times, and eliminating infection and medical errors.
d. They also allow physically disabled patients to have virtual interaction with doctors in real-time, thereby eliminating the need for a face-to-face meeting.
e. They allow doctors to collect vital health information about the patients using remote monitoring devices and smart wearables.
3. ERP systems will transform the supply chain industry.
The supply chain industry involves multiple partners working together to deliver the final product to the end-consumer. It essentially involves three actors:
a. The vendor supplying raw materials.
b. The company converting raw materials into finished products.
c. The distributor delivering the finished products to the end-user.
We all know that the pandemic had forced restrictions on people and goods' movement from one location to another, which impacted supply chains worldwide. ERP systems played a significant role in bringing business functions back to normal in the following ways:
a. They help build supply chain towers that use AI and advanced algorithms to identify potential challenges and find efficient resolutions for them.
b. They allow supply chain companies to manage their activities across multiple channels, including retail, e-Commerce, and direct-to-door service. In short, it helps them to increase their revenues and cut operational costs.
c. IoT-enabled ERP systems allow supply chain companies to instantly share real-time updates and information with different business stakeholders.
d. They allow supply chain companies to interact with customers and collect their feedback to increase the company's reputation.
Conclusion
The pandemic has transformed the business landscape across the world. Digital revolution is happening rapidly and companies that fail to catch up will have to shut down their doors. Today is the right time for you to invest in ERP systems to improve your productivity, increase revenues, cut down operational expenses, and strengthen market competence. The earlier you start, the better your prospects will be.
https://erpnews.com/v2/wp-content/uploads/2021/04/asia-businesspeople-discussing-business-meeting-in-CHMW8GD.jpg
338
600
katie
https://erpnews.com/v2/wp-content/uploads/2018/10/[email protected]
katie
2021-04-26 12:21:22
2021-04-26 12:21:50
ERP and the New Normal