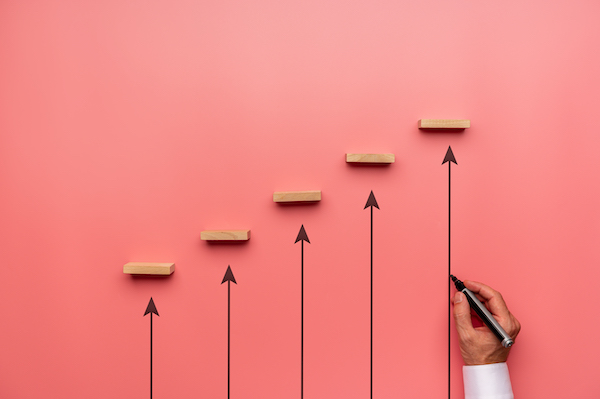 As a business leader, you will have a lot on your plate, and it is a hectic task to keep tabs on all the aspects of a business manually. This article will discuss five tools to help you manage your business and put in on the growth track. There are multiple tools available online to help out small businesses and enterprises. To narrow down the search, we will give you five-tool categories to benefit from.
Contact Database tools
SEO and Digital Marketing tools
Communication Tools
Productivity Management Tools
Accounting Tools
Let's discuss each category and discover best-in-class tools in each of the categories.
Contact Database tools
Networking has ever-evolving importance in the business landscapes, and many business leaders spend a lot of time scouring the sources that they can leverage to make contacts. The management of these contacts can help you achieve a lot of growth by identifying potential customers, opening possibilities for ventures, and become an active communicator when novel business openings appear. Or, you can reach more people, increase inbound opportunities in your field or create a statement with digital business cards, without even saying a single word.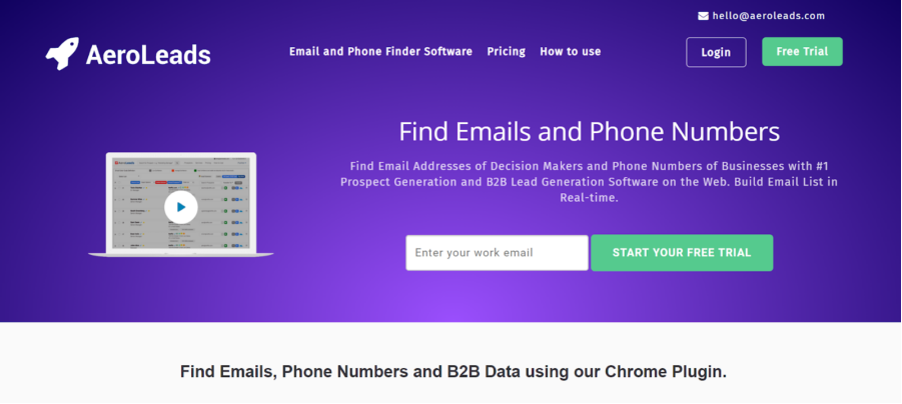 AeroLeads: The sales process starts at the first call or exchange of greetings. AeroLeads is an email and phone number finding tool to help you find emails and various organizations' phone numbers. By efficiently utilizing this tool, you can reach top-level decision-makers in no time. The tool offers integration with HubSpot and other customer relationship management tools.
Discover Org: This tool also enables you to manage and collect prospective clients' data and offers cloud integration to secure your contact database. It can help you get the contacts of C-level leadership. Multiple sorts and filter options are available.
Quick Tip: Are you looking for a job and want a Resume, Click here and get your copy.
SEO and Digital Marketing Tools
The magnification of your business is directly proportional to the visibility of the business. It is essential to reach the maximum number of people who can become prospective clients. For example, you should promote your educational blog in a niche specific audience to save campaign costs.
In the modern era, the importance of online presence and visibility is increasing and requires constant efforts by marketing teams to stay afloat in the visibility charts. For that purpose, SEO and Digital Marketing tools come in handy.
SEMrush: The digital competition is immense. To keep your website appearing on the first results page is essential as 95 percent of users dont go to the second page of search engine results. SEM Rush helps you identify and understand critical web analytics, carry out competitor analysis, and optimize your website for the best results.
Google Search Console: This free tool is essential to index your website and webpages on google. The tools give website owners critical insights about their website's performance, including bounce rates, average visit duration, etc. You will learn just how the website's content rates on Google and how well it does. You can also upload sitemaps for improved indexing and set up email alerts for SEO-related glitches.
Hootsuite: The tool will help you craft and curate engaging content for your social media channels. You can schedule posts and monitor how the posts are doing on various platforms.
Buffer: Simplify your social media campaigns by crafting, optimizing, and monitoring social media posts from a single platform for all your social media channels.
Communication Tools
It is essential to have clear communication channels set up for efficient business processes. The more connected and well communicate the team is, the more positive results are achieved. Business leaders need to ensure that teams are communicating well, and for that purpose, they can use proper communication tools that can help them achieve targets as a cohesive unit.
Slack: Most of the leading organizations are using Slack for internal communication. Slack offers communication solutions to businesses around the globe. The simplified communication dashboard offers quick file transfers, file views, create custom team groups and individual communication channels. Simply stating, Slack is the WhatsApp of organizational communication but more to the point.
Email: Email communication is around for more than three decades now. Emails can serve the purpose of internal and external documented communications. You can buy a suit from Microsoft or Google with your organization's domain name and make your internal and external communication exquisitely branded, secured, and documented.
Productivity Management Tools
In the fast-tracked era powered by IT, managing tasks and projects has become easier than ever. In growing organizations managing tasks and staying productive can be a challenge, but tools like Asana and Trello have presented a comprehensive solution to task management.
Asana: It is an all-in-one productivity management tool. You can assign the task to your team, mark deadlines, comment on tasks, attach files and even add subtasks to the task and assign them separately. Asana will provide a daily update of your pending tasks and prioritize the tasks with high importance and approaching deadlines.
Trello: Trello is a fun to use the app to manage your tasks effectively and efficiently. You can make boards for a project and add a card with the task in each of the projects. There is also a way to attach files to the cards.
Accounting Tools
Without the accounting tools and financial analysis, there is no way a business can prosper. You need always to stay vigilant while managing your finances. However, doing all this manually can take a lot of strain on your time. You can use tools like Excel. Excel is hands down a complete number-crunching solution available even today; you can conduct textual analysis, financial analysis, statistical and scientific analysis. You can create sheets, apply formulas and efficiently manage data.
QuickBooks is another fantastic tool that you can deploy to monitor your financial health.
These tools can help you achieve remarkable results. You can also use tools like Skype, Moz, and HubSpot for your business's other functions. There are other tools like Yoast SEO, WordPress and Wix to help you improve your website.
By James Oakley
https://erpnews.com/v2/wp-content/uploads/2021/04/conceptual-image-of-business-growth-and-developmen-6EDDB52-1.jpg
399
600
katie
https://erpnews.com/v2/wp-content/uploads/2018/10/[email protected]
katie
2021-04-26 12:14:53
2021-10-14 08:14:59
5 Tools That You Should Use for Business Growth