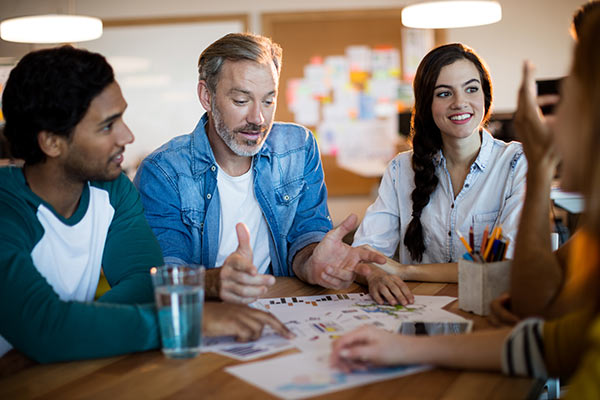 Did your growing business begin to bring complex excel tables with it? Is reporting much more difficult now? So, with the modern cloud ERP solution from Acumatica, this success story shows that you can overcome all these problems.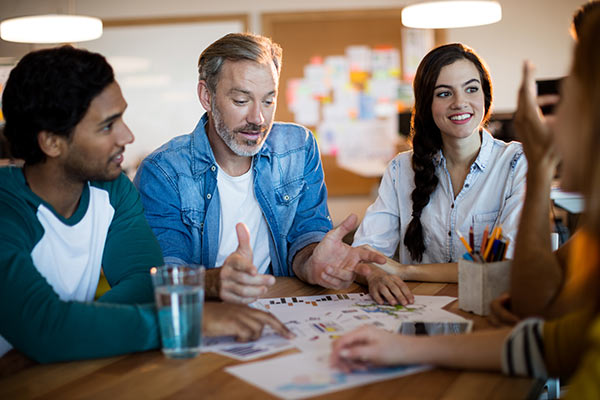 Growing businesses need a connected system. Many times, you might start out with a small accounting or ERP system, but as your business blossoms, your books can't keep up and you find yourself augmenting a system with Excel spreadsheets and other tools. That's when running reports become time-consuming and cumbersome. Trying to connect locations, sources, transactions, expenses, and more into reports is a manual nightmare, and even then, your numbers are not reliable. Those days are long gone with Acumatica's modern cloud ERP solution.
R.A.S. Delivery Services (a customer who worked with Crestwood Associates, an Acumatica VAR) was experiencing all these problems. By switching to Acumatica's cloud-based ERP, they:
Eliminated daily duplicate data entry
Gained a real-time, centralized view of their business and reports
Cut period close times by 80%
Centralized their check run process to one location
And now have access to all accounting data from a single system
About R.A.S. Delivery Services
R.A.S. Delivery Services is a full-service delivery and logistics company with 17 locations nationwide and a full network of carrier and supplier partners. They deliver for many large appliance and furniture companies, such as Wayfair, Home Depot, and other large resellers. Having multiple carriers, suppliers, and locations, their previous QuickBooks system couldn't keep up. R.A.S. started augmenting with Excel spreadsheets and a few other piecemeal systems, which ended up in an accounting nightmare.
Preparing weekly delivery reports in order to cut the appropriate checks was unattainable without the entire accounting team working evenings and weekends to manually piece things together. The fact that the carriers wanted to get paid on a weekly basis put a huge time-sensitive burden on the team.
They spent hours trying to reconcile data from multiple sources, eliminate duplicates, reviewing, and auditing to make sure the numbers were correct.
Problem solved with Acumatica
With R.A.S. Delivery Service's complex problems, Acumatica was the perfect solution. Crestwood Associates worked to develop a system to meet their needs.
With multiple locations, each company branch is now able to enter all transactions into the same system. Acumatica does the heavy lifting, calculating the necessary behind-the-scenes chargebacks, invoices, and memos; thus, giving each branch and the main office a real-time view of each delivery, as it happens, and with the associated costs.
"With our customized Acumatica system from Crestwood, there's no more guessing or piecing together numbers from multiple locations. We can now access all our accounting data in a single system gaining a real-time view of our entire company." – R.A.S. Delivery Services
To further lighten the workload, the Crestwood development team set up a series of recurring transactions for each of the delivery carriers, eliminating redundant weekly transactions. Now the team can search for a commonly-used deduction and click a simple button to apply it.
Streamlining check runs increased business security, ensured accuracy and timeliness, and sped up their weekly process. With Acumatica, all checks, regardless of locations or branches, are cut at the main office and sent out. This feature was a hit with everyone: business owners, the accounting team, and vendors.
Reporting was the star of the show. With Acumatica's real-time reports, what used to take an entire week now takes a click of a button. Everyone at R.A.S. Delivery Services gets the report they need, when they need it, with real-time, accurate data. Plus, the accounting team has gained back weekends to spend with family and friends.
Partner with Crestwood Associates and Acumatica cloud ERP
Everyone at R.A.S. has benefitted from Acumatica's many features. Crestwood Associates is proud to be able to help with the unique pieces required and give employees back their deserved free-time. Download the full R.A.S. Delivery Services success story for more information.
ERP Pricing: Get 2019 pricing on 45 different ERP systems. Click to download your free guide.
https://erpnews.com/v2/wp-content/uploads/2019/05/acumatica.jpg
400
600
katie
https://erpnews.com/v2/wp-content/uploads/2018/10/[email protected]
katie
2019-05-22 22:30:06
2019-05-22 12:37:16
Connecting a Business with Acumatica Cloud ERP