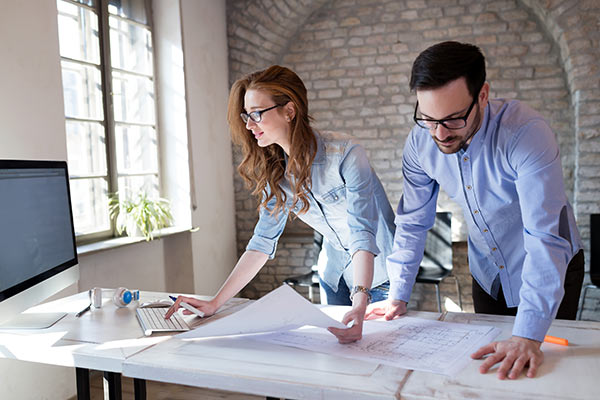 IAS Global Quality Systems Manager Çiğdem Dönmez said "Process management software has become an indispensable tool for analyzing complex and difficult to manage processes, measuring process performances, planning and conducting activities for continuous improvement and managing them effectively." and talked about what IAS offers in this context. She said: "With our caniasERP Business Process Management (BPM) module, we contribute and create value for organizations in modeling, managing, measuring and improving their business processes with minimum cost and effort. With this module, we offer a solution that includes all the tools for process management, integrates with all other modules, produces easy-to-use and effective results to companies."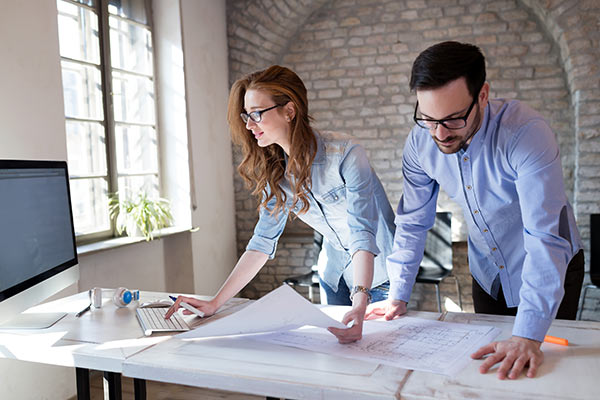 What are the innovations and new priorities in corporate process management? How do you evaluate the awareness both in global companies and Turkey about this matter?
The process is the transformation of inputs into outputs for the realization of a purpose through systematic activities. It is a chain of activities that can be defined, repeated, measured, owned, containing interrelated functions, creating value and continuously improving. On the basis of quality works that have started with the term "Continuous Improvement (Kaizen)" and become increasingly widespread both in the world and Turkey, that process concept lies. Nowadays, not only quality management systems, but also all management systems are structured on a process-based basis, and more and more organizations are dealing with organization-based business processes. Business processes require a cross-functional management approach and are the infrastructure of all management systems. In projects where business processes are not managed effectively, the expected benefit will be reduced. The starting point for an organization that wants to do corporate process management is to analyze all the activities of the organization and define its processes, in other words, to make process analyzes. When all the processes whose boundaries and objectives have been defined, the relationships between the functions have been stated and the process owners have been assigned are analyzed and reported, the next step will be to carry out process improvement studies. Process management and improvement activities also provide customer focus. While corporate organizations are hierarchical structures, processes are processes that interact with multiple functions. With effective process management, key process issues such as repetitive jobs and errors, non-value added jobs, length of cycle or process time, as well as factors that reduce work efficiency and create customer dissatisfaction are also improved. The aim is to ensure that processes are effective, efficient and run with minimum cost and effort. In addition, process-based work increases the motivation and productivity as it includes the participation, ideas and suggestions of each and every employee. It is not easy to analyze complex and difficult-to-manage processes, plan and execute activities to measure and continuously improve process performances, and manage them effectively. Therefore, Process Management software has become an indispensable tool for organizations. I think the awareness on the issue of firms and investments also increased in Turkey and process improvement projects take priority in corporate goals.
What should be the priorities while deciding on a solution for business process management? Which necessities should be considered?
Organizations should choose the most appropriate tool for them to manage their business processes effectively and easily. The important thing is to determine the needs of the organization correctly and choose the appropriate solution. The business process management tool to be selected should be flexible and customizable, but at the same time, easy to use. It should easily integrate with other existing systems and tools, bring the organization's processes to global standards, create opportunities for measurement and continuous improvement.
What is your policy about consultancy support service and providing solutions on this matter?
Thanks to our caniasERP Business Process Management (BPM) module, we create value by contributing to organizations in modeling, managing, measuring and improving business processes with minimum cost and effort. Organizations can effectively manage and standardize the most complex business processes with the BPM module. Thanks to our flexible structure, customizations can be made based on the needs of the company. In addition to user interactive activities, the activities to be executed automatically can be defined separately, well-structured and executable process management can be realized by providing opportunities such as standard design processes and activity selective process creation. Within the scope of BPM module, there are many functions such as process role assignment, authorization and delegation, activity based process audits, approval structures, defined templates, rapid implementation, effective process performance measurement. Thanks to the BPM module, we offer organizations a solution that includes all tools for process management, works in integration with all other modules, produces easy-to-use and effective results.
https://erpnews.com/v2/wp-content/uploads/2019/10/effort.jpg
400
600
katie
https://erpnews.com/v2/wp-content/uploads/2018/10/[email protected]
katie
2019-10-31 13:37:33
2019-10-31 13:37:34
Business Processes to be Managed with Minimum Cost and Effort with caniasERP