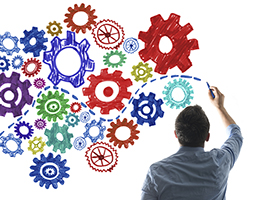 Platform Accelerates SAP Business Process Testing and Eliminates Manually Engineered Test Scripts – Fully Automating Testing in SAP Environments.
Tricentis, leader in software test automation, and Panaya, the leader in SaaS-based test management, today announced a first-in-industry platform for autonomous software testing in SAP environments.  Autonomous SAP testing generates SAP business process tests automatically, diving deep into applications and using Machine Learning to observe and understand patterns in end user transactions. Comprehensive test algorithms observe real interactions between the user and the system, leverage Machine Learning to determine the top usage patterns eliminating redundant regression testing, and report when changes in the SAP environment could impact critical business processes.  The platform integrates best-of-breed testing technologies Tricentis Tosca, which provides test automation for continuous testing, and Panaya Test Center, which provides cloud-based end-to-end test management.
Autonomous SAP testing solves the dilemmas faced in both automated and manual test methodologies. Automated testing has had limited enterprise-wide adoption, while manual testing is slow and difficult to manage. Autonomous SAP testing spans test conception through validation, addressing all aspects of the functional testing lifecycle, including discovery, execution, acceleration and test management. The outcome of the analysis is a comprehensive set of use cases that reflect actual business usage, which is critical in verifying how SAP updates impact critical business processes.  As a result, new or changed SAP business processes can be introduced to the market faster and with reduced business risk.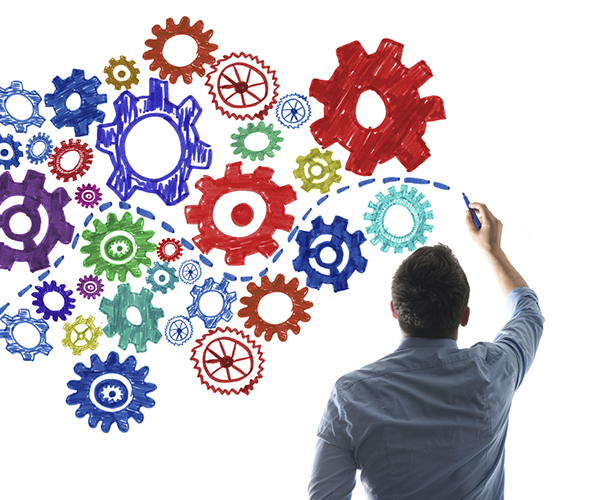 The Tricentis and Panaya SAP testing platform is the culmination of joint research and development focused on the autonomous generation of a comprehensive and efficient suite of tests.  Organizations using the platform can automatically protect critical business processes and the end-users' experience even as usage patterns change.  The platform creates a blueprint of what to test, leveraging AI to observe user-system interactions and automatically converting usage patterns into automated and repeatable business process tests that cover multiple layers of the application architecture. Furthermore, it creates regression tests that detect defects that could impact critical business processes when the application or the application's dependencies change.  The result is autonomous, continuous testing that remains in lock-step with changes in business processes.
According to the Gartner Magic Quadrant, for Software Test Automation, "IT organizations struggle to move from the tactical task of testing software as part of a distinct phase or activity — and often done manually — to a more automated form of QA that essentially requires no human intervention… Ultimately, tests must demonstrate that applications not only work, but satisfy real business requirements."*
*Gartner, Magic Quadrant for Software Test Automation, 15 November 2016
Powered by innovative machine learning, autonomous SAP testing eliminates manually engineered scripts and enables zero-touch test case creation and maintenance. The solution ensures that Quality teams can protect critical business processes by observing actual usage behavior from production. These observations from production are then converted into automated scriptless test cases. This automation accurately reflects actual usage patterns, eliminating the challenge of business knowledge transfer.
Key Capabilities of Autonomous SAP Testing
Change impact analysis

Lights out discovery for optimized regression test suites

Lights out test automation

Process automation and acceleration of manual testing with test evidence and collaborative tools

Requirements traceability and defect management

Process-centric Test Management with dashboards and advanced analytics
"Delivering innovation frequently without compromising quality requires a Next generation end-to-end testing platform." Said Jake Klein, CEO of Panaya.
"While traditional solutions such as HPQC don't engage business users and lack business process visibility, Autonomous Testing by Panaya and Tricentis addresses all aspects of a modern testing suite including automated process discovery, automatic test execution, manual test acceleration and test management. Today customers achieve up to a 50% reduction in test cycle time utilizing Panaya Test Center, and with Autonomous Testing we expect even greater efficiency and coverage "
"Tricentis and Panaya co-developed this breakthrough in testing to relieve SAP key users from the burden of manually creating, executing, and maintaining business process tests," said Wolfgang Platz, Founder and CPO of Tricentis. "A recent survey of the SAP installed base found that approximately 72 percent of SAP installations are verified with manual tests.  This slows the pace of innovation and injects a tremendous amount of risk into the release process.  Our autonomous SAP testing delivers fully automated business process tests for regression testing. This is critical for reducing risk while accelerating the release of critical business functionality.  But more so, this joint offering is the missing link to helping organizations accelerate transformative business processes without increasing risk."
For More Information
Panaya and Tricentis will showcase Autonomous SAP Testing at SAPPHIRE 2017 to be held May 16-18, 2017, in Orlando. As a Diamond Sponsor Panaya (An Infosys company) will address multiple topics including SAP Testing for S/4HANA. Panaya will exhibit at booth 700. Tricentis will exhibit at booth 1337 For more information, visit either Panaya (http://go.panaya.com/sap-sapphire-now-2017.html) or Tricentis (https://www.tricentis.com/autonomous-sap-testing-sapphire/)
About Panaya
With Panaya, an Infosys company, organizations can accelerate application change and continuous delivery of innovation. Panaya provides cloud based test management, test automation and application lifecycle solutions that ensure collaboration between the business and IT. Enabling faster release velocity while ensuring quality, Panaya delivers an optimized user experience with end to end visibility of the application lifecycle.. Since 2008, 1,600 companies in 62 countries, including a third of the Fortune 500, have been using Panaya to deliver quick quality change to enterprise applications.
About Tricentis
Tricentis, the Continuous Testing Company, specializes in agile market leading software testing tools for enterprises. We help Global 2000 companies adopt DevOps and gain success by achieving automation rates of over 90%. Our integrated software testing solution, Tricentis Tosca, consists of a unique Model-based Test Automation and Test Case Design approach, encompassing risk-based testing, test data management and provisioning, service virtualization, and more. Prominent analysts have recognized us as a Leader in both Software Test Automation and in Functional Automation Tools, with Model-based Test Automation as our standout feature.
Tricentis' 400+ customers include global names from the Top 500 brands such as HBO,  Toyota, Allianz, BMW, Starbucks, Deutsche Bank, Lexmark, Orange, A&E, Vantiv, Vodafone, Telstra and UBS. For regular news and information about Tricentis and the automated testing market, like and follow the company on:
https://erpnews.com/v2/wp-content/uploads/2017/05/panaya-bpm-268-1.jpg
200
268
webmaster
https://erpnews.com/v2/wp-content/uploads/2018/10/[email protected]
webmaster
2017-05-10 00:00:00
2018-11-14 14:10:23
Panaya and Tricentis Deliver First Platform for Autonomous SAP Business Process Testing