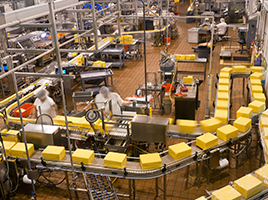 BARCELONA, Spain and EDISON, N.J., April 03, 2017 (GLOBE NEWSWIRE) — Avaap, one of the largest software service providers for Infor ERP, and CAD-IT, an Italy-based Infor M3 partner, today announced they have been selected to implement the Infor M3 Food & Beverage Solution and Infor Xi at Auricchio S.P.A.,  an Italian food manufacturer which is almost 140 years old. Infor M3 Food & Beverage and Infor Xi offer industry-specific functionality designed to help address the needs of dairy manufacturing and distribution organizations. Avaap, together with Infor partner CAD-IT, expects to leverage industry experience in food processing and dairy to assist integration and help Auricchio S.P.A achieve a more cost-effective infrastructure, while working to utilize Infor technology to its fullest advantage.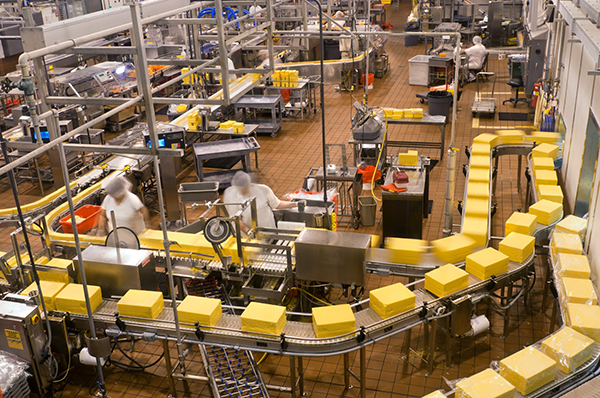 Auricchio S.P.A. operates ten locations in Italy, Spain and the U.S. It faces challenges similar to other organizations with multiple locations in different countries, including a technology environment comprised of disparate legacy solutions that do not communicate with each other, limiting the ability to support streamlined business processes. The multi-warehouse implementation of Infor M3 Food & Beverage ERP is designed to support a "best practices" approach to managing physical inventories and assets. This should also assist Auricchio S.P.A. in standardizing and accelerating its warehouse and distribution processes which can result in greater efficiency, customer responsiveness, and cost and inventory control.
The Infor M3 application, which is currently anticipated to be live in early 2018, is designed to deliver the ability for greater coordination across departments, tighter product management and better visibility into data to help facilitate compliance with country-specific rules and regulatory requirements. Auricchio S.P.A. selected Avaap and CAD-IT as its systems integrators based on dairy industry references, specialized technical expertise in the Infor M3 application, Infor Ming.le™ and ION as well as their global community of Infor-certified technical and functional resources.
"Infor M3 is designed to address specific needs of the fresh produce industry and is being implemented, in part, to help us reach our goals of reducing waste, enhancing our product rotation and improving customer service," said Giovanni Martini, CFO and Group Controller, Auricchio Group. "We believe the Avaap-CAD-IT team has familiarity with the needs of dairy organizations and the hardware and software expertise we need to help drive a seamless implementation, streamline distribution processes and improve accuracy in our warehouse operations."
Added Avaap Europe Practice Director Leonardo Castaldi, "The Infor M3 implementation could be a game changer for Auricchio, enabling them to bring transparency and fluidity to their operations leveraging Avaap's proprietary tools and implementation methodology. We are delighted to have been chosen as Auricchio's implementation partner to help modernize its technology and to help enable strategic value."
Source: Nasdaq GlobeNewswire
https://erpnews.com/v2/wp-content/uploads/2017/04/Food-beverage-268x200-1.jpg
200
268
webmaster
https://erpnews.com/v2/wp-content/uploads/2018/10/[email protected]
webmaster
2017-04-27 00:00:00
2018-11-14 14:10:47
Auricchio S.P.A. Selects Avaap and CAD-IT to Implement Infor M3 Food & Beverage ERP