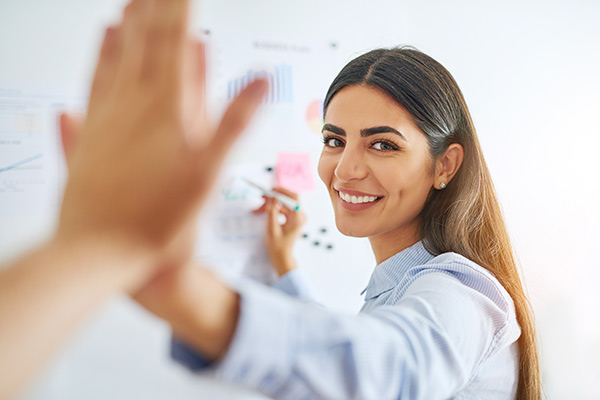 In business, the mantra used to be: the big fish eats the small fish. But with the rate of change accelerating worldwide, the mantra has become: the fast fish eats the slow fish. Speed is everything. The ability to recognize business disruption, pivot quickly and turn that disruption into a competitive advantage is crucial. Nowhere is this truer than a manufacturer's business processes. Companies that use monolithic and rigid software, especially when it is used by the entire company, can struggle to react quickly enough. With so much rapid change already happening today, enterprise software, like Enterprise Resource Planning (ERP), Demand and Supply Chain Planning (DSCP), Customer Relationship Management (CRM) and Quality Management Systems (QMS) must be agile and pass that agility on to the companies that employ it.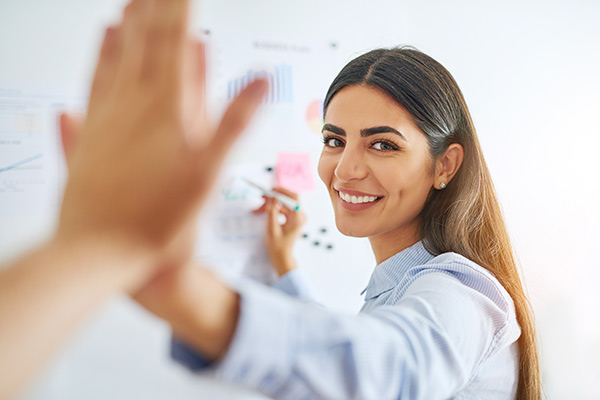 Manufacturers should fully understand the following five areas where adaptive ERP can boost business performance compared to legacy enterprise systems.
1. Adaptive ERP Simplifies Advanced Technology Adoption in Manufacturing Organizations
In an era of constant disruption, manufacturers need a solution that enables the quick adoption of new technologies like IoT, machine learning, artificial intelligence, RPA, data lakes, digital twins – and others that aren't even on the radar yet. A Forbes 2018 article highlighting research from Scott D. Anthony "confirms that indeed, for leaders to thrive in today's constantly disruptive way of life, they must be transforming today's and tomorrow's businesses." This quote certainly applies to the rapid introduction of new technologies and the beneficial role adaptive ERP can play in simplifying and adopting advanced technologies in your manufacturing organization.
2. Rapid Deployment Capabilities Allow for Effective ERP System Upgrades
Taking SAP as a Big ERP example, a recent study from UK SAP Consultancy Resulting indicated that SAP customers have a roughly 50-50 chance of achieving a successful project with just under half (48%) of the respondents indicating that their project failed to achieve the business objectives. Given that Big ERP systems support a company's key business operations, failing to reach an ERP project's goals can have a devastating impact on the bottom line, a CIO's effectiveness and the progress of any business strategy.
Long gone are the days when companies have to suffer through lengthy implementation projects with monolithic software suites that come with high project costs, business disruption and IT frustration. More and more, CIOs want their new ERP solution deployed rapidly to mitigate costs and boost time to benefit. Manufacturers now realize how important implementation speed is in support of their ability to minimize costs and risk to the business.
Next-generation ERP providers deliver more adaptive and less complex systems that allow clients to quickly tailor the software to their business and be cost-effective when it's time to upgrade. Getting a system up and running rapidly saves money, and speed is now a key consideration for any enterprise software decision.
3. Real-time Data Visibility Enhances Operational Efficiency
Visibility into the business is a hot topic for many manufacturers, especially those that currently rely on outdated processes or have overlooked the importance of rapid access to business data for enhancing business efficiency and delivering operational performance improvements. Access to real-time information and a single source of truth allows manufacturers and key trading partners to improve decision accuracy based on the same set of information. This is superior to a scenario where manufacturers rely on manually intensive efforts to access and exchange information, or where data resides across multiple technology systems. More agile and effective information visibility strategies result in more accessible and actionable information across the organization. With greater access to real-time production, financial, supply chain and other data, manufacturers and their trading partners are in a better position to deliver innovative products, drive critical manufacturing processes and provide a positive customer experience.
4. Adaptive ERP Allows for Faster Adoption and Implementation of Industry Best Practices
Changing business realities leads to changing best practices that should be quickly adopted into processes to keep companies aligned with their goals. Manufacturing has changed in many ways over the last 25 years, and the changes seem to keep coming. Growing country regulations, tariff upheaval, increasing customer mandates, pressure for digital transformation and other issues are forcing manufacturers to constantly evolve. This makes it hard to know if your company's operational methods are appropriate for sustaining your business and maintaining a competitive edge in the changing marketplace. Many manufacturers are reluctant to adjust to new methods of thinking and, while equipment tends to evolve quickly, work processes stay "business as usual" and often rely on paper-based transactions.
Adaptive ERP helps manufacturers stay current with specific industry requirements and standards, mandated regulations and industry-specific business processes and terminology. This includes meeting automotive standards like MMOG/LE, validation processes in Life Sciences, various country-specific financial regulations and other regulatory requirements.
5. Extensible Software Systems Allow for Scaling and Future Growth
Rigid systems can slow companies down. In response to change, extensible software simplifies the delivery of new functionality required by a business and lowers the cost of future upgrades. For example, a software solution is considered extensible when users or administrators have the ability to define new features and introduce new functionality within the software solution. Extensibility allows manufacturers to rapidly extend and create new applications. This helps manufacturers stay current and reduces gaps between business needs and standard enterprise software functionality. The extensibility delivered with adaptive ERP reduces software complexity, minimizes code creation and makes upgrades easier.
Now is the time to thoroughly evaluate how well your enterprise software capabilities adapt to business changes and disruptions. This is the year to review your software systems and turn business disruptions into competitive advantages – remember, it is the fast fish that eats the slow fish.
How agile and effective are your ERP system and other enterprise software solutions? How might your business performance improve with an adaptive ERP?
https://erpnews.com/v2/wp-content/uploads/2019/11/five.jpg
400
600
katie
https://erpnews.com/v2/wp-content/uploads/2018/10/[email protected]
katie
2019-11-22 14:29:49
2019-12-09 13:08:28
5 Reasons Your Business Needs Adaptive ERP