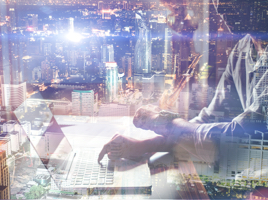 Your organization is staffed with capable, committed workers who are quick to respond to problems. However, the overall efficiency of the business is hampered by issues that are unfortunately predictable: difficulties compiling data, repetitive business processes, and delays in accessing critical information. These problems may seem systemic and insurmountable, but in reality, are indicative that it is time to review your current business processes and consider upgrading to a modern and sophisticated cloud ERP system.
Here are some of the signs we see most frequently among those who haven't adopted a cloud ERP system.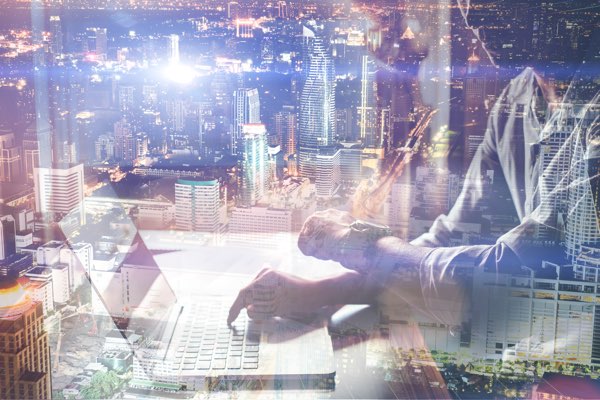 Too many manual processes
Manual processes leave room for error and mistakes to occur. Manual processes could include paper approvals, manual check signatures, decentralized billing processes, Excel-based reporting, etc. Modern, cloud-based solutions allow permissioned systems that drastically reduce the chance of errors and fraudulent practices.
Regulatory compliance issues with on-premises software
Legacy systems are often not GAAP or HIIPA compliant, don't employ IFRS books, and have weak audit trails. The regulatory framework of accounting often changes, which means outdated accounting software may expose your company to unnecessary risk. Always stay up-to-date, and always be in compliance. Cloud ERPs like Sage Intacct automatically update periodically, with a slew of new features and compliance updates.
Inability to track data accurately / lack of dimensionality
 Dimensional metadata is an absolute must for any business in our modern times. Too many businesses are currently not tracking key data points that can impact decision-making in their organizations. A dimensionalized ERP can transform your business and reporting by tracking key metrics at the line item level. Sage Intacct can even auto-populate selections and create dynamically filtered data lists, dependent on a previous selection.
Gaps in security and controls
Legacy systems typically are light on security settings. Administrators should have full control over what information their staff can access. Chances for fraud can and should be reduced, and a permissioned ERP can nearly eliminate this risk. Modern systems allow administrators to create role-based permissions for their staff at a granular level. Some users might have the ability to submit and post journal entries, while another user might have a "review" role.
On-premises server maintenance
Maintaining your own servers can be a costly endeavor. If your company is sinking too much capital into running and maintaining on-premises server rooms, it's time to take a good hard look at cloud-based solutions. By moving to a cloud solution, you can eliminate expensive upgrade costs, lower IT spending, and free up some space around the office.
Reliance on Microsoft Excel
Statistics claim that most, if not all, Excel workbooks contain at least one error. Relying on Excel for data tracking and/or financial reporting is a risky proposition, as spreadsheets require a lot of maintenance, include faulty formulas, etc. A cloud-based ERP can introduce entirely new methods of automation to assist in all areas of your business.
Staff tethered to a physical location
Ask yourself these questions: Is your staff bogged down by lengthy commutes? Are you unable to approve payments while traveling? By moving to a cloud-based solution, you enable your business to effectively operate from anywhere in the world with an internet connection using your preferred web browser. You can even write financial statements on your phone (not recommended).
Lack of access to timely information/visibility
Too often, businesses rely on one individual to pull data and run reports. This could be due to staff turnover, poor consulting services, or lack of time to learn how to use a system that is not user-friendly. Leverage a cloud ERP for dashboard and self-service reporting in real time.
Reliance on multiple sources of truth
Do you spend countless hours mashing together key data tracked by multiple systems to produce financial statements? All information should always flow into your GL system, and legacy systems are notorious for not playing nice with other systems. Cloud based ERPs allow for much easier (and sometimes automatic) data integration.
Separate accounting instances for each legal entity
Multi-entity companies have traditionally been torturous to maintain financial books for in legacy systems. Maintaining multiple accounting systems, multiple logins, complex intercompany and elimination entries, inability to produce consolidated/consolidating reporting, and duplicative records are several reasons to move to a cloud ERP.
https://erpnews.com/v2/wp-content/uploads/2019/02/it-is-time-to-268.jpg
200
268
katie
https://erpnews.com/v2/wp-content/uploads/2018/10/[email protected]
katie
2019-02-04 07:16:10
2019-02-04 07:16:10
10 Signs It's Time to Move to a Cloud ERP System