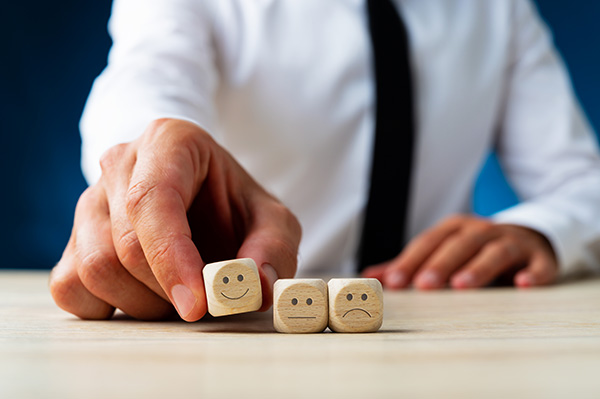 A couple of decades ago, the word "customer experience" did not exist. Although organizations had placed the customer at the center of their business operations, many customer touchpoints throughout the product lifecycle were missing. In fact, it was not until the late nineties that businesses had a more honest opinion of what their customers were thinking about their brand and feedback about the end-to-end customer journey.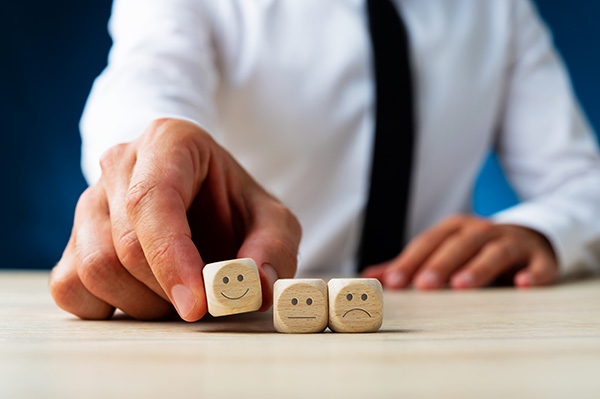 The ERP and Customer connection:
Your customers' perception of your company's brand and their buying behavior is directly tied to their end-to-end experience with your company's products and services, websites, mobile applications, customer support center, marketing & promotional materials and many more. Based on a Harvard business review – On average, the CEOs of U.S. corporations lose half their customers every five years. So, when you deliver a positive customer experience, you're contributing to the growth of your company by creating happy customers. With increase in customer satisfaction, you'll see increased customer loyalty, positive word-of-mouth referrals and thus all contributing to an increase in your bottom line. Whether you operate a small factory or a large-scale multinational organization, a vital part of improved customer experience is the ability to have visibility across your entire supply chain in order to offer customers quicker response time and access to products where and when required.
Today's customers have unlimited options for researching and purchasing products, with online sales and new digital channels providing not only transparency into pricing but the actual shopping experience for millions of shoppers around the world. The main culprit in this challenge is that traditionally ERP software was built to serve the needs of internal employees and not customers, let alone the trading partners that are a critical part of any modern enterprise. ERPs were designed more around the organization's business processes instead of customers. Even with the advent of new designs for old systems, they struggle to get away the legacy of their architectures and hence end up building integrations or scattered customer data across the enterprise. Your ERP's ability to effectively deliver on customer expectations is increasingly dependent on:
Highly integrated and automated workflows between various departments of the organization
360-degree view of customer data
Real time visibility across complete supply chain in order to provide quickest and accurate response to customers
Below are the various ways, an ERP can be used to provide improved and efficient customer service.
Improved Customer Experience
Modern ERP applications is an integrated system and it has only one database for all the modules. For example, if your supplier is your customer as well, it can maintain both pieces of information instead of maintaining duplicate records. Since, the same data is shared across various departments (such as Inventory, Purchasing, Order Management, Payables and Receivables etc.), there is no disagreement or confusion related to data amongst the departments as everyone has access to same set of information. This helps in coordinating the workflow between various departments and there is lesser chance of miscommunication. The customers will receive the same information across all the channels and there will be no discrepancy regarding the products. Backed by ERP information, your customer support is better prepared to provide accurate, faster and more impactful customer service.
Order Management and Inventory Management
Customer experience is not only about just providing a quality product but also, delivering at the promised date. We all know, how frustrating it would be to find out the item, we ordered, is out of stock and could not be delivered. ERP tools can help you maintain stock levels by automatic reordering option, as soon as stocks drop below a threshold point and predicting customer demand. Another disappointing customer experience is the delayed delivery of customer goods. Even though, it is the last stage of the process, but as per the customers it is the most crucial one. ERP can help to make realistic commitments as it holds all the details about the product, inventory and the customer in the same database. These details can be used to display promise dates to customer during ordering process.
Competitive Pricing
Today's market is cluttered with competition, so it is very important to keep the prices competitive as customers have many options to research and choose from. ERP plays a great in keeping the prices competitive as it helps in reducing the inventory and work in process which means there will be a lesser cost associated with manufacturing. ERP can predict customer demand and based on your vendor's lead times and complex pricing algorithms, it can offer pricing in real time (an example is Airplane's ticketing system) . If you as a company can manage to provide the quality goods at a competitive price than you will not only retain the customers, but also attract more customers and give an edge over your competitors.
Customer retention
Customers are the primary assets for a business and hence it is very critical to treat them well and retain them. 70% of the customers leave as they believe that the company is indifferent to them. ERP maintains all the records of the customer and helps the company to understand the life cycle management of the customer's assets. With the help of Installed Base, they have all the access to the details of the customers become more accurate and can answer all the queries of the customers. For example, product warranties, its important to store the Install Date and locations in an ERP tool, so you can provide returns. Having accurate information about your customers' ownership allows increase in customer satisfaction and decrease in customer churn.
Effective resolution of customer's queries
With the help of CRM (Customer Relationship Management tools available as part of ERP), companies can monitor the behavior of the customers which enables the companies to understand the buying behavior of the customers and other important statistics. Answering the queries of the customers is the most crucial part of customer service and is very important for the business. More frequently than you would think, customers get frustrated when the agent does not provide the required information in one call and requires a follow-up call. ERP system makes data available from all modules in one place and enables the customer call center to provide more efficient resolutions as they can access all the details about your previous interaction with the customers and hence, they can handle the queries of the customers more efficiently which makes the business highly responsive to the needs and demands of the customer.
Conclusions
Customer service is providing the best possible experience for customers at the point of sale. It is also about delivering quality products at the right price. If the customers are happy and satisfied then the revenues will multiply. ERP is the tool that can be used to augment the efficiency of your firms and empower them to provide better customer service.
https://erpnews.com/v2/wp-content/uploads/2021/03/conceptual-image-of-customer-satisfaction-67LET8M.jpg
399
600
katie
https://erpnews.com/v2/wp-content/uploads/2018/10/[email protected]
katie
2021-03-22 12:46:56
2021-03-24 09:22:33
Why is Customer Experience Important for ERP?