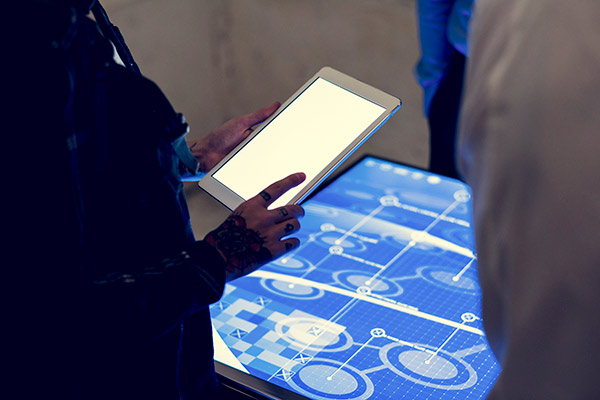 The Future of ERP is Cloud. But the Future of Cloud ERP is something quite different. Both are interesting!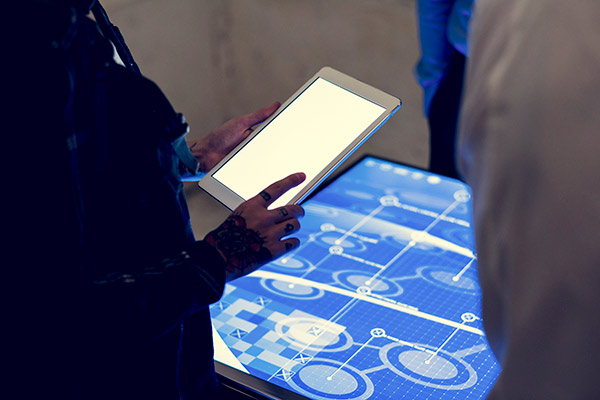 The continued case for cloud
With cloud ERP hitting its stride, many companies are finally getting over their concerns about privacy and compliance in order to make the move. Fast-moving SMBs have been the quickest to adopt cloud solutions, while larger organisations have often been held back by their own complexity. Some companies just want to stay where they are.
The future of ERP will reflect the future of business as a whole. As we become more global, more mobile and more data-centric – we will need accessible ERP solutions to support us. This means cloud. Legacy and on-premise systems just can't do that in the same way.
Slowly does it
It's worth pointing out that not all cloud transitions are carried out in one go. Many organisations take the Finance function as a starting point. Then, as confidence grows, they move on to other functions, like supply chain and project management. For those midsized companies who have invested in a suite-in-a-box option, this is a straightforward process, as all the functionality is contained within the ERP system from the start.
Such products are not as well-known as they should be. SAP Business ByDesign, for example, has a relatively low profile, despite being one of the most effective all-in-one solutions for the midmarket. However, it's a useful example to use here, in order to show what tech customers might expect from the cloud in the near future.
Suite in a box ERP explained
The suite-in-a-box option is favoured by midsized companies with between 50 and 1,000 employees who don't have the complex needs of larger companies (who are often looking for highly bespoke on-premise solutions.) A very useful analogy, which explains the concept, is that of the coffee pod machine. Pod coffee is delicious and offers some elements of choice while also being straightforward and easy to use. Bespoke customers, however, would rather brew something more complex to their own specifications and that is fine because that is their choice.
The future of cloud ERP: Disruptor Technologies
At the heart of the product roadmap is the desire to listen to current users and make life better for them, which gives rise to new improvements every year. Many of these will be delivered via disruptor technologies like Artificial Intelligence and Machine Learning.
The best cloud companies will be looking at these technologies to deliver tangible business benefits – giving time back to the user, rather than searching for problems that fit their high-tech solution. (More on this later)
The future is user-friendly
Each generation comes to cloud ERP technology with higher expectations than the last. The Apple kids want intuitive and stylish interfaces and won't settle for less. That's why even recently designed products need to be constantly improved. And more and more they are looking for time-saving shortcuts.
For example, many users don't want the bother of creating their own personalisations. That's why Business ByDesign engineers have created a library of popular scenarios that will make the user's job easier. Picking a pre-configured KPI off the shelf is more convenient than creating your own.
Predicting the Future
One way SAP uses Artificial Intelligence and Machine Learning is in predicting what users want to do. The system learns for example, that a certain combination of keystrokes is usually followed by a request for a certain report. It can then prepare the report in the background and pull it up faster when you ask for it.
Investing for the future
Another big area of Investment is on mobile. Cloud ERP users should be getting the same seamless experience from mobile as they do with the desktop version – unless of course there is an even better, mobile-specific way of doing things. The Business ByDesign app, for example, has an approval function you can act with a single swipe – helping you to get work done on the go.
Analytics
A big part of ERP's job is keeping the CEO out of jail and it's a comfort to know that the best cloud ERP providers have teams constantly scouring the globe for changes in regulations to keep customers compliant.
Information you can use
The biggest task for Cloud ERP today is to give customers access to their own information, wherever they are, in the formats that are the most useful to them.
The future lies in finding the best possible way to keep on doing this – quickly, accurately and efficiently.
https://erpnews.com/v2/wp-content/uploads/2019/11/Cloud-ERP.jpg
400
600
katie
https://erpnews.com/v2/wp-content/uploads/2018/10/[email protected]
katie
2019-11-21 09:15:42
2019-11-21 09:15:43
What is the Future of Cloud ERP?