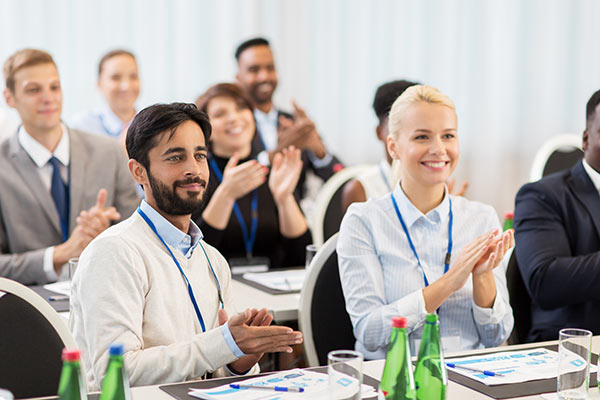 SAP TechED 2019, one of the most important events of 2019, starts. This year's conference is defined as a real innovation movement where technology leaders will learn how to build intelligent enterprise.
SAP TechEd registration just kicked off for the 2019 event, and this year's conference is a true innovation movement, where technology leaders will learn how to build the intelligent enterprise for success in the experience economy.
Intelligent Enterprise Experts, Solutions, Community in One Place
According to Ric Rogers, Global Events lead for SAP TechEd, this conference is the No. 1 learning destination for people using SAP solutions.
"In the experience economy, data fundamentally changes how companies operate," said Rogers, "SAP TechEd is the enablement engine to help people bring the full power of the latest SAP solutions and services to their organization. With this knowledge, attendees can help their company become an intelligent enterprise for innovation and growth."
Developers, engineers, architects, and other technologists are in for a top-notch learning experience this year. From the inspiring opening keynotes to hands-on workshops, demo-rich lectures, and road map sessions, participants will have every opportunity to explore disruptive ideas and create solutions that will reshape the future of their company.
"SAP TechEd will show you not only what's real and what you're working with right now, but also what you'll be working on in the very near future," said Thomas Grassl, global head Developer and Community Relations at SAP.
No Better Place for Meaningful Learning
Attendees were thrilled with last year's learning journey format, and SAP TechEd in 2019 will be even better. As before, each learning journey aligns with SAP Learning Hub. Tweaked to reflect this year's hottest topics, the track lineup includes:
Explore the Intelligent Enterprise
Integration Out-of-the-Box
Digital Transformation and Cloud Application Architecture
Applied Intelligence
Next-Gen Data Management and AI
User Experience
Security by Default
Here's a sampling of how in 2019 SAP TechEd makes it easier than ever to learn from the best of the best:
Agenda personalization: Click on any of the seven tracks, and the respective sessions in each learning journey automatically pop up. Select the level most relevant to individual career goals. Beginners can "Explore" topic overviews. People with basic knowledge can "Discover" greater details on the business benefits of machine learning, the Internet of Things (IoT), intelligent robotic process automation (RPA), and other solutions. Experienced professionals can click on "Learn" for how-to sessions on applying innovations such as extending SAP Cloud Platform. Anyone ready to build on their knowledge can select courses beyond SAP TechEd events under "Expand Skills."
More customer conversations: New this year is an even stronger spotlight on customer experiences using SAP solutions. During sessions in every learning track, more leading companies will share their real-world implementation strategies, challenges, and outcomes with SAP innovations.
Year-round learning: Attendees can find the SAP TechEd learning journeys in SAP Learning Hub before, during, and after each conference. This expands learning beyond each event.
"Beginners may want to jump-start learning with some courses before SAP TechEd, progress to the next step onsite with advanced sessions, then finish afterward whenever they're ready to move forward," said Rogers.
Talk to Intelligent Enterprise Experts
This year's event features more opportunities to network with equally passionate innovators. What's more, show floor content will be completely integrated with learning tracks, making it easier to find and learn from experts. Attendees will have their choice of a full range of hands-on workshops to drill down into the innovations that matter to them and their companies.
Registration is open now for SAP TechEd in Las Vegas, Barcelona, and Bangalore.
https://erpnews.com/v2/wp-content/uploads/2019/06/Sap-TechEd-2019.jpg
400
600
katie
https://erpnews.com/v2/wp-content/uploads/2018/10/[email protected]
katie
2019-06-20 14:31:13
2019-06-20 14:31:14
What Do Attendees Expect from SAP TechED in 2019?