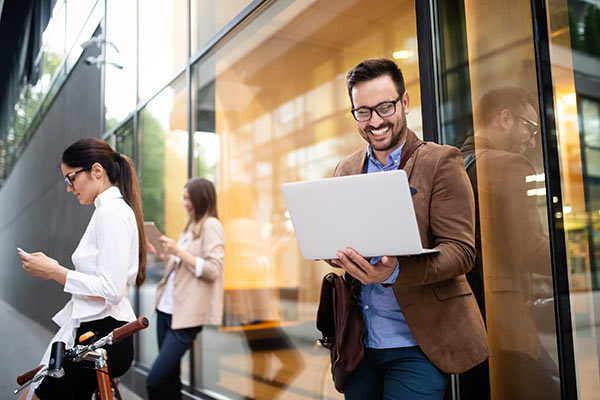 Today, we're facing a significant new paradigm that has the power to make or break every business: Experience Management.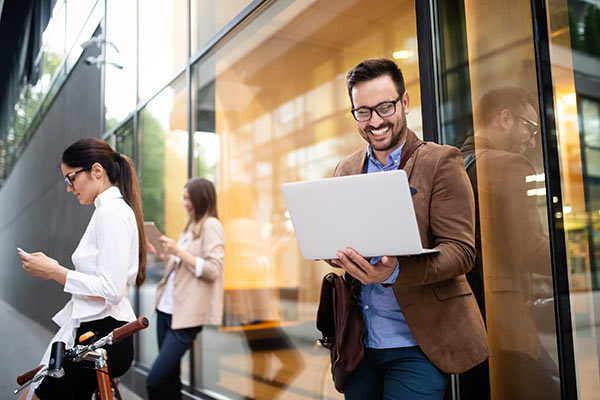 Experience – defining the next era of business
The world has changed dramatically for businesses over the past 10 years, becoming ever more digitised, innovative and focused on the human experience. Consumer technologies have become globally ubiquitous and raised the bar in terms of people's expectations at work and play. In a world of abundance, where what we consume becomes an undifferentiable commodity, it is the experience that leaves a lasting impression and commands loyalty.
In a world of "gigs" and a dearth of talent, it's the company's purpose and the work experience it offers that attracts the innovators, creators and high performers. And, in the age of a socially networked economy it's never been easier for customers and employees to evaluate which companies provide the best experiences, and which ones don't.
Buyer's guides, comparison sites, and recommendation engines quickly surface countless alternatives for anyone seeking a better customer, employee, product, or brand experience. Switching costs for customers and employees have never been lower. The power dynamic has completely shifted. The result of this shift is what's known as the Experience Economy.
Today, organisations that don't manage every aspect of the experience they provide struggle to compete. Why? Because in the Experience Economy, 80% of consumers will choose to switch brands due to a poor experience, two-thirds of the workforce is actively disengaged and two million employees turn over every month because of negative experiences in the workplace.
Experience is the new battleground. Organisations that aren't managing the experience are unknowingly on a race to the bottom. Look no further than the Fortune 1,000. Nearly three out of four of the Fortune 1,000 have been replaced in the last 10 years. And in the next 10 years, over half of the Fortune 500 will no longer exist.
To win in the Experience Economy, organisations must continuously improve the four core experiences of business – customer, product, employee and brand. To do that, businesses need the ability to interpret and analyse large amounts of data and understand its relationship to the operations of the business.
In the last decade we have seen exponential progress in the field of artificial intelligence (a broad field with many "flavours" to it) to the point where it is now moving out of the labs and is ready for prime time in the enterprise. This is significant for businesses because most of them are already sitting on large pools of data (in their ERP, CRM, supply chain, production data historians) which are set to dramatically increase as the Internet of Everything takes hold.
AI, especially machine learning, will be crucial to finding the patterns in this data and hyper-automating business processes to improve productivity and responsiveness to customers. The winners will be those that infuse relevant AI capabilities across their entire product portfolio, with a special focus on those areas where productivity and customer experience can be dramatically improved.
There are two types of data – operational data (O-data) and experience data (X-data).
O-data comes from enterprise applications like ERP and supply chain (sales, finance, inventory turns, quality, days sales outstanding) CRM and eCommerce (click-throughs, cart abandonment) and HR systems (staffing levels, employee attrition) –– all really important stuff. O-data is critical to managing the business.
X-data, on the other hand, is fundamentally different than O-data. X-data is the human factor data: the beliefs, emotions, and intentions that tell you why things are happening, and what to do about it. X-data comes from things like customer feedback, Net Promoter Score, product reviews, brand sentiment, and employee engagement.
Where O-data tells you what is happening, X-data tells you why it's happening.
Today, organisations need the ability to digest and interpret massive amounts of X-data. But they also need to understand how it connects to the O-data – the operations, people and the processes inside the company.
This is where a modern ERP system comes in – what we call an Experience Management platform (XM). Because to achieve breakthrough results, organisations need more than a system of record. Today, companies need a system of action, specifically designed to intelligently use both X- and O-data to manage and improve the four core experiences of business.
This changes what customers can expect from their CRM, ERP, HRM, and SCM systems. With XM, not only can businesses respond remarkably, they can also predict which changes will improve the experience and drive the highest ROI.
Best-run businesses are maniacal about their brand. They obsess over their customers. They improve every element of their employee experience, and they absolutely, unquestionably nail their products. They obsess over all four, and the results are spectacular.
Customers who stay longer buy more and tell friends. Employees who deliver more build a positive culture and advocate for your brand. Suppliers who deliver quality goods and services on or ahead of schedule. And partners who see your customers, as their customers. Experience Management is how organisations compete and win in the Experience Economy.
For me, there has never been a more exciting time to be part of the technology industry, and I believe ERP – or XM platform – will play an increasingly important role in defining the future of business, especially as we enter this new Experience Economy.
By Simon Carpenter – Head, SAP UK Centres of Expertise

https://erpnews.com/v2/wp-content/uploads/2019/07/Experience.jpg
400
600
katie
https://erpnews.com/v2/wp-content/uploads/2018/10/[email protected]
katie
2019-07-11 12:39:28
2019-07-11 12:39:29
SAP: How ERP Remains a Vital Capability in the Experience Economy