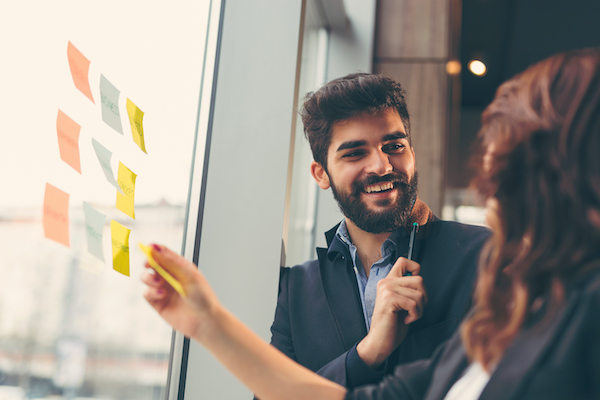 In 2022 our customers will be accelerating towards the future. The question is, will we be there with them or will we be presiding over an ERP proposition that looks hopelessly out of date?
Meeting the needs of a digital company today means leading the way with a new era of intelligent ERP. This shift in thinking will be THE critical step needed to create a really strong ERP strategy for the future.
Last year an article like this would have begun with a bunch of buzzwords like – Machine Learning, AI, and Automation – we would have talked excitedly about the future technologies that would one day be here. Today they've arrived – and with certain forward-thinking vendors are already being embedded as an essential part of their offering. The future is here and without these technologies, your ERP strategy fails.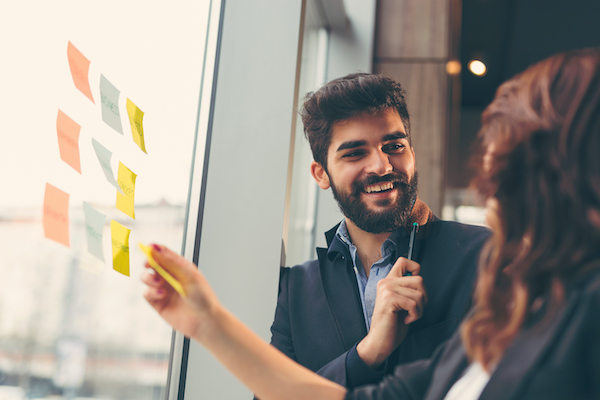 The old ERP is dying and the new era of intelligent ERP has arrived.
This is where we are heading; Intelligent tools that can think ahead on behalf of a business, algorithms which can spot problems before they hit. Having your ERP tell you which invoices are likely to cause issues or being alerted by an automated e-mail that an asset or component out in the field is likely to fail. This is a new reality.
Intelligent automation is now a fundamental requirement for most customers and when you meet with them it is quite frequently the hottest topic in the room. This is how far we have come in a very short space of time.
So, in order to answer the question – what steps do I need to take towards creating a strong ERP strategy? Here are 4 to start with…
STREAMLINE
OPTIMISE
INTEGRATE
AUTOMATE
As we enter the new intelligent era we are going beyond back-end processes to knit the entire organization together.  ERP becomes more than just the place where you store your data and carry out your accounting processes – it becomes the engine for creating seamless digital experiences delivering efficiency and agility and above all innovation – at speed.
Our people will remain at the heart of everything we do, but they will be joined by our processes and our platforms.
So we will look to go beyond the back office and the finance system to include IT and other digital systems – creating for example powerful e-commerce platforms which integrate back into the ERP. We want to join it all up and add in automated processes and workflows and business analytics so we can run faster, smoother and smarter.
Since InCloud Solutions became part of Sapphire Systems we have been privileged to become part of their vision – playing an integral part in offering customers an important starting point for this digital journey.
Our specialism, SAP Business ByDesign is a very robust starting point for any midsized customer with growth ambitions. It will support all your business processes while preparing you for the future. Bots out of the box are now standard with ByDesign and coming soon is a similar standard for smart analytics processes.
Sapphire Systems has designed a digital maturity curve resource that allows you to benchmark your current position and begin to imagine your future. You can find it here – digital maturity curve resource
We look forward to a bright future Beyond ERP.
Lucy Thorpe is head of content and social media working with Sapphire Systems and InCloud Solutions. She is the presenter of the Growth Business podcast and is a former BBC journalist.
https://erpnews.com/v2/wp-content/uploads/2022/01/business-people-planning-a-strategy-2022-01-11-22-22-07-utc.jpg
400
600
katie
https://erpnews.com/v2/wp-content/uploads/2018/10/[email protected]
katie
2022-01-20 13:35:09
2022-01-20 13:35:12
What Are the Critical Steps to Create a Strong ERP Strategy?