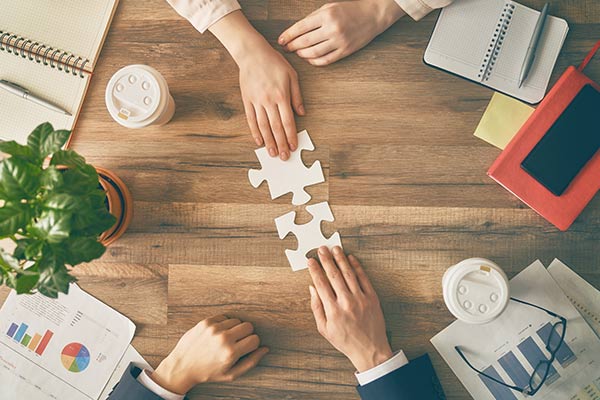 According to the most recent McKinsey Global Survey on digital transformations, more than eight in ten respondents say their organisations have undertaken such efforts in the past five years. Digital transformation provides a valuable opportunity to move away from manual processes, increase productivity and efficiency, and allow leaders to focus on more strategic initiatives.
For a digital transformation programme to truly create impact, it requires a solid strategy, foundation, and core: The ERP application. ERP bridges the gap between business challenges and technology, simplifying functions such as finance management, accounting, and inventory management. Cloud-based ERP accelerates the speed of transformation while providing a single version of the truth to business users. When used correctly, ERP guides and supports the business on a daily and real-time basis, bringing revolutionary change to processes and how work gets done.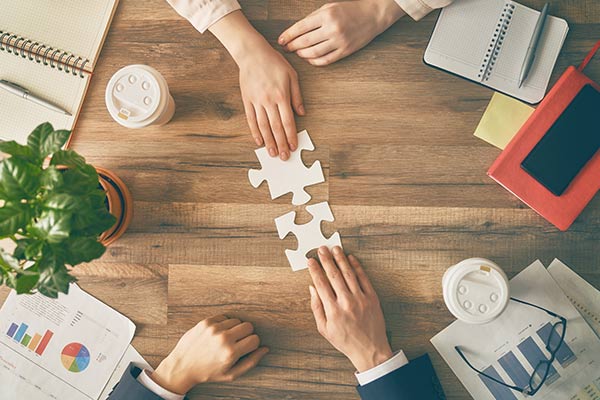 The ERP core contains all the business rules which drive decisions, processes, and other business systems that require data and instructions. This is what will eventually automate the business, drive enhanced return on investment, and create a competitive edge in the modern business environment.
The ERP strategy should be to maximise on all available functionality within the core application, reducing application and process duplication, ultimately reducing cost and business complexity.
ERP: A Friend for Life
When investing in ERP, don't think short term. A strong ERP core can support the business beyond three to five years, and more likely closer to 10 to 15. Consider current needs, but also how the business will grow to ensure that decisions are made with longevity and the future business model in mind. Many business applications such as customer relationship management systems are short to medium term. ERP is the business foundation and not a short-term strategy. Implementing a future-fit ERP solution, organisations can easily incorporate new, emerging technologies such as business intelligence (BI), artificial intelligence (AI), and the internet of things (IoT). This will not only make the transformation process easier but also opens the door to greater efficiencies and growth, as well as opportunities to innovate. ERP fundamentally changes the business, if you allow ERP to lead your digital transformation programme.
ERP Leading the Digital Transformation
Digital transformation failures are predominantly associated with no clear strategy or being underfunded. McKinsey finds that fewer than one-third of organisational transformations succeed at improving a company's performance and sustaining those gains. Ironically, the lack of strategy creates the underfunding issue.
A strong digital transformation strategy involves a radical reimagining of how the organisation uses technology. Organisations that retrofit current processes to fit their new technology rather than rebuild their operations to most effectively use new technology are limiting ROI. Cloud provides an opportunity to accelerate the transformation and eliminate customizations. Organisations that take a "do what has always been done" approach are more likely to end up with one-off customisations that vendors may not support for long. These customizations also likely don't follow leading practice recommendations, further lowering the probability of project success.
Along with a strong digital strategy should be a strong strategy to change. Humans are creatures of habit and not comfortable with changes to their habits. Having a solid Organisational Change Management (OCM) plan can help. According to the global leader in change management best practice research Prosci®, the number one indicator of project success is active and visible sponsorship from leadership. Faster and more active adoption is more likely when executives and business leaders show strong support for change, as well as feeling they understand why change is happening.
The digital transformation strategy exists because the business requires it for sound and justified reasons, including scaling up, improved security, market drivers, customer requirements or modernisation. Conversely, the biggest risk to the business is the digital transformation programme.
Risk can be mitigated by building the core first in the ERP layer and then allowing the ERP to drive the digital transformation in achievable and manageable sprints. These sprints should be aligned with the business operational and financial strategies for the duration of the digital transformation.
Digital transformation is a large step for most organisations, but one that can come with big rewards for those who plan correctly. Focusing on the core, your organisation's ERP system allows for the largest competitive advantage and future growth.
Avaap is an industry-focused advisory services and IT management consulting firm. Headquartered in Edison, N.J. with global offices and customers around the world, Avaap has deep expertise in healthcare, retail, fashion, manufacturing and distribution, and other industries. Avaap has earned numerous industry accolades, including being named on Computerworld's list of 100 Best Places to Work in IT since 2014; recipient of Infor's Alliance Partner of the Year award since 2014 as well as winner of several other Infor partner awards; five-year honoree on the Inc. 500, KLAS Category Leader in Revenue Cycle, recipient of NJBIZ 50 Fastest Growing Companies since 2015, and multi-year recipient of Becker's Healthcare and Modern Healthcare's Top Places to Work awards. Avaap's culture is powered by passionate people who are relentless in driving customer satisfaction. To learn more, visit www.avaap.com.
https://erpnews.com/v2/wp-content/uploads/2020/01/ERP.jpg
400
600
katie
https://erpnews.com/v2/wp-content/uploads/2018/10/[email protected]
katie
2020-01-16 10:33:54
2020-01-16 11:13:23
ERP is Your Opportunity to Be Successful in a Competitive and Challenging Business Environment