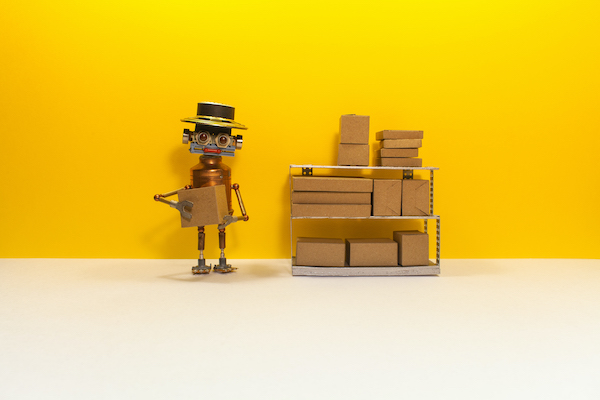 The Fintech industry has exploded over the past decade offering customers more choices than ever in how to manage their money. Mobile wallets and smartphones have brought banking to parts of the world that previously didn't have access to normal banking services.
But with so much of our personal data in the hands of FinTech companies, compliance is now more important than ever.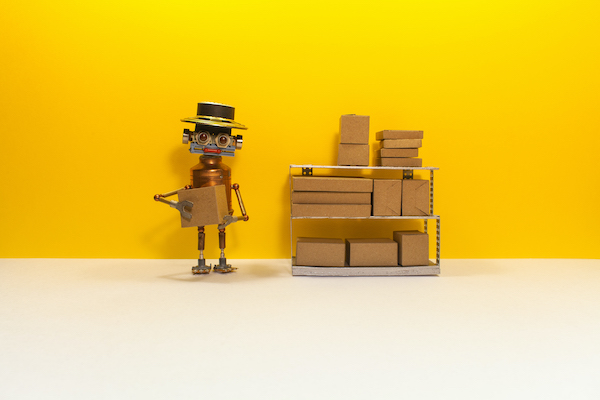 In one international money transfer start-up, we spoke to, 50% of their staff are tied up in compliance and security. That is a big investment in people who are essentially doing repetitive tasks.
Step forward automation is all about taking the pain out of repeatable processes.  Automated programs not only save money but are much better at recognizing problems before they happen.
Automation can be applied to a wide range of tasks within financial compliance, for example, KYC or Know Your Customer (KYC) – the process of verifying the identity of customers, either before or during the time that they start doing business with you.
Anna Maxim chief compliance officer at The Credit Thing says automation is already embedded and important to them,
"As a fintech, we have been able to embed automation from the outset. We use it for some essential compliance processes internally. An obvious use of automation is in AML, where we have bots in place to alert us to unusual or particularly large transactions. An even more exciting use for us is in quality monitoring. We now use automation to see where conversations with customers contain particular words or phrases and use these to choose relevant samples for our review processes. We couldn't be as agile as we are without it."
One company that works with Sapphire, a car insurer, has been using RPA to automate 35% of their back-office function over the past 12 months. They have 147 different task types which add up to over 120,000 tasks a month. Based on their forecasts, they would have needed to recruit a function of 117 heads over the next 5 years but through RPA they can cap this number at 20 employees.
Mark Wheeler head of automation at Sapphire Systems says,
"Intelligent Automation technologies such as RPA are the perfect fit for compliance processes such as regulatory reporting or KYC in Financial Services. These processes are by definition well-structured tasks with defined logic being executed in an environment where rigorous adherence to process is mandatory."
It really has been a massive success for this customer – from the speed of implementation (the first 5 bots live in 3 weeks from a standing start) to the ROI the project has delivered. Sapphire is now helping to deploy RPA across other functions (HR, Finance, Commercial) to remove low-value work. This is transforming their culture towards becoming high performers in solving complex issues. All are delivered by the non-technical internal resource that has been trained and deployed with the help of Mark and his teams.
Another example is a UK private wealth organization that had multiple IFAs advising clients on what they should do. One example is advice on dealing with multiple pensions. Should they leave or move them and if so to where? They need up to the minute advice based on getting the optimal return/yield based on pension value, expected investment performance, management fees, transfer fees, etc. This advice used to take on average 27 days to compile because everything had to be collected manually and collated from letters sent from the pension providers. A manual calculation then had to be made in order to offer the advice.
This laborious process has been transformed following automation using Automation Anywhere to scan and extract key data from the pension providers' letters. The calculations are then run and the advice is swiftly offered – shortening the process from 27 days to 4 hours!
It has also reduced risk by increasing the amount of advice that had to be checked by the Compliance team from 20% to 100%, as the compliance team was involved in setting the logic of the bots.
This piece of robotic process automation allowed them to double their business without having to add staff in to their compliance team – a massive win for the company.
If this has piqued your interest that here are some more ways in which RPA can improve the financial compliance process.
Eliminate Human Error
Stay up to date with changing regulation
Become more efficient – no step overlooked
Flexibility
Save time and money
Generate better data
Continuous monitoring
Automated compliance systems remove the burden on compliance officers allowing them to focus their efforts on other aspects of company compliance.
Mark Wheeler says;
"As a customer, I don't choose my bank because they're compliant – I expect that. But I do care about my user experience and therefore releasing the people within these institutions to focus on customer outcomes rather than checks, reporting, and reporting and checking to check the entire industry is becoming more customer-centric. Automation is helping Banks and Insurers around the world ensure the correct advice has been given by human advisors, onboard customers quicker with automated KYC and AML checks, and reduce institutions' exposure to fraudulent insurance claims."
About Sapphire Systems
Sapphire is the largest digital operating transformation provider to mid-market and mid-enterprise clients. Our mission is to turn operating friction into digital business momentum. We are globally significant partners for SAP, ServiceNow, Automation Anywhere, Infor, Hexagon, and AWS with over 1,250 clients in the UK and US. Our portfolio includes consulting, design, delivery, lifecycle service, and cloud services.
https://erpnews.com/v2/wp-content/uploads/2022/05/the-concept-of-automation-of-sorting-and-storage-i-2022-02-14-16-47-23-utc.jpg
400
600
katie
https://erpnews.com/v2/wp-content/uploads/2018/10/[email protected]
katie
2022-05-05 14:45:17
2022-05-05 14:45:18
What Are the Benefits of Automating Compliance in Financial Technology?