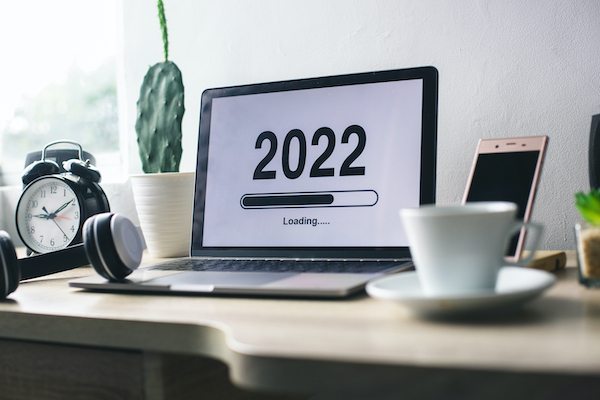 We've reached a turning point.
After nearly two years of witnessing COVID-19 seep into every corner of our lives like an uncontainable water leak, things are finally beginning to look up. Or, at least, look more stable. Because today, it's clear there is no going back to the way things were — this is the New Normal, for better or for worse.
As a result, companies and their leaders are no longer reacting to COVID like any old disruption. Instead, they're reflecting — and looking to become more proactive in 2022. Just look at the data: Three-quarters of CFOs expect capital expenditures to be high going forward, and 80 percent expect revenue to grow continually. This calls for a robust and resilient business foundation, one that transforms the soft underbelly of the company into a strong core — and one that prepares the company for whatever comes along next. For many, this means reimagining their approach to ERP.
Too many executives view ERP as a formality, as something that requires the bare minimum investment to make it go. Too many executives are doomed to fail.
To successfully build a modern digital enterprise, ERP must be embraced as the heart and lungs of the operation, as a true resource planning system that enables companies to easily adapt and evolve business models, manage change at pace, orchestrate internal and external resources, and use the predictive power of artificial intelligence.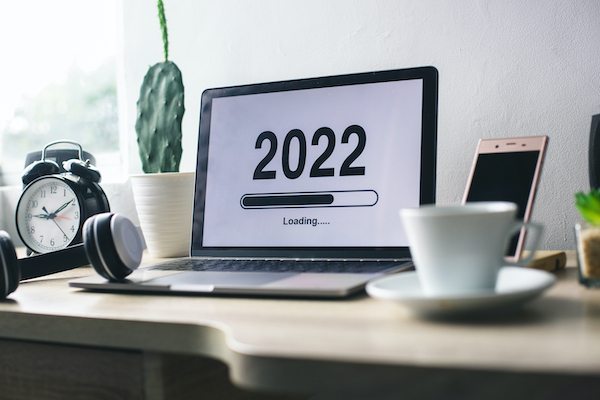 A Living, Breathing Organism
ERP, though, is also at a turning point. With work itself being reimagined nearly every day, fixed and ideal ways of working hardly even exist anymore. This calls for modern ERP systems to be more adaptable and amenable to change than ever. Automating processes or tasks — and expecting them to be unchanging — will simply be unrealistic in tomorrow's reality.
Think of some of the trends ERP vendors are facing:
Executives Crave Quick Wins — ERP cannot be sold as an 18-month transformation process. Today's leaders simply aren't interested in that timeline. They want to know how they can show progress in three, six and nine months — and how they can lead their companies into the future with each step.
Customers Expect Cloud Capabilities — The world is moving towards the cloud, and the ERP software industry is adjusting, increasingly offering users cross-platform or mobile-native capabilities in recent years. However, legacy vendors must ensure they match the robust integration capabilities of their pure-cloud counterparts — and show customers they are on the cutting edge.
Young Talent Expects Intuitive Systems — Will the old way of doing things empower the next generation of the workforce? Long-standing employees may like — or, better yet, be used to —legacy processes, but the days of their prevalence are numbered. It shouldn't take detailed instruction or lengthy training to learn how a system works. To embrace talent of the future, business management software must be as intuitive as the apps we're used to running on our phones.
Businesses Want to See the Future — Modern navigation apps don't just tell us how to get to a place. They go further, warning us of potential accidents, roadblocks and slowdowns along the way. ERP systems must function similarly, expanding reporting capabilities into predictive ones that offer a peek around the corner, using next-generation technologies like AI and machine learning.
Leaders Want Solutions to Fit Their Industry — Continuous ERP customization is also likely headed to the dustbin of history. In its place, organizations will want solutions specifically tailored to their industry. This means vendors must offer personalized solutions, ones that can support customer needs without extensively altering code.
Simply put, ERP systems and the associated operating models must be equipped for change, able to support increased revenue, greater productivity, improved asset utilization, mitigate risk and more — whatever industry, situation, or reality they find themselves in.
The Art of the Possible
Vast Bank is the first nationally chartered U.S. bank to enable customers to manage cryptocurrency assets within their bank accounts. The CIO of the company, Stephen Taylor, recently talked with one of the authors of this piece about the importance of ERP and the cloud in the work they do — and in the ways they innovate. Specifically, Taylor said ERP in the cloud has helped the company to embrace improved real-time functionality, making it easier to react quickly to change. The bank has also seen business management solutions improve their customer intimacy, better supporting their overall mission in ways they were simply incapable of previously.
This is the kind of forward-looking mindset necessary to lead and succeed tomorrow and all the days after it. Companies that say, 'My old stuff works fine' are doomed to set themselves behind. Think about it: Do you really want to keep things the way they are because you're comfortable with what you have? Or do you want to leapfrog the competition?
A friend of the authors lives in a downtown area, and a high-rise condominium is being built pretty close to where they live. From start to finish, the project was expected to take about a year and a half to complete. Nearly 30 stories high, million-dollar units, waterfront views — the whole nine yards. Strangely, something the friend said about the construction process made it a perfect analogy for ERP in the cloud. How?
Well, as it turned out, many of the initial months of construction seemed to be spent going downward, not up. The builders spent a ton of time drilling into the ground. But were they actually going backwards? Were they actually doing nothing? Of course not. They were fortifying a strong, wide, and reliable foundation. Now, think of ERP and the business. Without a good foundation, how could the rest of it even function? Sure, it may not all happen overnight, but each piece is of vital importance. Because once you've got the foundation, you can build all the levels you need on top of it.
The higher you get, the better your vision.
By Mary Sibley & Jason Schaps
About SAP

SAP's strategy is to help every business run as a sustainable intelligent enterprise. As a market leader in enterprise application software, we help companies of all sizes and in all industries run at their best: SAP customers generate 87% of total global commerce. Our machine learning, Internet of Things (IoT), and advanced analytics technologies help turn customers' businesses into sustainable intelligent enterprises. SAP helps give people and organizations deep business insight and fosters collaboration that helps them stay ahead of their competition. We simplify technology for companies so they can consume our software the way they want – without disruption. Our end-to-end suite of applications and services enables business and public customers across 25 industries globally to operate profitably, adapt continuously, and make a difference. With a global network of customers, partners, employees, and thought leaders, SAP helps the world run better and improve people's lives. For more information, visit www.sap.com.
Mary Sibley, RVP SAP S/4HANA Center of Excellence – SAP Americas
Mary leads the North America SAP S/4HANA Center of Excellence responsible for collaboratively working with customers to discover the value of SAP's new digital core and learn how to most effectively migrate to this next-generation solution.
Mary has over 40 years of business experience spanning a wide range of industries and roles including:
Global Dean of internal Sales enablement for SAP AG
SAP North America Presales Solution Vice President
Consulting Manager at Price Waterhouse Coopers
Controller and Corporate Officer at Schlumberger Systems Inc.
Mary is a CPA; holds an MBA from Babson College with a finance concentration; and graduated from Boston College School of Management, Honors Program with degrees in Accounting and Computer Science.
Mary is a recipient of SAP's Distinguished Leader award and named Who's Who Women in Business and Who's Who in Colleges and Universities.
Jason Schaps, Head of Cloud — RISE — SAP North America
As the head of Cloud – RISE at SAP North America, Jason Schaps is responsible for creating a cohesive go-to-market strategy for SAP's Cloud ERP Solutions. In this role, Jason helps our customers shape their digital transformation journeys with our RISE with SAP offering.
Since joining SAP in 2012, Jason has had a number of sales leadership roles. Most recently, he was the regional vice president on SAP's Strategic Sales Team leading transformational engagements with customers throughout North America. Previously, as the vice president of Sales in the Midwest Market Unit, he carried out the vision and strategy for the manufacturing business across five major lines of business: Digital Core, Platform and Technology, Analytics, Customer Experience, and People. Jason also served as the Chairman of SAP's Leadership Council focused on addressing customer challenges and helping develop young talent.
Prior to SAP, Jason began his career in the software industry as an account executive with Softchoice Corporation and later held enterprise sales roles at Symantec and Oracle Corporation. An active member of the community, Jason volunteers regularly for Junior Achievement (the nation's largest organization dedicated to giving young people the knowledge and skills they need to succeed) and Chicago Tech Academy (an educational community that educates, empowers, and connects a diverse next generation of entrepreneurial thinkers to thrive in a digital world).
Jason earned his bachelor of science degree from the University of Illinois in Champaign, IL. Jason is married to his wife Jennifer, and together they have three children, Oliver, and twins Noa and Dylan.
https://erpnews.com/v2/wp-content/uploads/2021/12/welcome-2022-2021-10-20-03-30-01-utc.jpg
400
600
katie
https://erpnews.com/v2/wp-content/uploads/2018/10/[email protected]
katie
2021-12-09 08:48:58
2021-12-28 10:34:18
Turning Point: 5 Key ERP Trends for 2022 — and How Vendors Must Evolve