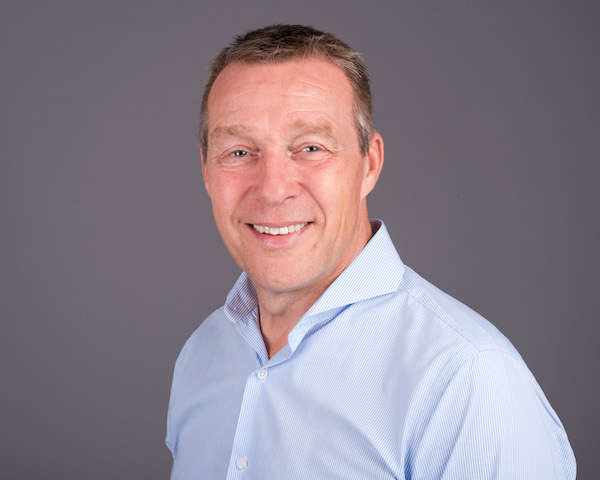 Today businesses are investing in digital transformation to survive and thrive in an uncertain environment, and they need to keep pace with technological changes to succeed. The leaders are aware that they need to make the right decisions to stay competitive and achieve their business goals. So what is the role of the ERP system in making the right decisions and how does an ERP software speed up the digital transformation process? In this interview, Andy Coussins, SVP & Head of International at Epicor answered these questions and we talked about what awaits us in 2022 and the secret behind the continuous success of Epicor.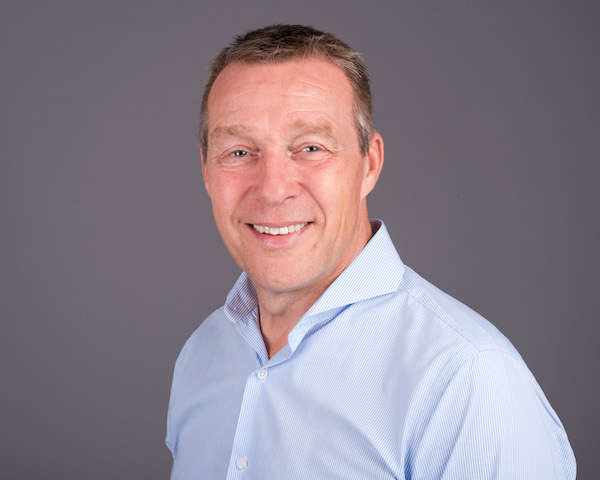 1 – Could you tell ERP News readers about yourself and your role at Epicor?
"I am the SVP and Head of International at Epicor – a global software leader that provides flexible, industry-specific software for essential businesses that make, move, and sell. Using my 25 years of leadership experience in the international enterprise software industry, I lead my team in driving support and sales, with the focus of accelerating company growth for Epicor and our customers throughout Europe, the Middle East and Africa (EMEA) as well as Asia Pacific (APAC)."
2- Epicor has been a leading vendor in the industry-specific ERP industry for many years. How does Epicor ensure the continuity of this success in this unprecedented environment?
"To ensure continuity of success, Team Epicor is investing in three areas that set us apart and that our customers value the most.
"First, we are doubling down on our industry-specific expertise in the five industries we serve worldwide (automotive, building supply, distribution, manufacturing, and retail). These industries are more essential than ever, so we serve our customers best by keeping our focus and deep industry expertise on their industries rather than dabbling in new ones. Part of our continued success is that our five solution platforms are designed specifically for our customers' industries, and customers can then choose from a range of optional cross-platform modules to ensure scalability, performance, and security to fit their unique business needs, including dynamic online configuration, reliable EDI, and eCommerce.
"Second, we're fine-tuning and digging deeper on all the ways we partner with our customers. While our customers have always played an instrumental role in how we plan our product roadmap, we're increasing our focus on engineering and upholding our promise to our customers that our solutions are "made with you, for you." Customer input is not just an ambition, it's an expectation and reality. We're adding touch points to the customer lifecycle and providing ways for them to provide heavier influence on our company strategy. This includes Customary Advisory Boards, a Cloud Council, early access programs, Ideas Portals, Value Exchange Workshops, and more.
"And third, we also continue to invest in our people at Team Epicor. This ultimately circles back to our deep industry expertise. Part of what makes us experts is that we're "learners" we constantly challenge ourselves to stay ahead of industry trends and challenges. So, we provide education and skills training, encourage employees to take strategic risks, reward innovations, and recognize greatness among our staff. That's because when employees are happy and motivated, collectively we're more productive, effective, and better able to serve our customers."
3- Just as businesses should make an extra effort to stay competitive in the new normal, the software vendors must also transform to meet their needs. How do you think the ERP industry is evolving?
"Looking at the big picture, ERP is evolving to be smarter, more intuitive, and extendable so that it can solve businesses' adaptability challenges in a post-Covid world…challenges including remote working, talent shortages, and supply chain issues, just to name a few.
"The shift in supply chains is a great example, because many organizations are pivoting from building products to distributing them and using excess capacity to move into new markets. Smart ERP allows businesses to improvise and adapt on the fly to accomplish this pivot.
"Customers are also looking for Composable ERP, which includes the hardware. Today, solutions need to be accessible in the warehouse, from the shopfloor, and at remote locations. Additionally, and increasingly, ERP is looking to connect with virtual reality or actual reality vision, robotics, and other rapidly emerging physical technologies.
4- During this new normal, businesses must act quickly to make the right decisions to stay competitive and speed up their digital transformation. How does Epicor provide value to its customers in this process?
"Before I get into specifics on digital transformation offerings, I want start by focusing on the first part of your question – businesses must 'make the right decisions to stay competitive.' At Epicor, because we put to good use our deep industry expertise as well as our understanding of our customers' specific, current business challenges, we're able to give customers the best recommendations and offer solutions that will address their unique business needs.
"Now, to answer more specifically how we speed up digital transformation for our customers and provide value during the process, we do a number of things.
"First, Epicor delivers cloud ERP solutions that streamline and speed up ERP adoption. To further improve the return-on-investment timeline, our services and select partners deploy rapid implementation methodologies designed to be agile and deliver success, using our deep industry knowledge and ERP know-how.
"We also offer easy, customizable access to dashboards, metrics, and scheduling. Our goal is to create an extendable platform to fit the needs of the individuals in an organization. For global customers, multi-company/multi-sites allow consolidation of financials and operations so that organizations can run their businesses globally and tie back to a single financial system.
"And to ensure our customers make the most of their data so they can make smart decisions, Epicor has several offerings such as Epicor Data Analytics, Advanced MES, which reveal the data of the business.
"Furthermore, to deliver new levels of supply chain management, we introduced a supplier portal that provides sourcing scrutiny and promotes greater choices in supplier selection.
5- What are the most important criteria for ERP selection in the post-COVID-19 era?
"I can't say this enough – one of the most important criteria for ERP selection these days is industry expertise. That's because customers will have a much easier time if their vendor has a solid grasp on their specific industry challenges and can offer solutions that solve those challenges to a deeper degree of specificity.
"At Epicor, for example, we know that the businesses we serve in the manufacturing, building supply, and automotive industries have worked on a 'right order, first time' basis for decades, but now they must be more dialed into supply chain information, meaning they must understand what product they can get and when they can get it. That's why we offer solutions that address strong two-way communication, which provide an open dialogue, as well as notifications of supply chain issues on an ongoing basis."
6- What is your strategy of growth for 2022?
"Part of our growth strategy stays true to what I shared earlier when stating how Epicor is ensuring the continuity of our success – we're doubling down on our industry-specific expertise, digging deeper with customer partnerships, and investing in Epicor employees.
"From a technology standpoint, we are continually evolving our product offering and range to meet more of our customers' needs, through both product innovation as well as strategic acquisitions of companies and/or solutions that match our five core industries.
"For example, to improve the buyer experience our customers provide, in May 2021 we acquired a configure price quote (CPQ) solution provider, which further enhances our CPQ offering. Epicor CPQ enables our customers to provide their potential buyers the ability to customize and even view 2D/3D configurations of what a product will look like virtually in their home environment before committing to an expensive purchase. And by tying Epicor CPQ to an ERP solution, it streamlines procurement and production of the order.
"Supporting our customers effectively with their growth plans is how we grow together and deepen our strong partnerships locally and globally."
https://erpnews.com/v2/wp-content/uploads/2021/12/Andy-Coussins-90.jpg
480
600
katie
https://erpnews.com/v2/wp-content/uploads/2018/10/[email protected]
katie
2021-12-07 13:12:37
2021-12-17 09:07:42
SMARTER AND MORE INTUITIVE ERP