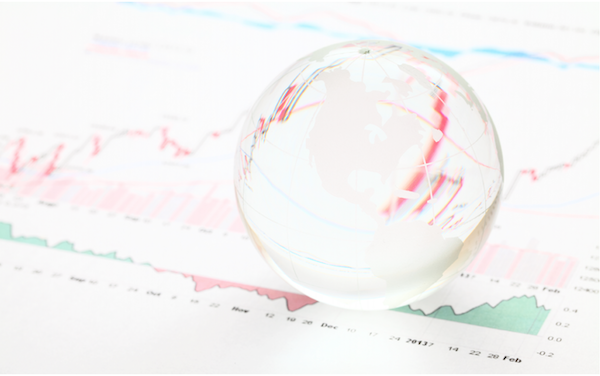 The past year has been quite challenging for all organizations, but it has also enabled us to gain new knowledge to be able to recognize the shortcomings in business processes. Well, what kind of developments have taken place in the field of finance, which is the area most affected by this crisis? How will businesses heal the wounds of the pandemic? In this context, we interviewed Alok Ajmera, CEO of Prophix, about the survey conducted by Prophix.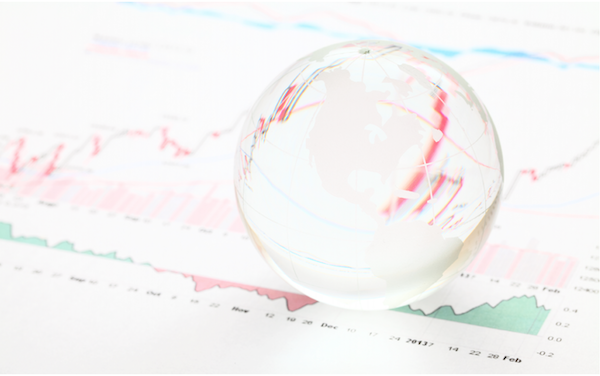 1. Could you tell us about yourself and your role in Prophix?
My name is Alok Ajmera, and I am the President and CEO of Prophix Software, a leading provider of innovative, cloud-based corporate performance management (CPM) software.
In my role at Prophix, I am constantly looking for ways to grow and scale our company through rapid innovation while giving back to our communities through a range of CSR initiatives. Earlier this year, I led Prophix through our first-ever outside investment from leading global software investor, Hg, to accelerate and scale Prophix's growth and fund further development of our product capabilities.
2. Prophix Software has just released some survey results from over 500 global finance leaders about "how" prepared their organizations really were to handle all of the disruptions from this past year's pandemic. And the survey revealed that there are sizable gaps in abilities and outcomes in most of the survey categories. Could you give us some information about these results and how do you think these gaps should be eliminated in the short term?
Our 2021 Agility in Planning, Budgeting and Forecasting Global Survey conducted in partnership with FSN Research revealed sizable gaps in nearly every survey category – ranging from speed and insight to forecasting accuracy and the ability to conduct scenario planning – which ultimately hinders the ability of organizations to anticipate and react to business changes such as this past year's pandemic. Based on over 500 responses, 80% of CFOs reported being unable to forecast beyond a year, while only 43% were able to forecast their revenue with +/- 5% accuracy.
The business imperative for greater speed and nimbleness comes through loud and clear in our survey findings. As finance departments scrambled to respond to COVID-19's unprecedented financial impacts on businesses, they quickly learned they needed access to real-time data to be more agile in their decision making. By leveraging cloud-based CPM software, finance executives can forecast more quickly, more accurately and farther into the future – helping to prepare their organizations for whatever comes next.
3. The results of the research also emphasize the importance of accelerating digital transformation initiatives. What advice would you give to companies that have not yet taken steps for digital transformation?
In short, there is no time like the present for organizations to start their digital transformation. The gaps identified in our survey underscore the need for organizations to accelerate, or start, their digital transformation initiatives by adopting more agile, cloud-based planning, budgeting and forecasting technology tools to better equip them to navigate today's ever-changing business environment. Investing in a comprehensive CPM software solution as a first step enables these organizations to fundamentally change the role of finance from reactive to proactive, better predict change, and assume a stronger role as a business advisor.
4. The research also revealed how important it is to adopt more agile, cloud-based Corporate Performance Management software tools. Do you think businesses must maximize their cloud investments to be successful in the post-pandemic environment?
The last year has been pivotal for cloud-based solutions as they played a lead role in facilitating remote work solutions, and we see that trend continuing this year as we look to the post-pandemic landscape. Finance teams are realizing they need to be more agile to navigate constant change — whether that's in the face of a global crisis or ongoing marketing shifts and events. That agility comes from incorporating solutions like cloud-based CPM software into the organizational framework. Normally, untapped budgets would be dedicated to revving sales and marketing engines back up, but we believe that spending more attention on the back office, specifically investing in financial scenario planning solutions that allow for increased business agility, is essential to not only help companies keep up, but outperform their competitors.
5. How can Prophix help businesses in the post-pandemic environment, what are your customers asking you to do differently in the "new now"? What steps are you taking to meet their needs?
Businesses are increasingly relying on their finance teams to guide them through constant change, and Prophix enables finance leaders to improve profitability and minimize risk by automating budgeting, forecasting, and reporting. Prophix is constantly developing innovations to aid the evolving needs of businesses.
The major shift we have seen in the "new now" is the willingness of businesses to invest in backend technologies like Prophix and shift their focus from the front-end of business to the back office. Innovation has always been at the forefront of our business, and we have continued to invest in new advanced technologies like artificial intelligence (AI) and machine learning (ML) to bring new functionalities to the Prophix platform. Prophix's AI Virtual Financial Analyst solution is an example of a feature we introduced to improve the speed and reliability of CPM software, and change the way professionals interact with businesses via Natural Language Processing – similar to how we interact with Alexa or Siri in our personal lives. By capitalizing on the potential of new technologies to help finance teams make smarter and more efficient decisions through strategic data-driven insights, we not only meet the needs of our customers, but constantly work to exceed them.
https://erpnews.com/v2/wp-content/uploads/2021/06/Screen-Shot-2021-06-18-at-11.39.30.png
376
600
katie
https://erpnews.com/v2/wp-content/uploads/2018/10/[email protected]
katie
2021-06-18 08:42:30
2021-06-18 08:43:59
There Is No Time Like the Present For Organizations to Start Their Digital Transformation