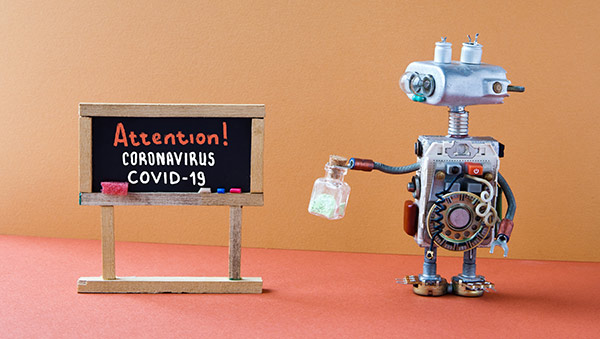 Unpredictable impacts of the outbreak and the disruptions in the supply chains of the businesses are causing a big change in the manufacturing industry worldwide.  The Covid-19 outbreak, during which the currently used ERP systems are going through a test, causes us to question the accuracy of the decisions that we have made in the past. ERP systems are now at the center of all developments in the business world.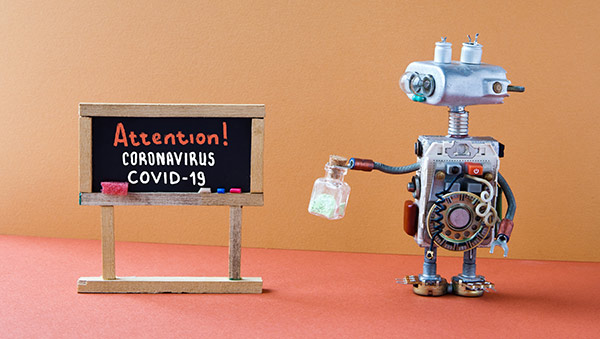 Three Different Scenarios of the Industry
In unforeseen challenges like the ones we face now, one thing we know for sure is that the way people work is changing. As an ERP business, we are seeing three different scenarios for our customers. Firstly, there are factories deemed as essential continue to soldier on—but often with a much-reduced workforce—meaning many are incredibly busy. Businesses in food distribution or medical equipment, for example, have had to rapidly adapt their businesses to deal with the demand for the 'new now.' Little time is left to think about procedure or process—everything is going in to support the country. For many manufacturers, taking on temporary staff has been essential to keep up. And to support this, additional ERP software licenses have been required.
There are also businesses at the other end of the spectrum who have seen a decline in demand and have had to furlough staff as a result. There are also those in the middle, who are taking the downtime to upgrade existing processes in order to emerge stronger. Some manufacturers are taking this time to accelerate internal projects using ERP software. Here, ERP software that can be installed and set up remotely will be pivotal in putting those plans into action.
The future within the ERP industry is certainly intriguing. Sectors such as builders' merchants and food manufacturing and distribution will be critical for the recovery of the UK economy and are already starting to adapt their business models. New contactless initiatives such as click and collect will become increasingly necessary, as well as the growing use of mobile licenses so that manufacturers can access business information wherever they are.
Manufacturers Will Become Much More Vertical
One of the top impacts of COVID-19 on enterprises is undoubtedly the realization of how vulnerable supply chains can be. People have been surprised at what little distance you need to go down the supply chain to go overseas. These supply chains—as we have witnessed—are inevitably open to disruption, and manufacturers will be keen to reduce this risk in the future.
As we come out on the other side of COVID-19, I anticipate that manufacturers will become much more vertical. A lot of people will be looking to invest in skills and technology to be able to do much more of those processes onshore. Public perceptions are also starting to alter, and consumers are beginning to realize the value of spending a little extra in order to support 'Made in Britain' produce and initiatives.
From an ERP perspective, bringing manufacturing back onshore means better control. It means mix-mode manufacturing including—make to order, make to stock, make to demand, projects, etc. Many manufacturers will need to have these capabilities within the business.
Robots and Cobots Will Be Major Players of the New Normal
The whole world wants this situation to end as soon as possible. Right now, everyone is wondering how long it will take for the virus to diminish and for business to return to normal. What the new normal will look like after the pandemic is still a matter of curiosity. The next 3-6 months will be around how to drive efficiencies within the business. Technology—when combined with an effective ERP system—will be a crucial enabler for this.
We are already starting to see accelerated adoption of robots and cobots across the factory floor. Many manufacturers are already beginning to realize the benefits of robotics as a way of autonomously running their factories, without the need for a complete human workforce. That being said, there are limitations when it comes to robots—they need to be told exactly what to do and programmed in order to do it. There is, therefore, an underlying need for a technology backbone, for detailed planning, data capture, etc., to bring the benefits of technology to life. This is where ERP comes in.
Striving Towards Smarter Supply Chains
It will not be wrong to say that all the investments and hard work that businesses have put into their digital transformation in recent years, it really paid off. Now is the time to better position the business for the new digital normal, post-pandemic.
Where UK manufacturers had previously lagged in the Industry 4.0 revolution, there is now a real opportunity for technology such as automation to be brought to the forefront, as manufacturers strive towards a smarter supply chain.
Tools including AP invoicing, document management, and alternating workflows, are becoming an increasingly popular topic of discussion amongst our customers. Businesses are really starting to see the benefits of digital transformation in terms of cost and time savings.
Ultimately, the acceleration of technology will be driven by the availability of funds over the coming months and years. After all, cash is king, especially at a time like this. Thanks to proposed asset procurement loans from the government, businesses can now take an interest-free loan for up to two years. This means that more and more businesses are now in a position where they can invest in digital transformation.
https://erpnews.com/v2/wp-content/uploads/2020/05/ERP-1.jpg
339
600
katie
https://erpnews.com/v2/wp-content/uploads/2018/10/[email protected]
katie
2020-05-27 15:15:32
2020-05-27 15:15:33
The Future Within the ERP Industry