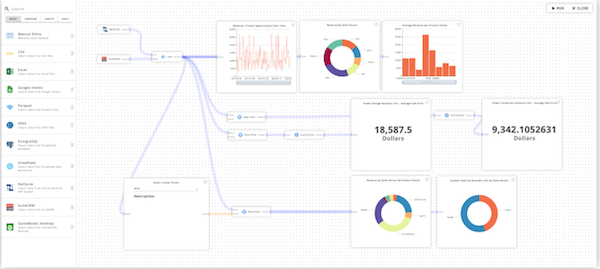 I speak to middle-market companies every day. My goal is to learn about their data workflows and the various software applications they rely on to run and manage their businesses. Each case is unique, with specific requirements that depend on industry, location, budget, and structure.
On the majority of these calls, business leaders are frustrated. They understand that their data has value, and see how bigger players in their space are benefiting from data-driven strategies, but have no idea where to begin themselves. This is due to how the software landscape evolved over the past decade.
The 2010s are largely regarded as the era of big data. Modern, inexpensive cloud systems led to the widespread availability and adoption of cloud-based software such as ERPs.
Large enterprises led this charge, so data tools were developed exclusively for their needs. The middle market was left behind.
As we progress through the 2020s, data platforms like Polyture are correcting this problem by making data tools accessible to anyone.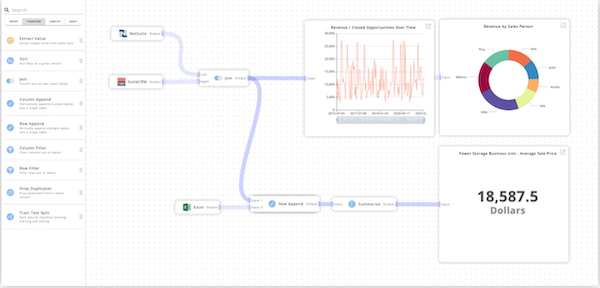 Let's imagine a modern mid-market manufacturer. They keep track of their inventory and production lines using multiple cloud-based systems. Without advanced data analytics software, this business is reactive instead of proactive, relying on intuition and built-in reporting tools.
With visual analytics tools like Polyture, an operations intern with basic Excel skills can combine data from all digital sources, and build data pipelines that solve complex business problems in real-time.
A common problem we see is procurement/demand planning. When done poorly, relevant data such as sales forecasts from CRM and shipping/logistics from ERP are siloed, monitoring is poor, and reporting is infrequent and incomplete. In practical terms, this results in production shutdowns, delivery delays, decreased customer satisfaction, and profit loss.
What's the Solution?
To start, simplified data integrations allow you to connect all of your applications in seconds. This is accomplished within a drag-and-drop environment where all data, transformations, and visualizations are represented as blocks. By connecting the blocks, anyone can create logical data pipelines that visualize the answer to any business question. These visualizations are then organized and displayed on custom, shareable dashboards.
You can click here to watch a video of this in action.
With this system, executives, department heads, and managers are executing on ideas they have had for years, such as equipment failure prediction, supply chain optimization, sales automation, and more. These examples alone are saving businesses millions of dollars, and weeks of time.
Best of all, visual analytics systems will scale with your business. As the company grows faster due to a data-driven approach, the underlying data infrastructure will grow as well.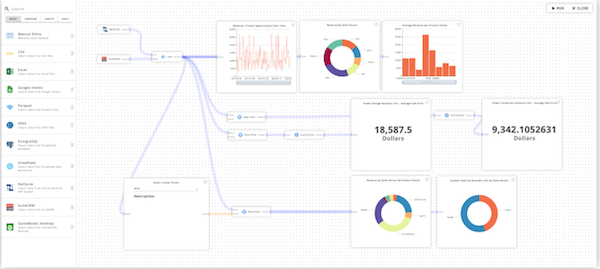 As the adoption of tools such as Polyture increases, we anticipate that the capabilities gap between the middle market and large enterprises will narrow, with the 2020s becoming regarded as the decade of data accessibility.
About Polyture
Polyture is a data platform that enables anyone to unify all application data, and build end-to-end, automated data strategy with no reliance on 3rd party tools and subscriptions.
About Kyle Foley
Kyle Foley is a Co-Founder of Polyture, the intuitive data platform for anyone. He has over ten years of experience optimizing enterprise data systems and is passionate about democratizing advanced data tools to the middle market.
https://erpnews.com/v2/wp-content/uploads/2021/12/Screen-Shot-2021-12-01-at-21.46.02.png
269
600
katie
https://erpnews.com/v2/wp-content/uploads/2018/10/[email protected]
katie
2021-12-10 09:29:11
2021-12-10 09:33:13
The Future of Mid-Market Data Analysis