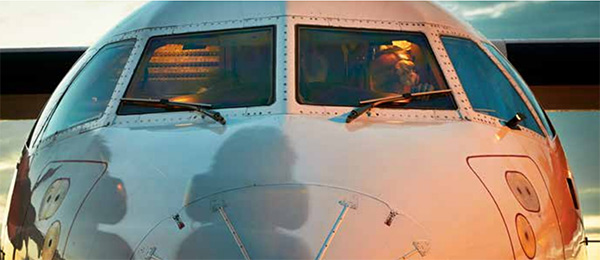 Businesses of all sizes need to be focused on digital transformation, but it is even more important for small to medium size businesses. Investing in digital transformation can accelerate the development of new products, create new lines of business, and personalize the customer experience. Staying competitive relies on being proactive in introducing new technologies and the ability to implement change.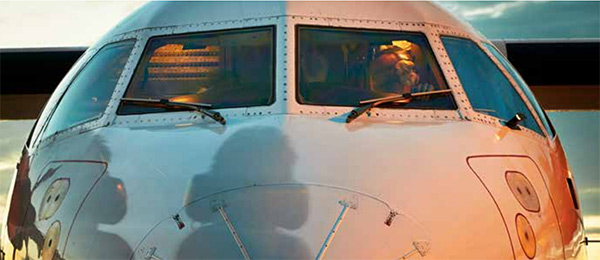 Smaller organizations, known for being nimble, can more readily put the transformation mindset into action and accelerate results. Just like airports have introduced automated systems to take care of dozens of processes from baggage sorting to air traffic control, manufacturers can leverage automation to introduce standards, accelerate data exchange, reduce errors in manual work, and increase the efficiency of operations.
Now is the right time for small and midsize manufacturers to take advantage of emerging technologies, including artificial intelligence (AI), machine learning, and the Internet of Things (IoT) to reduce costs, increase productivity, and introduce new products to market faster.
Last month, I shared the preflight checklist needed to ensure smooth travel when migrating from legacy solutions to cloud ERP. The before-takeoff checklist ensures necessary steps are completed to ensure a safe journey. With controls in check, it is time to start preparing for the rest of the journey. While the advice is applicable for manufacturers of all sizes, it's tailored for smaller manufacturers.
Baggage Check
Growth through acquisition is a strategy many smaller manufacturers consider to fuel their expansion. An acquisition may be a small financial transaction, but it is still a significant undertaking that needs to be taken seriously.
It's imperative to put the enterprise foundation in place before scaling up or implementing new technologies. It's easier to scale up a modern and agile digital foundation than it is to bolt-on solutions to a legacy tiered environment.
With fewer data and fewer integrations and complications, smaller businesses bring less baggage, and what baggage they do have, should be handled with care.
Aligning technology investments to new initiatives to grow the business is typically easier for a smaller business. The strong foundation means that the integration of an acquired business will be easier, quicker, and able to demonstrate faster ROI. Take the time upfront to gather detailed requirements to ensure the solution best meets the organization's needs.
When it comes to data, think of the airline rule for luggage – make sure it's not overweight, and what you do bring onboard is properly stowed. Examine data before bringing it into the new system and get your organization actively involved in the process. Whether historical or new, look after it, collect it, process it, label it, and stow it appropriately. Identifying requirements upfront and properly preparing data can make the implementation process go as smoothly as possible.
Is There Enough Runway?
Whether you are in the selection, pre-selection or have already chosen your implementation partner, look at your runway and plan. Review current hardware expectancy or hosting contracts, software upgrades required in the near term, and possibly existing subscription terms that may expire or auto-renew. A common pitfall in many technology implementations is the setting of arbitrary deadlines that don't allow for proper people and technology planning.
It may be tempting to want to implement "by the end of the year" or "before our CFO retires," but if the runway isn't long enough to allow for the assessment and documentation of existing processes, identifying where there are gaps and opportunities for improvement, and deliberate change management processes, it may result in an implementation that stalls, crashes or burns.
Instead, be realistic in the urge to take off and get to go-live. Put in the cycles for proper planning. Allow enough time for testing, user adoption, and optimizing performance.
Think about phasing your implementation and how that may benefit your organization versus a big bang approach. Incremental improvements are much easier to consume. Try to not get bedazzled with all the added value that comes bundled in subscription software, and instead take time to document your requirements to understand how they will be met. While your objective should be time to value, do not risk success with unreasonable timelines that will overwhelm the project team.​
Change of Crew
Your project team is the number one variable in your successful outcome. Invest in backfilling key business process owners and ensure your top talent leads the implementation project – not just someone assigned to fill in or new to the business and not yet fully ramped with responsibilities. Managing an ERP implementation requires focus. It is not fair to expect team members to add the project to their workload and still have the capacity to manage their daily tasks. You may need additional support for legacy processes and a team to focus on the go-forward strategy.
Alternative Landing Plans
The journey to the cloud has many paths but the timing may not be right for every organization. Instead, think about cloud readiness and what you can do today to prepare for tomorrow. Optimizing existing software to drive the greatest value, and so the impact of change is mitigated, is a great idea. Smaller businesses might benefit from a managed services partner to focus on maintaining the existing solution so the project team can focus on implementing new technology that addresses the need for competitiveness.
Servicing and MOT Health Checks
There are a lot of opinions on an ERP project and the loudest one isn't always the right one. Use a MoSCoW document to help prioritize the must-have, should have, could have and won't be critical if not done items. Identify KPIs and check against milestones. One note: after the design phase is complete, avoid getting caught up in additional ideas that people may whip up without considering the consequences. When this happens, it is the cause of unnecessary changes and countless resource hours that can quickly take the project into a backward loop of changing requirements or configurations. Keep an eye out for warning lights: minimize project delays and budget overages by keeping the priorities in check and focusing on ROI delivery.
A structured Organizational Change Management (OCM) plan will also help your team build in necessary checks and ensure opinions are being addressed properly. Aligning your change management strategy with your company's specific portfolio of changes not only ensures your organization sticks on schedule and budget but also prepares your employees and increases user adoption.
Pilots and manufacturing C-suite leaders alike need to ask these questions and overprepare for turbulence to ensure the best flight and landing experience. Small to midsize manufacturers want to ensure the most care is taken preflight to minimize disruptions to operations.
About Avaap
Avaap is an industry-focused advisory services and technology consulting firm. Headquartered in Edison, N.J. with global offices and customers around the world, Avaap has deep expertise in healthcare, fashion, manufacturing and distribution, and other industries. Avaap has earned numerous industry accolades, including being named on Computerworld's list of 100 Best Places to Work in IT since 2014; recipient of Infor's Alliance Partner of the Year award since 2014 as well as the winner of several other Infor partner awards; five-year honoree on the Inc. 500, KLAS Category Leader in Revenue Cycle, recipient of NJBIZ 50 Fastest Growing Companies since 2015, and a multi-year recipient of Becker's Healthcare and Modern Healthcare's Top Places to Work awards. Avaap's culture is powered by passionate people who are relentless in driving customer satisfaction. To learn more, visit www.avaap.com.
https://erpnews.com/v2/wp-content/uploads/2020/04/cloud-1.jpg
260
600
katie
https://erpnews.com/v2/wp-content/uploads/2018/10/[email protected]
katie
2020-04-07 09:21:25
2020-04-07 09:21:26
More Cloud Readiness Tips from the Cockpit: Small Business Edition