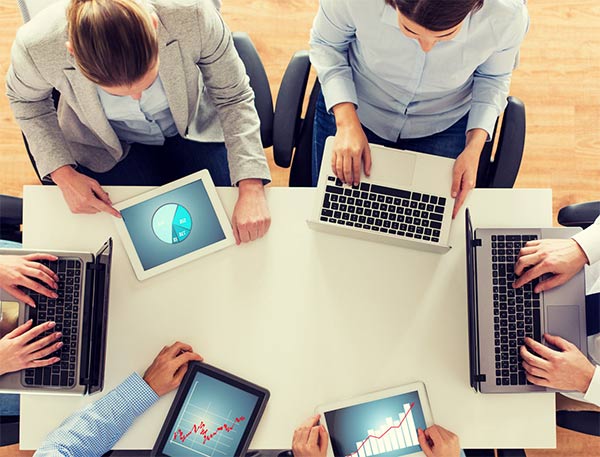 Selecting the right ERP system is one of the most important decisions business leaders may make but get it right can be daunting. If you have selected an ERP in the past, you may recall the process: define the pain points, complete a future state analysis, document a detailed list of functional/technical requirements, and develop a list of potential solutions for consideration. While some of the basics remain unchanged, in the world of cloud ERP, the selection processes of the past will not deliver the best results for the future.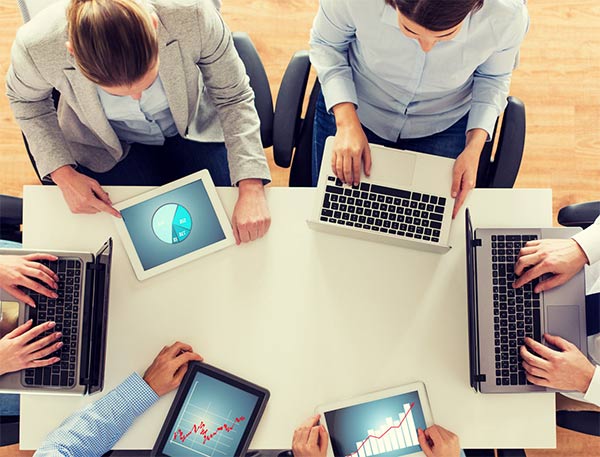 Innovation has introduced an array of technology solutions, and not every platform will meet the needs of all organizations. Some systems are strong on financials but less mature on human capital management (HCM) and supply chain. Others have excellent HCM functionality but lack in finance or supply chain. Some are industry-specific with the same essential tools for accounting, finance, and HR management but with built-in enhancements and modules specific to the business vertical.
Understanding the greater corporate strategy, how to compare solutions in the cloud world, what is to change operationally from a people and process perspective to drive business transformation, and how to strategize governance are critical in achieving success. There are plenty of options available, so how do you drive a better process and result?
Know what you're trying to accomplish.
The selection processes of the past won't deliver the results needed for the future if the focus is solely on building what you have today with a different set of tools or technology. Understanding what your stakeholders need to do is important, so everyone is aligned with what they want to get out of the system. You need to avoid documenting how things get done because that will be dependent upon the solution that is selected. The conversation then needs to move beyond what the software needs to do as to why you are making an investment. Is it to improve internal efficiencies, achieve synergistic savings following a merger or acquisition, lower total cost of ownership (TCO), or support business expansion in new markets? Or perhaps all the above? Knowing what your business goals are will help in defining the system that is right for your organization.
Be willing to embrace the opportunities for business transformation.
Cloud brings best practice business processes that help your organization keep pace with innovation. Adopting processes that have already been implemented at hundreds of other organizations will allow you to focus on strategic business activities that will help drive the things that differentiate your organization. How you process a journal entry or pay your employees does not differentiate you. Improving productivity, collaboration, and teamwork across the organization may allow you to attract and keep the best talent which is strategic. Cloud can scale business processes when needed and offers the flexibility to implement what you need now and other solutions in the future with the same software. A well-planned iterative approach to implementation and emphasis on change management can substantially increase user adoption and productivity while easing the journey to the cloud.
Think about the other systems that you have in place.
As part of the evaluation process, look at processes and systems that are part of your technology footprint and how they will integrate with the new solution. You may find that processes can be handled within the new system, decreasing the number of systems you need to support while improving overall system efficiency and reporting capabilities. If the new cloud ERP system can meet 80 percent or more of what needs to be done, and the gaps are processes not used frequently or by a smaller group, consideration needs to be given to the greater impact a consolidation solution would deliver to the organization.
Be deliberate about bringing people together from various departments.
An ERP solution touches nearly every department in the organization. So, it is important that those involved in selecting a new platform align with the organization's strategic vision as well as consult with those who will be impacted by a selection from end-users to senior managers. Unlike legacy ERP systems, the selection and implementation of cloud ERP systems are typically driven by the functional areas of the organization. These systems are typically pre-built with best practice business processes that can be leveraged in design sessions to show functional users the system and ask "why not" in lieu of developing long lists of documentation and going into a back room for six to nine months before the core users see any results. This shift from technical to functional leadership heightens the need to ensure that functional subject matters experts with appropriate experience and authority to make implementation-related decisions are essential to project team members during a selection and subsequent implementation. They can also serve as the conduit between the department and project team, ensuring their business unit's needs are well-represented in the process.
Get familiar with deployment options.
Cloud delivers faster, more affordable implementations and simpler upgrades, and there are options available to you. Leveraging vendor-provided best practices or predetermined configuration choices can support a faster deployment at a lower cost but it also requires a culture that embraces change and the ability to absorb new processes quickly. In contrast, all major cloud ERP systems are highly configurable. More time can be spent during implementation in areas where strategic differentiation makes sense. Spending time in the selection process determining the right approach for your organization will be dividends long term. Cloud ERP vendors have also taken different approaches to building their systems – multi-tenant, isolated-tenant, and multi-instance. These differences will impact how releases are managed postproduction and systems are implemented. Understanding these differences will allow business cases that justify your selections to be much more accurate and comprehensive.
Plan to address the technical and the people's sides of change.
The journey to the cloud brings significant change to how people inside the organization consume and operate technology. Transparency in decision-making and communication has a significant impact on the implementation through ongoing operations. It is important to recognize that the way work gets done will change and that team members need support in learning new processes. Change management and training are the cornerstones for successful transformation. This can be an area of differentiation during a Cloud ERP selection process. The available core team and end-user training options, pre-built job aides or inline help, and the application of artificial intelligence vary from vendor to vendor. An analysis of each vendor's training and adoption support options in the selection process may help clarity a decision to implement a new ERP and how it is expected to deliver improvements.
Selecting the right implementation partner is a vital part of selecting the right platform and preparing your organization for change. An organization that has done cloud implementations understands the nuances of how to select and implement the market-leading ERPs can create a process that helps evaluate the best vendor for your transformation initiative and uncover the benefits of the system for your organization during the selection process.
https://erpnews.com/v2/wp-content/uploads/2020/10/cloud-ERP.jpg
457
600
katie
https://erpnews.com/v2/wp-content/uploads/2018/10/[email protected]
katie
2020-10-28 12:57:49
2020-10-28 12:58:40
Selecting Cloud ERP Software? Take a New Perspective if You Want to Be Successful