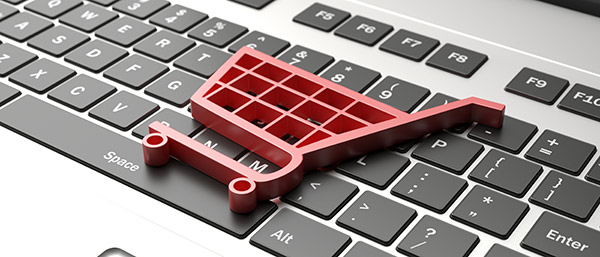 After a switch from a competing solution, c3controls utilizes Sage Intacct Platform Services to enhance e-commerce customer experiences while streamlining accounting and finance
October 28, 2020 – c3controls is a leading manufacturer of electronic controls that its customers build into equipment used in a wide range of industrial applications. The organization has leveraged Sage Intacct's flexibility in engineering a high-performance B2B e-commerce website that's improving customer experiences, boosting the share of e-commerce sales, and increasing order processing efficiency by 2x to 3x. c3controls has made extensive use of the robust API and Platform Services, a toolset to extend Sage Intacct by creating custom objects, pages, and applications, in an innovative use case that demonstrates the broad versatility of Sage Intacct technology.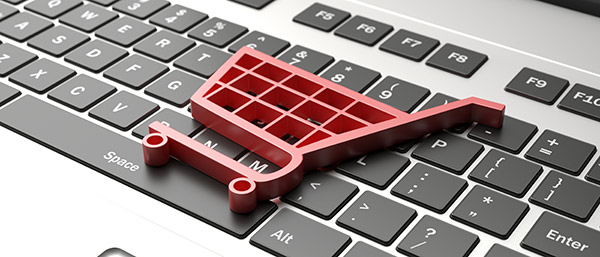 c3controls utilizes the Sage Intacct API and a range of Platform Services capabilities to automate e-commerce processes and offer its customers new services that align with the company's "customer first" approach and its focus on personalized service, same-day shipping, payment flexibility, and more. The e-commerce architecture consists of Sage Intacct handling orders, sales, invoices, returns, and other transactions, along with a bespoke Vue/Nuxt e-commerce platform and a MISys manufacturing application. It's the result of creative brainstorming by Dylan Harris, c3controls' manager of information systems and technology, and his development team.
"Sage Intacct enabled us to build out this custom e-commerce platform that only needs the data in Sage Intacct — there are very few other pieces that it relies on," Harris said. "Authentication is through our Netlify host, but everything else e-commerce related goes straight into or is pulled from Sage Intacct. It relies almost entirely on the Sage Intacct API and Platform Services."
Harris's team built the e-commerce site without an implementation partner or dedicated integration tool, relying on the "great documentation" for the Sage Intacct API and Platform Services, and their own ingenuity. Sage Intacct's API and Platform Services "allowed us to automate a lot of processes and set up e-commerce workflows that take the heat off our customer service team," Harris said. "Sage Intacct has everything we need to put off a lot of things on rails that used to be manual. It actually does feel like a unique, progressive use of the Sage Intacct API and Platform Services that I haven't seen documented anywhere else. The website is a lightweight, high performance, and works really well. It's been a big win for us as a development team."
The revamped site expands capabilities beyond c3controls' previous e-commerce system, and it builds on the success that the more than 150-person company has realized since adopting Sage Intacct in 2015 to replace Oracle NetSuite, with which c3controls had unsatisfactory experiences. With Sage Intacct, c3controls has:
Saved $200,000 in accounting: Productivity is up on the accounting side, as c3controls was able to leave unfilled two vacated positions. Financials are now handled by a three-person accounting team, rather than a five-person team of the past. That amounts to a roughly $200,000 savings in salary and benefits. "I lead a lean group as we have a three-person accounting team now vs. the five-person team we had before, and that's sustainable," said Kate Crisci, accounting manager. "We don't need any additional people at this time because Sage Intacct lets us be productive and efficient."
Improved data access and visibility: Visibility is improved through Sage Intacct dashboards for about 20 users, including the CEO and individuals in leadership positions, order entry, and operations. On-demand data with drill-down generates insights into revenue and profitability for informed decision-making. "Our CEO knows what sales, cash, accounts receivable, and revenue is at any time," Crisci said. "If something seems off, we can adjust quickly rather than me providing a report at the end of the month."
Cut reporting from 5 days to 5 minutes: Harris's development team used the Sage Intacct API in replacing a "nightmare" demand planning reporting process that took three to five business days. Now, those reports are available in five minutes as c3controls aggregates data from Sage Intacct and MISys into a SQL database. "It takes five minutes and it's basically real-time data," Harris said.
Provided customers with full order and invoice history: Previously, shoppers could view online-only web orders they'd placed with c3controls. With the Sage Intacct-based website, c3controls now provides a complete history of orders and invoices whether placed via the website, phone, or email. Customers also have a new ability to place bulk and recurring orders, and c3contols can better manage special pricing agreements with select customers.
Alleviated manual order entry work: Besides offering customers the speed and convenience of online orders, c3controls is alleviating the manual work of phone and email order management for the customer service team. Efficiency is up 2x to 3x just months after the launch, and c3controls expects to significantly expand the e-commerce share of overall sales in the near future.
https://erpnews.com/v2/wp-content/uploads/2020/10/Sage-Intacct.jpg
257
600
katie
https://erpnews.com/v2/wp-content/uploads/2018/10/[email protected]
katie
2020-10-28 14:12:01
2020-10-28 14:12:02
Electronics Manufacturer Improves B2B Ecommerce Order Efficiency 2x–3x With Innovative Use of Sage Intacct, Saves $200,000, and Cuts Days off Reporting