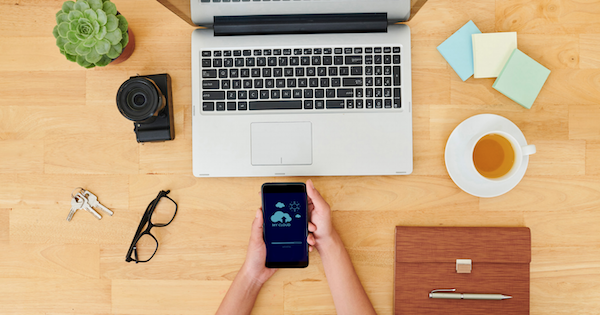 Customer experience is like a gemstone. It must be properly prepared—what jewelers call romanced—in order to shine brightly. Today, manufacturers are starting to view customer experience as the glimmering centerpiece around which to shape business strategy. This trend is changing how they train employees to engage with customers, as well as affecting their technology investments.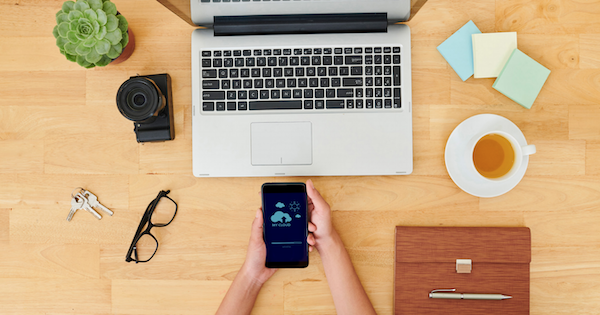 Today, customers expect a lot, and manufacturers who lag too far behind digitally savvy companies—like Amazon, Uber, or Door Dash—will pay the price in lost sales and revenue, if they can't similarly provide speed, transparency, and convenience.
In the past, legacy ERP systems were designed around departmental processes, rather than the customer as the center gem. Manufacturers attempted to bolt on solutions to enhance customer experience. This exacerbated the problem of disjointed processes and siloed information. But a modern ERP, with flexibility and connectivity, circumvents these issues. By sitting on an enterprise cloud platform, the latest ERP solutions streamline operations and enable seamless access to customer information.
As manufacturers upgrade to cutting-edge ERP systems, they must set customer experience like the focal jewel in a crown. Below is a list of ways to do this, starting with the implementation process. But if manufacturers have already deployed an ERP, they can still use this checklist to embed customer experience into current solutions.
1- Gain clarity with customer insights. An ERP should enable a 360-degree view of the customer. With this visibility, manufacturers will be able to gain a competitive advantage, as they'll have a deeper understanding of customers, and they'll be better equipped to deliver a more tailored experience.
Many manufacturers are choosing ERP solutions that enable seamless connectivity to all their data. This can be done with a cloud enterprise platform, such as Salesforce. With access to complete customer information, service representatives can efficiently address customer issues, queries, and requests. In addition, manufacturers can track and analyze customer behavior and preferences to better serve future needs and interactions.
2- Optimize workflow and processes. Delivering a winning customer experience requires the coordination of many moving parts. An ERP should be configured to facilitate service across the full spectrum of business processes, including orders, production, quality assurance, delivery, billing, payment, and service. The ERP should be configured to share data across these departments, so everyone is on the same page about a customer's needs and history.
Companies should also pay attention to the opportunities afforded by mobile capabilities. Many manufacturers are adopting mobile ERP apps to untether processes from workstations. From the field and even the shop floor, staff can access up-to-date information and facilitate transactions.
3- Enhance inventory and supply chain management. Manufacturers want to manage their inventory and supply chain to ensure customers receive orders on time, and products meet quality standards.
During the pandemic, we've all experienced how frustrating it can be when products are out of stock. When a business places an order, out-of-stock items could mean delays and/or downtime that could affect their bottom line. By properly configuring an ERP, manufacturers can spare their customers this experience. An ERP can be set up to anticipate demand and provide automated notifications when supplies and raw materials run low.
In terms of inventory, the ERP should help maintain an appropriate level of finished goods to meet ongoing, unexpected, and last-minute orders. With orders consistently fulfilled, manufacturers avoid scenarios where customers want to switch providers.
4- Ensure accurate production plans. Manufacturers must be wary of over or under production, which could drain resources and impact cashflow. To avoid this, an ERP's planning engine must be configured to interact with CRM to create more precise production plans, aligned with sales forecasts. With connectivity between ERP and CRM, manufacturers can more easily monitor fluctuations in demand and reconcile them with production capacity and constraints.
As a result, when sales representatives are out in the field, they can access the most up-to-date information on inventory and production schedules. They can create quotes faster and more accurately. By setting competitive bids, they have a greater chance of getting customer orders placed, and in the process, they nurture customer relationships or make a good impression on new buyers.
5- Analyze customer feedback and resolve complaints. Manufacturers want to transform customer input into improved customer experience. The interaction among ERP, CRM, and quality management systems (QMS) helps manufacturers keep track of product complaints, service requests, the status of tickets, and other customer feedback. When companies quickly resolve issues, they stand out from the competition. The ERP-CRM-QMS integration also ensures a record of past interactions, so companies can continually improve and evolve—both in terms of product and service. Customer complaints stored in these solutions create a knowledge base, making it easier to resolve similar situations in the future.
6- Embed excellent service into operations. During ERP configuration, manufacturers should define key touchpoints at each stage of the customer journey, so companies can identify opportunities to improve service. For example, some manufacturers have deployed AI to recommend the next step that agents should take to better serve and satisfy customers. Other manufacturers have deployed chatbots to resolve frequently asked questions or frequent requests for information. Still others have set up alerts around pre-anticipated needs, such as regular servicing or preventive maintenance.
Manufacturers also invest time and resources to train staff on customer support, but chances are that these representatives spend a lot of time providing the same product information to different customers. If a company can track these requests and make information available via self-service, staff can then spend more time on complex queries and customer relationships.
7- Apply polish with online engagement. Traditionally, ERP was configured to serve the needs of internal employees. Today, a cloud-based ERP can facilitate external engagement with customers. For example, using low-code customization, manufacturers can deploy online communities and portals. Through these gateways, customers can create accounts, place orders, and make payments. Portals also provide customers with various ways to self-service their own needs. They can access product information, view their order history, and check on the status of recent orders. Manufacturers may also configure portals to provide customers with additional capabilities, such as inventory look-up, obtaining price quotes, and tracking product certifications.
A Shining Customer Experience
Diamonds are products of geological forces acting over millions of years, but surprisingly, they can also be produced in labs in just a few days. This shows that the right technology can streamlines processes, resulting in a precious product of the highest quality.
In today's competitive market, manufacturers are doing something similar, using cloud ERP to help them meet high customer expectations. The easier these companies can make it for customers to find product information, place orders, and receive the services they need, the more likely customers will return. And as manufacturers successfully put a shine on customer experience, they'll reap the glimmering gifts of brand loyalty, word-of-mouth referrals, and rave reviews—all of which contribute to continued growth and success.
https://erpnews.com/v2/wp-content/uploads/2021/03/Screen-Shot-2021-03-15-at-17.43.50.png
315
600
katie
https://erpnews.com/v2/wp-content/uploads/2018/10/[email protected]
katie
2021-03-15 14:52:27
2021-03-15 14:53:08
Romancing the Stone: Manufacturers Embed Customer Experience into Cloud ERP