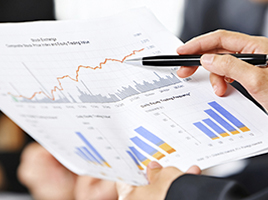 FinancialForce, the number one customer-centric ERP cloud vendor built on the Salesforce Platform, has been named an intelligent cloud-based finance solution for the post-modern CFO, according to a report from Constellation Research, a Silicon Valley-based research and advisory firm. Constellation Research has also listed FinancialForce on its ShortLists for Enterprise Cloud Finance Solutions and Smart Services Digital Monetization Platforms in Q1 2018.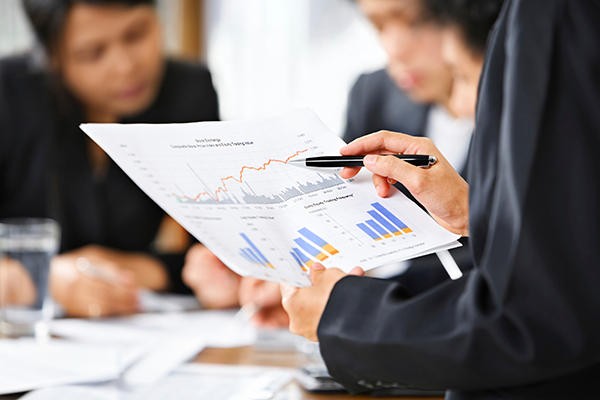 "Today's modern finance executives are looking for tools and solutions that are designed for the changing financial services landscape," said R "Ray" Wang, chairman and founder at Constellation Research. "Cloud-based solutions with advanced revenue recognition and forecasting tools have helped shape and develop the new services economy. Technology buyers should seek vendor partners who have been recognized as category leaders through innovative product development and demonstrable growth."
Constellation's report identifies FinancialForce among a group of vendors that "support the financial operations and deliver the core foundation for ERP and back-office systems." FinancialForce's offerings are aligned with the key market trends named in the report:
●      Collaborative finance: FinancialForce Financial Management blurs the line between the front and back office by using a single information backbone that spans the customer lifecycle, and delivers cross-functional collaboration with social-enabled business applications powered by Salesforce Chatter and a customer facing portal, Communities.
Having unstructured, real-time and contextual social data from sales and finance together in one place rethinks collaboration across the organization, both internally and externally. This could be about a specific customer or transactions such as an invoice or payment – information that can then be shared in a self-service customer portal for further collaboration, providing a platform for efficient dispute resolution.
Key benefits include a productivity boost, more engaged employees and customers, increased transparency and auditability.
●      Embedded analytics: FinancialForce Financial Management can embed metrics and KPIs in any process or object residing on the Salesforce platform, like profitability or lifetime value at the customer level or carrying specific analytics on transactions such as invoices and payments.
Using Einstein Analytics, FinancialForce leverages artificial intelligence and machine learning technologies to deliver key predictive analytics for critical business questions like, "when will my customer pay?"
●      Real-time risk analysis: Having a single data model and source of truth across CRM, CPQ, Billing, Project Management, Revenue Recognition, Forecasting and Accounting gives a unique ability to identify, anticipate and mitigate revenue, collections and customer attrition risks in real-time.
Sales, finance and services professionals as well as customer success managers can now monitor the risks over the entire E2E customer journey – opportunity to retention – on one platform and one customer record, in real time.
●      Industry-specific capabilities: FinancialForce offers customized capabilities designed for industries including professional & technical services, information technology and services, software and high tech, financial services, wholesale trade, healthcare and pharmaceuticals.
●      Multi-tenant SaaS deliverability: FinancialForce is a multi-tenant SaaS solution deployed on the Salesforce platform.
The report names digital transformation, growth and innovation as the key drivers of the shift to cloud finance applications, and FinancialForce is well-positioned to help mid-market businesses pursue these initiatives.
"FinancialForce is providing the platform that today's financial executives need to navigate the new services economy," said Dan Brown, chief product officer at FinancialForce. "We offer a single source of truth for companies to manage their financials and operate their businesses. We're proud to be recognized by Constellation Research as a top cloud financial services vendor and will continue to innovate to deliver the products and services that our customers want."
https://erpnews.com/v2/wp-content/uploads/2018/03/FinancialForce-268-1.jpg
200
268
webmaster
https://erpnews.com/v2/wp-content/uploads/2018/10/[email protected]
webmaster
2018-04-03 00:00:00
2018-11-14 14:08:28
FinancialForce Positioned as Innovative Services-Based Cloud Finance Vendor in New Report by Constellation Research