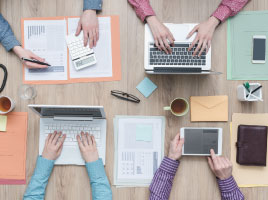 In recent years, the Zoho CRM Plus package has been the choice of most companies and continues to be. The latest version of the Zoho CRM Plus Package is used by many companies thanks to Cloudyflex in Turkey. Cloudyflex team has reviewed CRM Plus Package in detail for you.
In addition to the Zoho CRM, the CRM Plus package, includes Campaigns, Social, Analytics, Projects, Survey, SalesIQ, Desk and Zia (Artificial Intelligence Assistant) applications and promises an integrated sales platform for your company's digital transformation.
Zoho's CX (Customer Experience) platform enables you to integrate your sales, marketing and customer support operations into more depth, helping you stream information from one department to another throughout the entire customer cycle.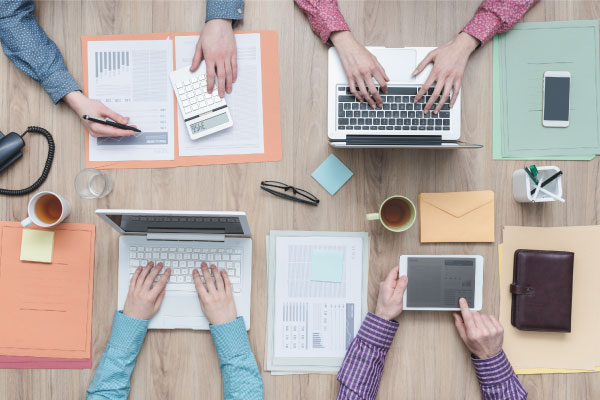 Why does the Cloudyflex team suggest you the CRM Plus Package?
The Cloudyflex project team, which specializes in project and customization services, offers the CRM Plus package which comes with applications that integrate with Zoho CRM, so that only those customers who want to receive CRM services are not forced to integrate with third-party applications they use.
Companies that migrate to the CRM Plus package can release many third-party support applications they use and can reduce their costs by almost half their cost by using applications within the CRM Plus Package. Using integrated applications within the CRM Plus package, companies can also reduce integration costs.
What changes made in the renewed CRM Plus package?
The interfaces of all applications in the CRM Plus package, including Zoho CRM, were updated in 2018 and presented with faster and more dynamic screens.
Again, all applications in the CRM Plus package have new features with updates in 2018. The Cloudyflex team has chosen the best updates for you in the CRM Plus package. Updates that highlighted by Cloudyflex team;
Zoho Desk Update with ASAP Automatic, contextual customer support
The ASAP plug-in for your Desk enables you to get your organization's support center closer to your customers, allowing your customer to find the information they want from your database easily and quickly. Your customers can even make a purchase directly and chat with your support team via your company's website or mobile app.
Emotion Analysis with Zia
Undoubtedly, unhappy customers are bad for every organization. In particular, it requires the support team to deal with more and more quickly. However, reading each customer communication can take a lot of your time. At this point, Zia takes over and prioritizes the problems appropriately. In addition, Zia now analyzes the customer's sense of customer e-mails and requests for support to the support team. This way, you can give your customers the attention and support they need more quickly.
Zia Voice
Organizations can now use Zia Voice to access content-based customer information through simple chat and voice messages. You can ask Zia about your monthly sales trends in certain regions and get detailed reports.
Zia Voice is ready to serve your customers! Now your customers can ask their questions directly and get quicker answers.
With Blueprint in Zoho CRM and Zoho Desk your team will communicate much stronger
Blueprint allows sales, marketing and support teams to automate business processes. If we explain with an example, consider your daily sales; You can create a Blueprint for your Sales and Support orders, so that you can see a sales order confirmation at CRM or your sales order will be automatically marked in CRM as Delivered. This allows your teams to access all updates to the order on the same page.
Zoho Social Bulk Updates
With Google My Business integration, you can now manage your Google accounts through Social,
With the new Facebook Lead Ads Mapping system, you can map up to 20 domains to Zoho CRM, or follow your organic leads
Zoho Social also has a renewed UI in 2018.
Sales IQ
You can now create your own Chatbot and take advantage of voice dialing features through the renewed Sales IQ interface.
Zoho Reports is now at your service with the new interface called Zoho Analytics
Zoho Analytics has the most up-to-date updates of 2018, with many updates such as the Renewed Interface, personalized dashboards, Zia plug-in, data alerts, expanding analytics, On-premise Zoho Analytics and new third-party integrations.
To learn more about CRM Plus Package and Zoho CRM applications, you can visit Cloudyflex web page. Cloudyflex has been Zoho Turkey Distributor for more than 5 and you can attend the free organization hosted by Cloudyflex anytime.
https://erpnews.com/v2/wp-content/uploads/2018/12/zoho-268.jpg
200
268
katie
https://erpnews.com/v2/wp-content/uploads/2018/10/[email protected]
katie
2018-12-27 12:20:47
2018-12-27 12:21:19
Renewed Zoho CRM Plus Review from Cloudyflex Team