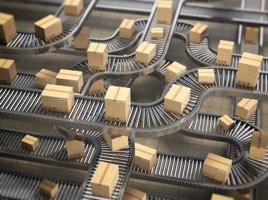 Get 2019 ERP Pricing: 45 different ERP systems profiled including Epicor, Microsoft, SAP and more. Click to download your free guide.
Enterprise Resource Planning (ERP) systems are business management technology platforms that businesses, manufacturers, and distributors use to collect, store, manage, and communicate data across all functions of the enterprise. By integrating information from all areas of a business (including product planning, development, HR, manufacturing processes, sales and marketing and more) into one complete enterprise system, ERP systems allow data to be shared across departments in real-time in order to streamline processes and automate common tasks. Often times, ERP systems are closely related to the manufacturing and distribution industries, but it's never really discussed how or if they differ. In this light, we spoke with Jeff Ralyea, President, Manufacturing Division, ECi Software Solutions, and Brian Bowerfind, President, Distribution Division, ECi Software Solutions, to discuss the differences between manufacturing ERP solutions and distribution ERP.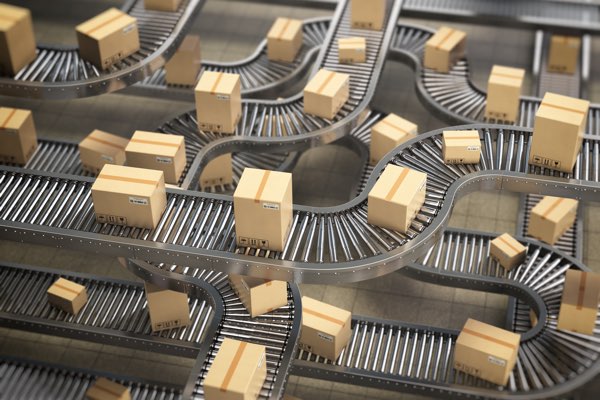 When it comes to ERP, do the software capabilities or key features differ for manufacturing vs. distribution? Or are they similar software tools built for different verticals? (Is there a difference between distribution ERP and manufacturing ERP?)
If you look at Manufacturing and Distribution business processes from a macro-level, they seem undeniably similar. The order to cash process, identification of potential customers and management of the supply chain are very much alike.
However, when you start to peel back the layers, order quantity and order volume is where they differ. Small manufacturers typically deal with small orders; small distributors deal with large orders and generally have a greater volume of orders to manage. When a manufacturer has identified a buyer for their product, they then determine how much time and effort needs to be spent in order to provide that buyer with the product. On the other hand, distributors must have their product on hand, so they can manage the sale from manufacturer to end-user.
Please explain the major differences between these two verticals (manufacturing vs. distribution)
Manufacturers work to assemble components and materials into a finished product. The manufacturing process begins with the product design and specific materials from which the product is made. These materials are then modified through manufacturing processes to become the required final product.
Distributors place bulk orders with the manufacturer and then sell far smaller quantities to either retail stores or end-user customers. Distributors handle the logistics and marketing requirements that manufacturers don't want to or aren't able to handle in house.
Since the two verticals work in different areas of the supply chain, their technology must conform to different needs. Manufacturers need flexible and configurable software systems that provide complete visibility into, and control of, their business operations, enabling them for growth. Distributors, on the other hand, need business intelligence and CRM software that provides valuable insight into customers' buying habits.
For distributors, which ERP capabilities/features are absolutely necessary to have to run a successful business?
Since the micro, day-to-day processes differ between the two verticals, there must be different software capabilities to service manufacturers and distributors. Distributors technically need more tools as they provide end-to-end solutions. Features such as fleet management, inventory management, marketing and shipping are all necessary for a successful distributor to run their business, but are not necessarily important to a manufacturer.
What about manufacturers?
Manufacturers are typically looking to streamline the manufacturing process. An ideal software solution would help automate their business processes, paperwork and data collection so they can focus on making the actual product. Manufacturers use software so they can invest more in the people who are making the product. The software takes the complexity of knowing when to order materials, forecasting demand and managing raw materials off the employees, allowing them to focus more on process management.
What are some common challenges each vertical can solve by implementing ERP software?
From an economic standpoint, an ERP solution helps distributors keep track of pricing. Forecasting elasticity and pricing demands is virtually impossible to do manually, so an ERP is critical to staying competitive in the distribution market.
For manufacturing, managing raw materials—a main component of production—is challenging because keeping track of bulk expiration dates can be difficult. ERP software helps track dates and alert users when they are getting close, freeing up employees' time and mindshare to allow them to focus on assembly.
By Elizabeth Quirk
https://solutionsreview.com/enterprise-resource-planning/manufacturing-vs-distribution-erp/
https://erpnews.com/v2/wp-content/uploads/2018/12/distriptioun.jpg
200
268
katie
https://erpnews.com/v2/wp-content/uploads/2018/10/[email protected]
katie
2018-12-28 13:15:37
2019-02-11 11:14:04
Manufacturing vs. Distribution ERP