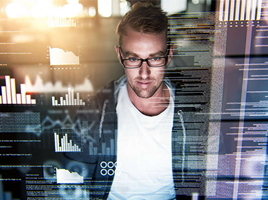 More and more we see the need to manage project resources as an important requirement in ERP software RFIs from manufacturers for OEMs. This suggests OEMs are pushing down more of the project accounting requirements on their vendors.
Resource forecasting, labor hour scheduling and resource allocation insight is necessary for sound manufacturing project management, but traditional ERP software and its predecessor, materials requirements planning (MRP) were designed originally to match resources and demand in a repetitive manufacturing environment. The disciplines required for project-driven manufacturing, program-centric manufacturing and engineer-to-order involve dealing with many unknown variables as a single contract. Once signed, this can place a substantial demand on production capacity.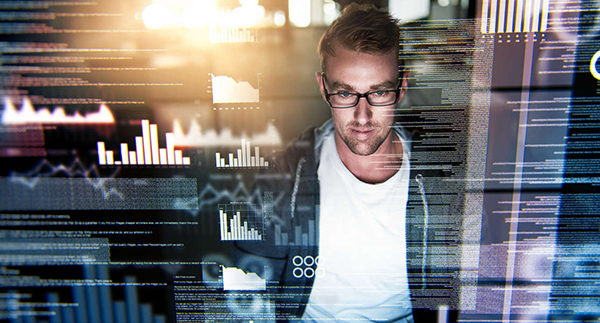 Here are the key metrics to manage
Project cost allocation is crucial for manufacturers who want to maintain profitability, but many project-oriented manufacturers struggle when it comes to working out two important metrics:
Estimate to complete (ETC) by hours—the forecasted number of hours and dollars to complete the project
Estimate at completion (EAC) by hours—the forecasted cost of the project at completion.
Project accounting is not just scheduling work – it's a financial management issue
Software used in these more dynamic environments must be designed specifically to manage project risk and to allocate resources and cost across multiple projects all competing for the same productive capacity. Too often, manufacturers will rely on standalone project management or project portfolio management software. But no separate project tool is going to automatically create those transactions in your ERP system of record.
By tracking load against resources outside of the Enterprise Resource Planning (ERP) system, manufacturers are not truly managing the project from a financial and costing standpoint. They are essentially using an operations or scheduling tool which, at most, encompasses manufacturing time and attendance or work centers for engineers.
Stand-alone tools just skim the surface – you need enterprise integration
Planners need to know not only what other jobs they have now but also ones they will have in the future, so they can start with an understanding of what resources are allocated to existing and upcoming work. The optimal software tool for this task will dig deeper to several more layers of granularity: which manufacturing disciplines and capacities can I commit to the project, which engineers with which skill sets, how many project managers and how much inventory is available?
Moving quickly from estimated to actual
The software should overlay this more granular view of capacity in the quoting process to estimate the number of hours and compare it to current capacity usage. This enables planners to move from quoted plans into actual plans for resources once a contract is won. Manufacturers are then able to take the forecast and turn it into an actual resource plan with confirmed productive capacity behind it.
This more powerful functionality helps planners answer not only project-oriented, but enterprise-level questions and enable them to accurately quote lead times and cost. This means they will know even before the project starts where and when they may need more employees, or even contractors to take on some of the work.
Make essential functionality part of your ERP system
In order to nail down reliable ETC and EAC figures, it is essential that project functionality is part and parcel of the ERP system rather than two separate applications that are united in a point-to-point integration.
Any demand put into a project that requires you to generate a shop order or a work order or put a resource in the field must accrue against resources available at that time and affect the total cost of the project. And that means project functionality must be embedded in the system of record – the ERP system.
For a more detailed guide to mastering estimate to complete and estimate at completion in manufacturing ERP download the IFS whitepaper.
https://erpnews.com/v2/wp-content/uploads/2018/08/project-268-1.jpg
200
268
webmaster
https://erpnews.com/v2/wp-content/uploads/2018/10/[email protected]
webmaster
2018-08-29 00:00:00
2018-11-14 14:07:36
Project Accounting In Manufacturing Simplified The Estimate 'To Complete' And 'At Completion' Dilemma Resolved