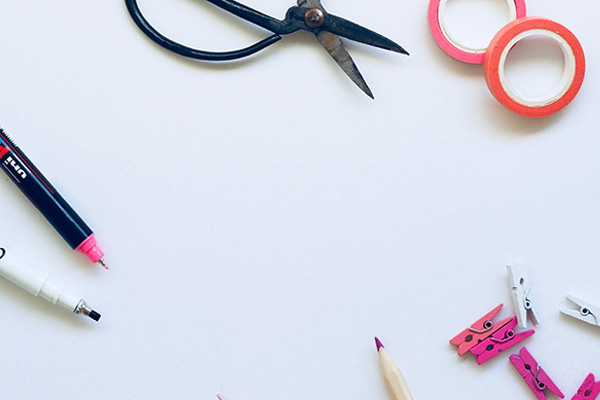 Working in the ERP industry for 20 some years now, I've come in contact with a lot of companies who are searching for either a shiny and new or a replacement ERP solution. From small to medium to large organizations, I have accumulated years of experience, assisting customers and prospects alike who are on the hunt for new ERP software.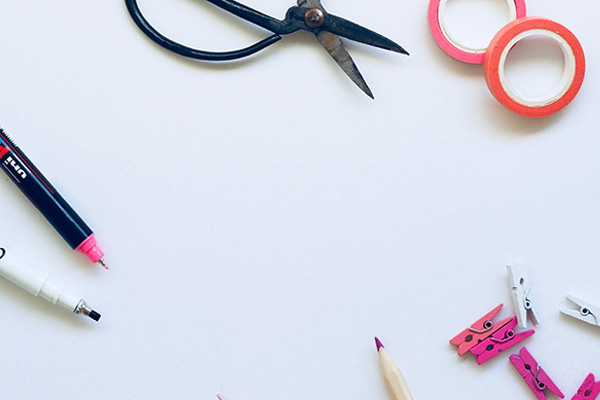 Some organizations might have an internal team set up to evaluate new ERP contenders, while others may decide to work with external consultants to help them evaluate the long list of options. My advice? Before taking the plunge, put yourself in the hands of a professional ERP consultant, if you've got the budget for it. It can be a costly business but rest assured, it is well worth it. The big question, however, is, "What if you're a small or mid-sized company – do you really need to spend the extra time, effort and budget on employing a professional to manage your ERP evaluation process?"
Here are some valuable tips to help you initiate the process and then, essentially master it on your own. It's a real-life DIY project. Read on, then you can decide.
Jumpstart with online research
Go online and start your search with familiar terms such as, "ERP systems" or "Outgrown my accounting software" to find out just who the key market players are. You can narrow your search by adding various filters based on the size of your company, such as "for small to mid-size businesses." You'll want to view the websites that display a wide range of solutions based on size, industry, customer base, and more. There are a lot of sites to choose from, such as Software Advice and Top 10 ERP.
Read those reviews
These days, rarely do we purchase a product or service without first reading the reviews. This is not just for food processors and aluminum siding. The same applies when you're shopping around for ERP. Go to one of the many popular IT software review websites and read, read, read. Read the reviews from actual customers. Start with these: Capterra and Gartner.
Assemble your "A" team
If you've been delegated the task of searching for an ERP system for your organization, know this: It is never a one-person job. You must build a strong, reliable and responsible in-house team that will be a veritable mix of C-level executives, key department managers, and the most relevant users. This team will essentially know and best understand the organization's needs and more importantly, have the tools to compare their current operational status to what they could actually handle in a new system. Together, this team must create a realistic wish list and build a scoreboard for the processes and tasks you'll want your ERP to handle. Once a list is in place and agreed upon, it will help the team grade the various ERP solutions during the selection process.
Preview customized demos
Remember the last time you asked to take a test drive before buying that new car? ERP is no different. You need to get a feel for the software and how it suits your organization's unique needs. After selecting 4-5 potential ERP solutions, ask each vendor to show you/your team a series of demos. In the first demo, concentrate on the system's built-in features and functionality – tools that you can use straight out of the box, such as reporting capabilities and integration with third-party software. When you move on to the second demo, it should be more specific – more detailed, to include your organization's workflow and specific processes. This is when you should request a customized demo that will illustrate a real-life scenario from your organization. You'll want the vendor to duplicate this scenario onto their platform and present it to you – live. The more customized the demo, the easier it will be for you and your team to envision how the software will react and respond further down the line when it's up and running inside your organization.
Ask your friends and colleagues
Oftentimes, friends and colleagues from your inner circle and/or business community can be a tremendous help in finding the right ERP solution for your business. This is when you want to touch base with long lost acquaintances and ask them about their ERP, what they're using in-house, if they're satisfied, was their project on time and on budget, and did they survive system onboarding and implementation (some of us don't).
Apples to apples: Compare quotes
When you've narrowed down your list of ERP vendors, say, down to 2-3, now it's time to request a price quote. You want to be sure that this quote includes all of the essential must-haves and the possible options in features and functionality, including add-ons and potential for future system growth and expansion. Prices can fluctuate and are dependent on various factors. For example, whether you host the software on your own servers or deploy a cloud-based ERP solution, will make a big difference in the final quote.
Be sure you have all the options laid out and ask all the relevant questions, no matter how insignificant they may seem at the time, you want to know – and you need to know. Will you be paying for the software on a monthly basis, and if so, what are the maintenance fees? What customer support options are available – and will you have to pay for upgrades and on-line Help or extra tech support services?
Is it time to decide with you'll go the DIY route or opt for an ERP consultant? Let's review the "Do It Yourself" checklist:
Search professional websites for software that is suited to your company size/industry
Read the reviews to get a real take on how real organizations use/experience the software
Gather the best people in your organization to evaluate the solutions
Take it out for a test drive and schedule as many demos as needed to familiarize yourself with the software; evaluate each demo on both a macro and micro level, and ensure all your needs are addressed
Go 'old school' and ask around; often, word-of-mouth is the best and most reliable marketing tool
Compare your price quotes, one to one, and remember that all ERP vendors charge present costs slightly differently; be sure to evaluate based on the same criteria
This checklist is well beyond a good start and ideally, when done right, it can save on hiring an ERP consultant. With a solid and focused team, and with company management fully on board, you are now primed and ready to… do it yourself. And you can.
Good luck!
https://erpnews.com/v2/wp-content/uploads/2019/10/ERP.jpg
400
600
katie
https://erpnews.com/v2/wp-content/uploads/2018/10/[email protected]
katie
2019-10-17 07:57:57
2019-10-17 07:57:59
DIY: Shopping for ERP