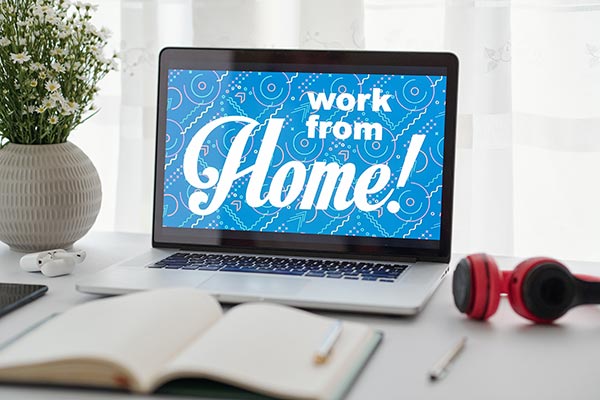 Realizing the benefits of how a SaaS solution designed specifically for your industry can help manage the realities of today's current climate with the promise of tomorrow.
Change can seem risky during precarious times, but despite being amid a pandemic, now is the time to prepare, plan, and identify operating solutions before the inevitable hits—another crisis. If now seems like the worst time to think about investing in your enterprise management systems, you're not alone, but the reality is that there is no better time than the present to shift to the cloud and to a system that's been designed particularly for the needs of your industry.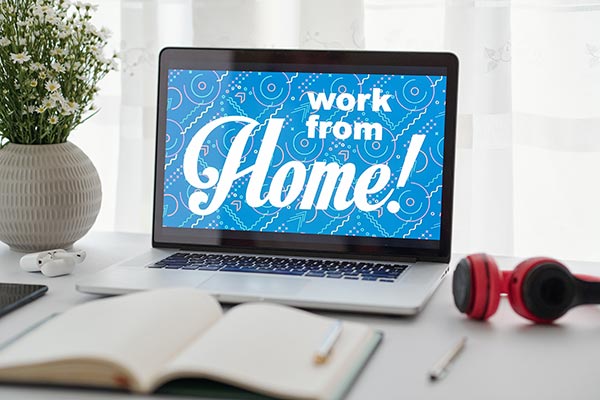 Pre-pandemic, many businesses were already finding their business systems rapidly outpaced by the speed at which economies and markets change, and the current global health crisis has shone the spotlight firmly on a business's ability to cope with unprecedented challenges. For those who have yet to shift their systems cloud-ward, the shadow of COVID-19 is looming large, and they're seeing their SaaS-based competitors much better equipped to deal with the resulting fallout of the situation in which we all find ourselves.
Pandemic or not, every organization needs to be able to pivot rapidly through unexpected disruption, which is all around us. If you want to stay afloat and equip your organization to outlast the competition, the plan to adopt or migrate to, a hyper-niche cloud operating system must take place immediately. It's predicted that $1.3 trillion[1] of IT spend will be impacted by a shift to the cloud by 2022, with Gartner forecasting a 17% growth in the worldwide public cloud services market by 2020[2] alone, reaching a staggering $266.4 billion (up from $227.8 billion in 2019). By far the largest market segment is Software as a Service (SaaS), which is due to growing to $116 billion over the next year and proving to be the strategy of choice for an increasing number of businesses when investing in new software. Today's current crisis has significantly accelerated digital transformation in businesses around the world and when the crisis is over, this pace will become the new trajectory.
While it may seem like the most challenging time to invest in SaaS systems, launching these plans to invest in an industry-specific system during crisis times can pay big benefits—namely, anytime, anywhere system availability, scalable on-demand infrastructure, enterprise software, and support through seamless upgrades and service packs, and disaster recovery and security protection through their upgrade. Industry specificity builds on those advantages and typically produces a faster time to ROI, as the software not only requires fewer modifications but is also designed to report on key value drivers for your specific business. The answer to seamless operations and minimal disruption through evolution and expansion is in the combination of cloud and specialty focus, and here's why.
Centrally managed operations
With a cloud-based SaaS deployment, everything is centrally managed by the SaaS provider, facilitating remote system access by end-users via the internet in real-time. So, providers are responsible for maintenance, updates and upgrades, security, and taking care of resolving any issues that arise. Not only does this mean that new solutions are easier to implement, but they're able to go live quicker, speeding up ROI, and shortening the deployment window. Higher levels of resilience combined with a system availability of 99.9% result in considerable improvements to uptime—reducing the cost, inconvenience, and risk of both unforeseen and planned downtime—with updates carried out centrally with minimal disruption for the business.
Some specialized providers, like Aptean, facilitate a pre-production offering, too, with the ability to view and operate an upgraded version in tandem with existing versions, before upgrading fully. This customization window serves to further mitigate disruption and risk in a rapidly-changing landscape, reducing the adversity associated with training and familiarization for end-users, allowing them to acclimate to new functions and features before a full go-live. It reduces the risk from a technical perspective, too, increasing business confidence in the stability and quality of the upgraded version before leaving behind everything they've known.
Flexible scalability
The scalable and flexible nature of SaaS offerings makes them a versatile choice. Users can access systems wherever they have an internet connection, with browser-based solutions accessible on mobile devices or when working from a remote location, something that's become crucial in the wake of the COVID-19 pandemic. Having the ability to scale and flex to suit business requirements, specialized SaaS offerings can grow with the business, ensuring that development isn't hindered by the very solutions designed to boost efficiency, as well as scaling things back to suit any seasonal or situational changes in demand.
Unexpected disruptions have the potential to severely impact growth. Even in times of stress and uncertainty, businesses want to be able to keep up with industry challenges and changes while also remaining scalable. In terms of scalability, having the opportunity to easily grow or shrink operations is huge. During times of success, being able to easily expand and stretch is key, and during times of uncertainty, the cloud allows organizations to become as lean as necessary and adapt quickly to remain successful. Naturally, during a busy time when production is high, bandwidth must follow. However, being able to scale that back when demand lessens, to reduce unnecessary spending on unused bandwidth, is critical.
Further, cloud security is no longer the concern it once was, again something that's come to the fore in light of COVID-19, as geographically dispersed teams are required to access secure data and business systems from home. SaaS providers put security front-and-center, responsible for the watertight security provision for multiple customers. The most reputable host their data in ISO 27001/SOC2 accredited data centers, with advanced DR and back-up capabilities as standard, surpassing the security measures that the majority of businesses have in place when done in-house.
Lower TCO
When it comes to cost, a SaaS deployment like Aptean's—designed specifically for your business—is often a preferable option for risk-averse businesses, which will be the vast majority emerging from this pandemic. Lower upfront costs when compared to traditional software models, and a rapid ROI, mean that opting for a SaaS solution is potentially more financially viable for businesses of all sizes, with less indirect IT expenditure resulting in real cost efficiencies and a lower total cost of ownership (TCO). Additionally, in-house resources are freed up to focus on more strategic, value-add activities, boosting profitability rather than burning time and resources on mundane, time-consuming, day-to-day issues.
There's no question: SaaS is the way of the future. A SaaS deployment through vertical solution specialists allows businesses to harness the power, flexibility, and scalability of systems, all while optimizing operations, and reducing costs and risk. As businesses face unprecedented challenges—challenges that are set to continue and evolve for the foreseeable future­—nurturing and preparing for an agile, responsive organization is highest on the list of priorities. The time to invest in a specialized cloud operating system is now, to get ahead of the next crisis and prepare your company for change in a moment's notice.
As more businesses realize the benefits to be had from shifting to a cloud model, we'll undoubtedly see SaaS at the heart of more organizations, delivering real, valuable business benefits. The move from on-premise to a cloud environment is already in motion, so it's time to keep pace or be left behind.
To learn how Aptean ERP solutions can help your organization prepare for post-pandemic operational efficiency, contact [email protected].

---
[1] Gartner Market Insight: Cloud Shift — 2018 to 2022.
[2] Gartner Forecast: Public Cloud Services, Worldwide, 2017-2023, 3Q19 Update.
https://erpnews.com/v2/wp-content/uploads/2020/06/aptean.jpg
400
600
katie
https://erpnews.com/v2/wp-content/uploads/2018/10/[email protected]
katie
2020-06-02 13:57:51
2020-06-02 13:58:18
Preparing Operating Systems for a Post-Pandemic World: The Answer is in the Industry Specialized Cloud