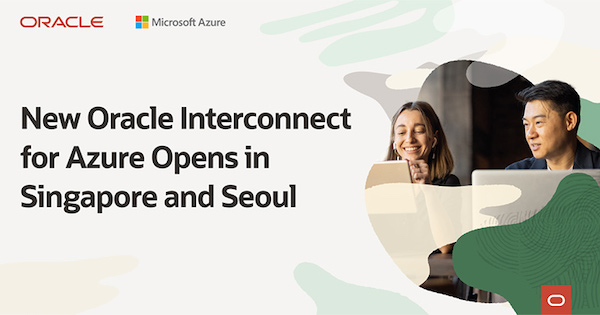 Just as companies have long relied on more than a single software provider, they are now adopting multiple cloud providers to run their important operations. That's why, almost three years ago, Oracle and Microsoft announced plans with Microsoft for a series of cloud "interconnects" that, as the name implies, connect their respective clouds.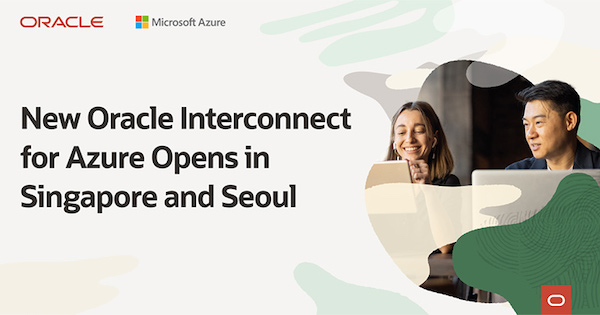 Fast forward to early this year, when we rolled out our ninth and tenth Oracle Interconnect for Azure in Phoenix and Seoul. We have since added an eleventh in Singapore with (hint, hint) more to come soon. These interconnect locations ensure that the many companies that run, say Oracle Autonomous Database on Oracle Cloud Infrastructure (OCI) can connect to Microsoft Azure analytics tools and AI workloads on Azure without copying data around. Customers can also run applications on Azure with Oracle Applications like E-Business Suite on OCI as part of a single solution.
Businesses want this "best of both clouds" experience, and we aim to meet that demand with our high-speed private network connections, and by simplifying the management and monitoring of both companies' applications.
Why more than one cloud? Because businesses want to run their workloads in the clouds best suited to run them.
Over the past two and a half years, the more than 250 customers using the Oracle Interconnect for Azure include TIM Brasil, Brazil's largest telecommunications company; IntegraLife Sciences, a leading biotech firm; and MESTEC, a U.K. provider of cloud-based manufacturing software.
Customers like these can use the Oracle Interconnect for Azure to divvy up a single workload or multiple workloads that need frequent communications, running some parts on OCI and others on Azure, thus benefitting from a "best of both clouds" experience. They can also use either OCI Identity and Access Management or Microsoft Active Directory (AD) for single sign-on to the two clouds and those applications.
As noted above, businesses will avail themselves of clouds, plural. Market research firm  Gartner found that a large majority—81%—of companies surveyed have a multi-cloud strategy in place. In building and supporting these interconnect locations, Oracle is responding to this clearly articulated demand for choice. Providing such flexibility is good for our shared customers.  
Just as software providers long ago abandoned the dream that they could satisfy all of a company's applications needs, no single cloud can provide for a customer's total cloud needs. And as application providers in the days of yore learned to make their software packages work together, Oracle Interconnect for Azure signals the start of an era of competitive cooperation between cloud vendors that puts the needs of their customers first.
https://erpnews.com/v2/wp-content/uploads/2022/05/rc24-microsoft-interconnect.jpeg
315
600
katie
https://erpnews.com/v2/wp-content/uploads/2018/10/[email protected]
katie
2022-05-23 12:18:36
2022-05-23 12:18:37
Oracle Interconnect for Azure Momentum Continues