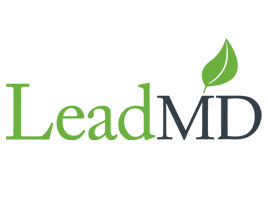 LeadMD, the leading marketing and sales operations agency, closed out 2017, its highest growth year in the firm's nine year history, by also welcoming David Bauer as the firm's Chief Operating Officer. Bauer is a proven technology and product leader who has been a catalyst for scale and early stage company growth for 25+ years.
"Growing LeadMD into the number one operations agency in the world doesn't just happen," said Justin Gray, CEO of LeadMD. "We've always been punching above our weight class by way of enterprise process and technology enabled by entrepreneurial speed. With David on board, LeadMD will continue to build upon the incredible foundation we've laid by focusing on product development and innovation. Marketing and sales technology are largely failing in terms of adoption and ROI – we are squarely focused on changing that."
In his new role, Bauer will be responsible for leading LeadMD's delivery and product development operations as well as helping to guide the company to the next level of maturity. He will also continue to expand LeadMD's service offerings into underserved segments of the market who are struggling to succeed with the myriad of technologies today's marketing and sales teams are buried beneath.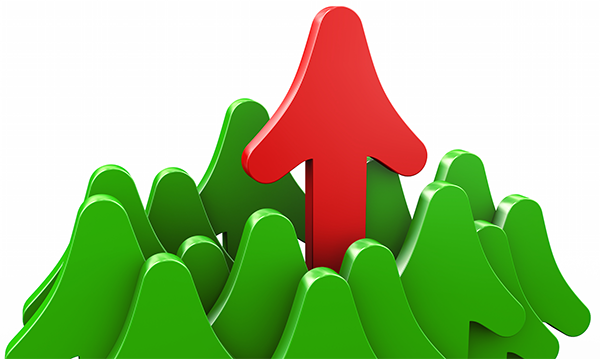 Prior to joining LeadMD, Bauer spent 19 years in C-level leadership positions. He began his career at Accenture spending 12 years there as both an employee and independent consultant building large ERP systems and helping Accenture customers scale their businesses. He then joined Copart as their CIO where he developed and implemented a company-wide operations system, as well as a patented live auction system allowing the company to migrate its business from brick and mortar to click and mortar. Under Bauer's technology leadership, Copart grew from a $50MM local business to the global industry leader with over $2BB in revenue. Most recently, in 2013, he joined Chicago Innovation Award winning startup Snapsheet as their COO, where he built the operating model to meet the incredible demand of their customers, growing revenues over 100 fold in four years.   Bauer holds a bachelor's in economics from University of California – San Diego and an MBA from University of California – Davis.
"It's an exciting time for LeadMD as we prepare to scale the company and explore new product and delivery opportunities," said Bauer. "I'm excited to leverage our already strong foothold in marketing to bring similar success to sales and operations teams which is critical in today's highly orchestrated team environments."
LeadMD set out to grow it's retainer offerings at the beginning of 2017 and ended the year on a high note, exceeding revenue goals by over 150 percent in Q4, increasing deal size by 20 percent and reducing customer attrition. LeadMD's core partnerships with Bizable and Engagio, announced here, as well as it's flagship Platinum Partnership with Marketo – have continued to deepen the company's ability to curate a best in class technology stack for its customers. LeadMD's commitment to achieving success for its customers resulted in 71.47 percent growth over the last three years, earning the company a ranking of 3,974 on the prestigious Inc. 5000 – while maintaining a 5-star customer review status on G2 Crowd.
LeadMD CEO and Founder Justin Gray was named one of the Valley's Most Admired Leaders by Phoenix Business Journal and 40 Most Inspiring Leaders by Sales Lead Management Association (SLMA), while LeadMD CSO Andrea Lechner-Becker was named one of the 50 Women to Know in Martech by MarTech Exec. Among numerous wins for its work, LeadMD was recognized with a MarComm Award and Pearl Award for its wildly successful Monsters of Funnel II: Back to Stack influencer marketing campaign.
https://erpnews.com/v2/wp-content/uploads/2018/01/Untitled-2-1.jpg
200
268
webmaster
https://erpnews.com/v2/wp-content/uploads/2018/10/[email protected]
webmaster
2018-01-15 00:00:00
2018-11-14 14:08:45
LeadMD Celebrates 2017 Successes, Kicks Off New Year With New COO