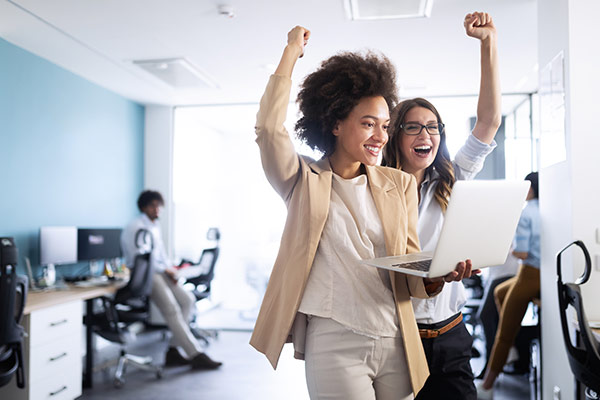 It has been a year of momentous change for UK manufacturers, from political upheaval following Britain's planned withdrawal from the EU to today's market outlook. At the moment, manufacturing businesses are experiencing some of the most challenging trading conditions since Purchasing Managers' Index (PMI) records first began. And as we head into April, many have already been forced to shut down UK production as a result.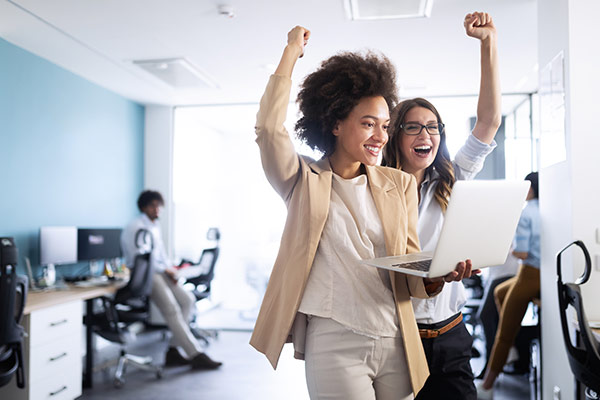 On the other hand, there will be manufacturers, who—for the first time—will be running their production lines 24/7, to keep up with this black swan event, given that this demand could never have been forecasted or planned for. Others will be adapting their focus to creating new products—like face masks and ventilators—to support those desperately in need. Many businesses will be pushed to the limit, but those using technology to streamline and improve operations will emerge stronger and better as a result.
From challenging times comes opportunity, and British manufacturers must embrace this in order to navigate through the 'old norms' into the 'new now'. Below I explore the key trends emerging in the sector, and how these will help manufacturers to not just maintain business growth in these conditions, but also sustain it, moving forward.
1) Bringing manufacturing back onshore
Whilst the last few decades have all been around the globalization of supply chains, manufacturers are now reverting back to basics—putting a strong focus on 'Made in Britain' manufacturing, rather than relying on off-shore trade.
Aside from eliminating rising overseas labor costs, trade tariffs, and other export overheads, bringing manufacturing back onshore can help businesses maintain control over supply chains, avoid potential vulnerabilities, and mitigate against changing market conditions. Though the myriad of stockpiling and supply chain challenges the industry is currently seeing could not have been predicted, onshore manufacturing will help protect against similar events. This is because it gives businesses greater control and visibility of operations.
2) Automation will drive innovation
British manufacturers are born innovators. As a nation, we are used to tackling change and navigating through periods of uncertainty with innovation and agility. Take the recent conversion of the ExCel into a coronavirus hospital to support rising patient numbers as an example. Said to be the most ambitious medical project Britain has seen since the end of the second world war, this temporary site will be equipped with 4,000 beds in under two weeks.
It will certainly be speed and direction that will help see manufacturers through these trying times, and automation will be key to driving this, enabling businesses to implement new tools and systems effectively in order to meet manufacturing demands.
Technologies such as robotics and AI, when teamed with the right business systems, can help make routine, time-consuming tasks less labor-intensive for workers. In addition to reducing costs and increasing the speed of production, they can also help ease the pressure on workers, freeing them up to work more strategically and help businesses plan for the future.
3) Accelerating the speed of deployment
As more employees continue to work from home to 'flatten the curve', businesses are quickly realizing the benefits of cloud-based technologies—where they hadn't already. Where some manufacturers have been teetering on the edge of cloud adoption, they are now being forced down this route, to enable seamless access and systems control even when staff is working remotely.
When sustaining business growth is more important than ever, cloud-based platforms provide a cost-effective and smooth transition from outdated systems to innovative applications that can help businesses remain agile and responsive.
4) The resurgence of roles
From McLaren to James Dyson, and now Mercedes F1, leading manufacturers are stepping up to the plate in order to support the NHS during this trying time. Amid warnings that the UK does not currently have enough ventilators to cope with steeply rising patient care demands, Dyson invented a design in just ten days. JCB has also joined the effort by manufacturing the steel that will house the new ventilator.
With exciting innovations such as these making headway in the news, never has there been a greater sense of pride surrounding British manufacturing. Younger generations may have their eyes opened to engineering roles which may have previously been less desirable, which I predict will drive a resulting increase of applicants into the sector, and workers onto shop floors.
Time to evaluate and rejuvenate
Whilst certain manufacturers operating in the current climate will see an increased demand in production, there will also inevitably be businesses that feel slump inactivity. During these fallow times, businesses should look inwardly and reassess current efficiencies, taking steps to consider overall equipment effectiveness (OEE), and other internal processes, to boost efficiencies of internal systems.
When businesses are successful, they can be so focused on growth that they often don't have the time to think and analyze. The same processes can be run for years without someone taking a step back and rethinking how they could be done better. For the businesses experiencing downtime, now is the time to evaluate and reassess, so that they can put in place the steps and tools that will enable them to emerge from these times stronger than ever before. 
By

Mark Hughes, Regional Vice President UK & Ireland, Epicor
https://erpnews.com/v2/wp-content/uploads/2020/04/epicor.jpg
400
600
katie
https://erpnews.com/v2/wp-content/uploads/2018/10/[email protected]
katie
2020-04-07 12:51:03
2020-04-07 12:51:04
How Manufacturing Can Rise from the Ashes of the Old Norms, Stronger and Better